Bad Wolves have been in the spotlight over the past few months highly due to their cover of The Cranberries 'Zombie' which is a fantastic cover and is bloody fantastic to hear live too. But who are Bad Wolves? Where have they come from and what are their other tracks? Bad Wolves are a brand new supergroup featuring members Tommy Vext (ex-Divine Heresy), drummer John Boecklin (ex-DevilDriver), guitarist Doc Coyle (Vagus Nerve, ex-God Forbid), guitarist Chris Cain (Bury Your Dead), and bassist Kyle Konkiel (ex-In This Moment). On top of this, back in 2017 Tommy Vext (lead singer) was the main vocalist for Five Finger Death Punch while Ivan was on a break to sort out his mental health – so quite a few people will recognise Tommy from last year.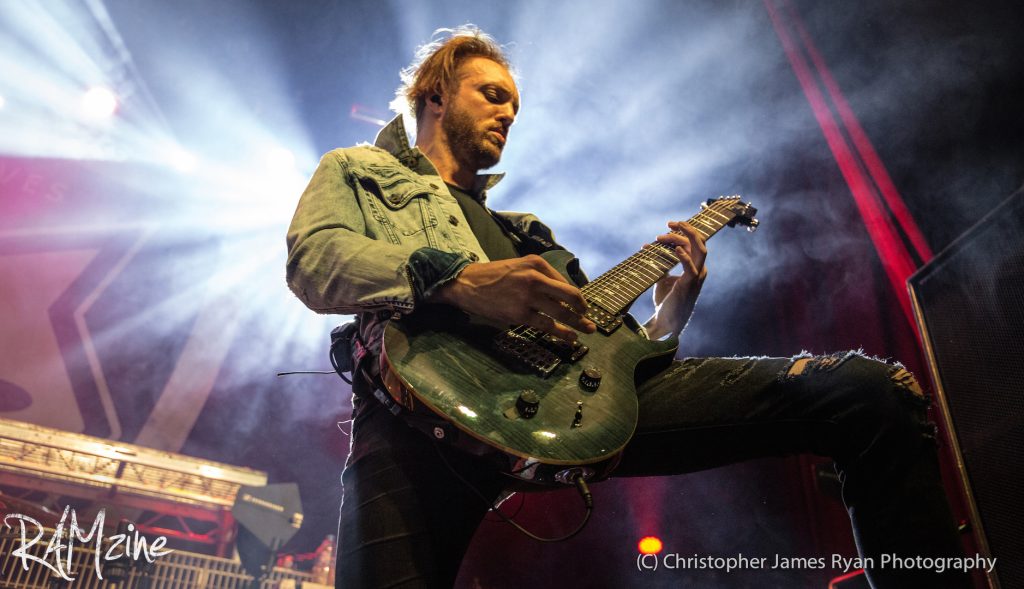 Bad Wolves launched a brand new album after the 'Zombie' cover called Disobey which we pretty much heard in full at the 02 Ritz in Manchester this October. Which means those who attended this tour heard some of the new tracks live for the first time (in the UK) and I can confirm they killed it! Personally, I think they did steal the show as the crowd went crazy for them, everyone bouncing and chanting along.
Tommy told us some great news, first of all, the single reached platinum on the US charts. Secondly, all the funds raised from the 'Zombie' cover will go straight to the Dolores O Riordan's children, which so far is over $250,000 – bananas! But it just goes to show, make the right cover and it won't be forgotten anytime soon. The sad thing is Dolores was so excited to be in the studio to finish off the collaboration, but she died shortly before this was due.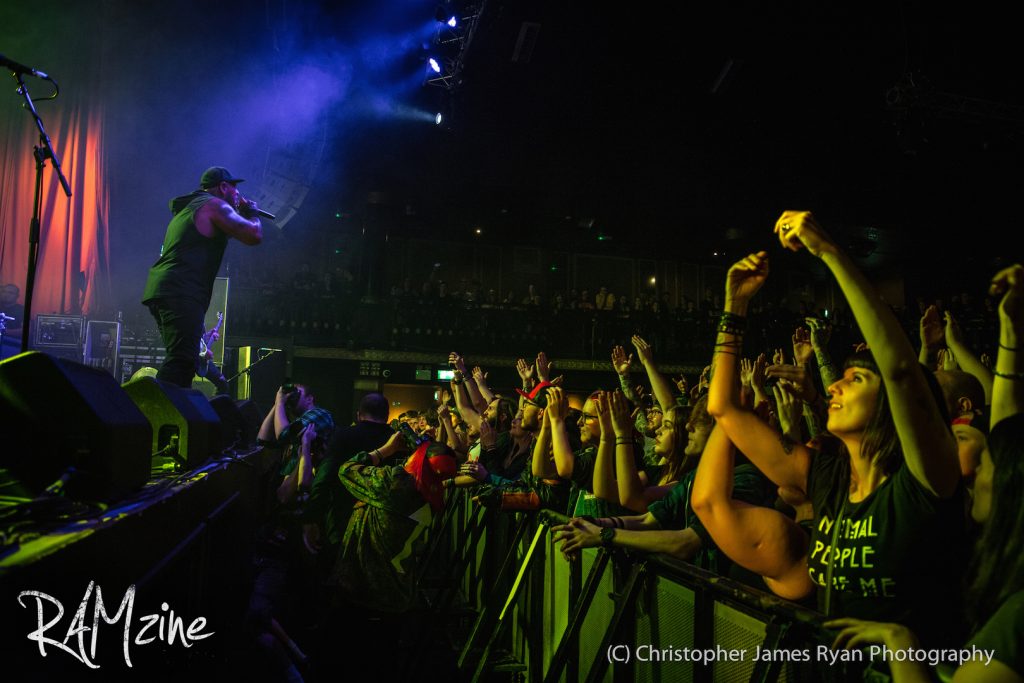 The night opened up to a hilarious intro "Who's afraid of the big bad wolf" which lasts a few minutes before getting straight into the action with 'Officer Down'. Screams commence, pits form and riffs are here – let's go mental! For many tonight an unexpected new love affair was formed with Bad Wolves and we can't wait to see them return. Bad Wolves please come back and tour next year!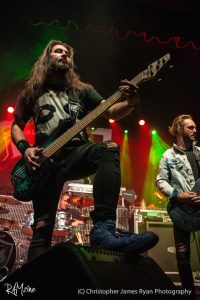 Set List
Officer Down

Learn to Live

No Masters

Remember When

Better the Devil

Run for Your Life

Hear Me Now

Jesus Slaves

Zombie

(The Cranberries cover)