You would be forgiven if Breaking Bands Festival was not yet on your radar or in your calendar of events, it has until this point always been a fairly small festival that sells out each year. However it is one of the UKs best Interdependent Festivals that you need to know about. Now in its 5th year Breaking Bands in Bromsgrove (just down the M40) has announced it's expansion, which means if you are quick, you may just bag one of those tickets!
So why should you consider Breaking Bands Festival this year?
It's really good value for money. £41.79 will get you a full festival ticket with camping from Thursday 23rd May 2019 – Monday 27th May (Bank Holiday Weekend). Under 16's tickets are just £10 including camping. Day tickets £21.39 each. You get free parking and the bar prices are very cheap!
It's a nice environment. Everything is within walking distance, you want to pop back to your tent or car in between bands, no problem. Everyone tidy's up after themselves, recycling and bin's are a short walk away from your tent too. It's family friendly, the festival welcomes festival goers of all ages. The people are nice too, we have made some lifelong friends there over the past few years. If you are new to the festival this year be sure to join the Facebook Group and introduce yourself, you receive a warm welcome.
The ethos of the festival as the name suggests is all about supporting up and coming bands. "The sole aim of the event is to bring the very best of the bands of the future into one place to open up the festival season and show what they can do."
The line-up is EPIC! And trust us there is A LOT of talent here, from experienced musicians to new bands who have been given a chance to show the world what they have been missing. There are lot's of different alternative genres here too. The best part of Breaking Bands Festival is that you may just find your new favorite band.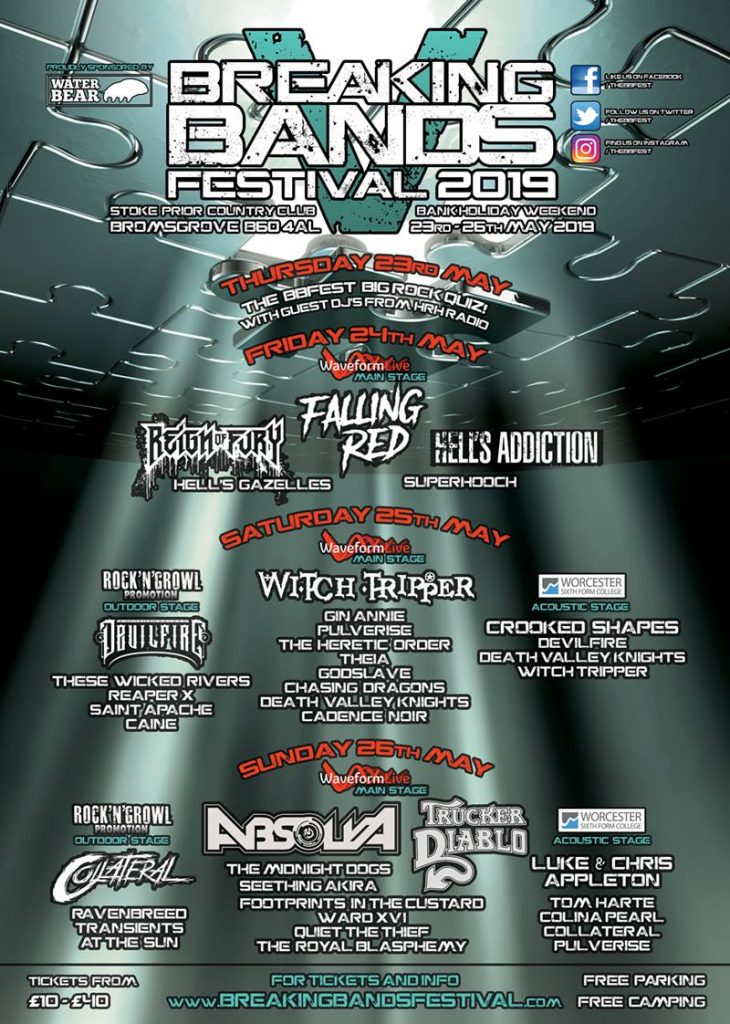 When we said be quick if you want a ticket we weren't just saying it, the last we heard there were less then 80 left! Don't miss out! Get your ticket now at: https://breakingbandsfestival.com/tickets