Hard Rock Hell (HRH) feels like a very well kept secret, hidden by it's location, hidden by the fact it always sells out, and by the fact that if you did choose to go to a festival, perhaps you didn't think to go to one November. Whatever the reason, all these things are actually a positive.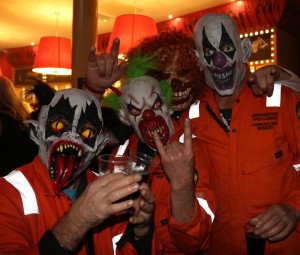 HRH promotes an atmosphere, far gone from any commercial festival, them ones are too out in the open. Hard Rock Hell, a bit more cosy, provides a sanctuary for rock fans and rock bands. When we arrive at this festival we feel part of that movie, part of the team. Hard Rock Hell stays true to it's roots, stays true to it's bands. I always say this, but going to Hard Rock Hell is like being apart of rock history. All the bands that play here are either classics, or about to be spun out into the world of Hard Rock, and this time next year we will see them on a headline tour.
If you are lucky enough to grab one of these golden festival tickets, before they sell out (which they will do, very quickly!) then you will become part of the HRH community. We always see a lot of familiar faces, and new ones too. Everyone is very welcoming, and friendly. It helps that you get to stay in nice accommodation, be it a caravan or a chalet. There is nothing better then after your day drinking (and perhaps dancing like a loon), stumbling just 5 minutes to your comfy bed. Then waking up the next morning to have a nice refreshing shower before heading over to The Mash and Barrel for a fry-up. Or cooking your own, in your kitchen, then catching up on some welsh TV (or whatever else you like to do in your chill time), before heading back into the festival.
The festival starts on the Thursday night, giving you time to travel to it's location in North Wales. We arrived just in time for the opening ceremony, to which fire breathers and dark circus performers greeted us. John Davis of the HRH Empire came to the stage and told us:
"We are on cycle number 8… we salut you! This has been a long journey, but we are all here today. We came here because we like Rock and F*cking Roll, we are going to have absolutely HRH carnage this weekend".
Next on stage was London based Rock band Feral Sun, followed by Massive Wagons who have a massive following at this festival. In between songs fans were chanting "Wagons, Wagons". They quickly demonstrated a perfect guitar solo which will always win over the HRH crowd. They finish by playing popular single 'Red Dress' followed by a cover of Status Quo's 'Down Down'. They drew in a immense crowd, and everyone was partying, dancing, and singing along. I hope that we see Massive Wagons at more festivals next year. The night went on with Lizzy Borden, and Godsized.
Friday's openers were 3-piece Highway to Hell winners The Texas Flood. They opened the main stage to a full crowd, this is something that not all bands first on the bill can easily achieve. Their new album 'Young Dogs Old Tricks' was released the day prior, if you like Rock and Roll, go give it a listen! These guys are guitar solo kings live! They are also particle to a bit of crowd participation, which makes for a very fun live show.
Next to take the stage Santa Cruz! Running onto stage to their intro, the crowd applauding. Opening with 'Relentless Renegades', a track that really promotes that 80's friskiness. If you like 80's inspired hair metal, then this is the band for you! As soon as the band start playing we can see why they are promoted as "Pure F*cking Adrenaline". Guitar solos, pretty hair waving around in the wind, supporting a real party atmosphere. The band played new single 'Wasted and Wounded' a track that they said (in an interview prior) was inspired by the last time they played a show in London.
They go on to play 'Velvet Rope' a track that will be on the bands forthcoming self-titled album. The track sounds a bit more weighty then the previous album, so lets hope it's got a slightly heavier 80's element to it, as that would be a nice progression. "We are going to play a song we have never played live before. ..this is called 'Remedy' " says lead vocalist Archie, featuring a guitar solo from himself, this track emerges as a highlight. During the next track 'Screaming For Adrenaline' Johnny heads out to play in the crowd. "We are Santa Cruz, and we are aiming hight" says Archie, as the band finish their energetic set on 'Aiming High'.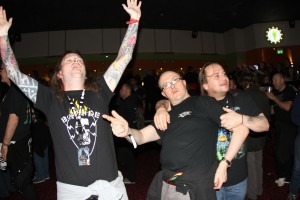 That afternoon we caught Hard Rockers Krokus, you don't need to research to find out this band are from the 80's, you can tell as soon as they step onto the stage. The crowd are pretty drunk by now, but they are certainly enjoying themselves. "Are you ready for some crazy Krok and Roll" says Krokus. The band play an encore featuring track 'Live for the Action', followed by a cover of Bob Dylan's 'Quinn the Eskimo (The Mightly Quinn)'.
We particularly like the 80's here at RAMzine, so many great bands in rock/metal genres came from that era. So when we found out that Queensryche were headlining the Friday night got very excited! This is a band that have sold over 20 million records worldwide, and we feel privileged to have seen them play. Yes, they are getting on a bit now, but just as every year  at HRH proves, the classics can rock!
The band open with '83 track 'Nightrider'. They managed to cover a nice variety of tracks in their discography, including my personal favorite 'Eyes of a Stranger'. At one point in the set Todd LaTorre climes up onto the drum kit, to rock out. We love epic 80's screeching, along with a range of absolutely stand-out guitar solos.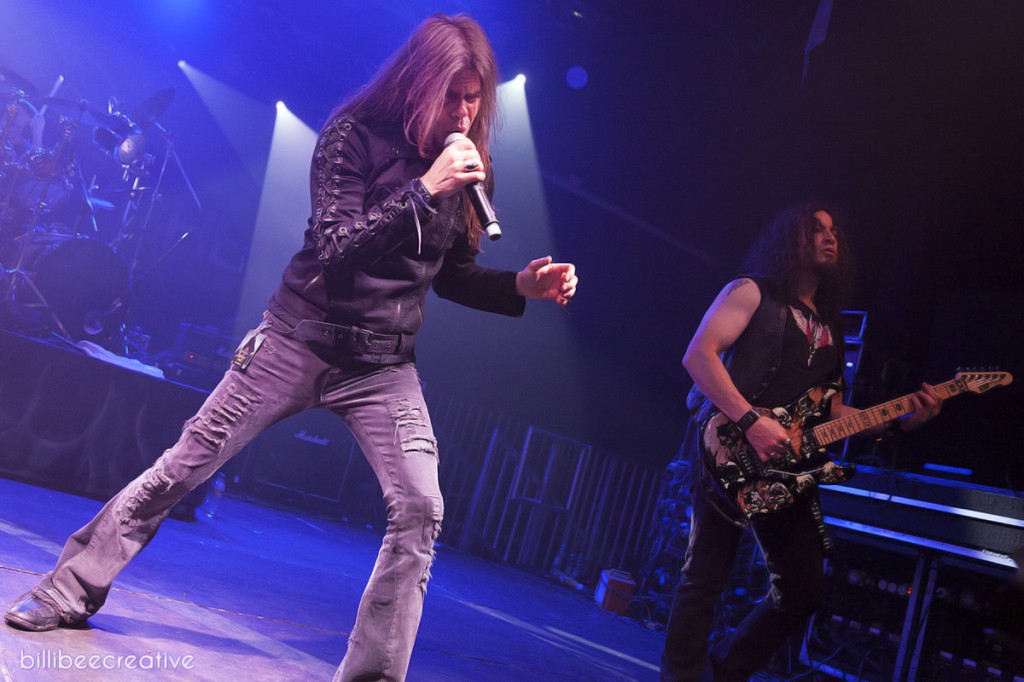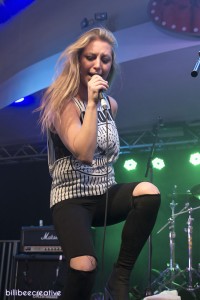 Saturday, Black State Highway new to the HRH crowd, but a very well anticipated band this weekend., with rumors whizzing around about their greatness. They have drawn in a huge Crowd. I feel like this is a band that everyone will like, you can sing along, dance along, rock-out, whatever you prefer they go it!
Diamond Head picked up the pace of this festival! "So we gotta ask you, are you evil" says Nick Tart as the crowd chants "Yes I Am"! Displaying very well executed guitar solos, we are glad we caught a bit of this set! (And yes we are rather partial to a guitar solo in this review).
Micheal Schenker known for being in the legendary UFO, and in the Scorpions. This HRH he performed some tracks from his solo album 'Temple of Rock'. Starting with another one of those epic intros (we have heard quite few this weekend) Michael appears on the stage, and excites the crowd with a beautiful guitar solo which is 'Dr Dr' from UFO's 1974 album 'Phenomenon'. The HRH crowd have their hands in the air singing along to this one!
At times throughout this set all 3 guitar players stand in sync, in a line, steadily rocking out – looking utterly bad ass. Micheal with his V shape guitar, dressed in cut sleeve black leather and his 90s grunge black hat. That 80's hand grip movement is executed perfectly by lead vocalist Doogie White. Massive roars of applause as Doogie announces "Ladies and gentlemen 'Coast to Coast'" – which is a great Scorpions track!
"The 3 words are Roni – James – Dio!" says Doogie, as the band play tribute with 'Before the Devil Knows You're Dead'. It really is great to see such a legendary award winning guitarist absolutely killing it. This is one of the main reasons you are missing out on HRH if you haven't been before, you missing out on the legends. "Let me see your hands everybody" as they raise the metal horns. "Thank you Roni" he says looking up at the stars.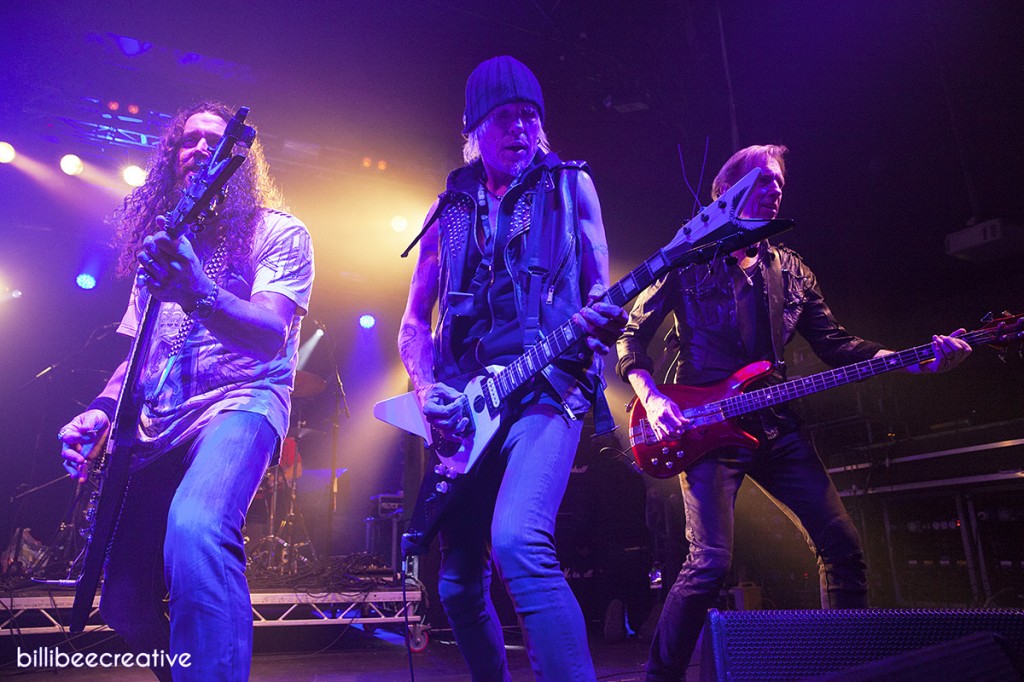 "This is a drinking song" says Doogie as the band play absolute legendary track 'Lord of the Lost and Lonely', a track from Michael Schenker's new new studio album is entitled 'Bridge The Gap'.
"You may see on our social media and things that we wrote an album and someone fucking stole it, so we have been back in the studio to record it again… this song is call 'Vigilante Man'."
How that came about we do not know… Other great tracks played in this legendary set included 'Let It Roll', 'Shoot Shoot; Too Hot to Handle' Rock Bottom' and 'Lights Out', all UFO tracks. Other Scorpions tracks played included 'Lovedrive', 'Rock You Like a Hurricane', and the set finished with 'Blackout'.
Blue Öyster Cult formed all the way back in 1967. They have sold over 24 million records worldwide, most famous for 1972 track 'Don't Fear The Reaper' which they of course played. They however came onto the stage to the Game of Thrones theme tune! (Klaus Badelt). They must be a fan of the show. Thinking of TV shows, Eric Bloom really dose look a bit like Clay from Son's of Anarchy tonight.
In comparison to a lot of Metal that I listen to, I really want to call this Beach music, although maybe I just have Oysters in my mind? I really love the 70's keys, the classic cow bell. They have a lot of layers in their tracks, layers and texture that make all of their songs extremely exciting to listen to. "Thank you all very much, we hope we can come back some time in the future and play some more" say Eric Bloom, we hope they come back too!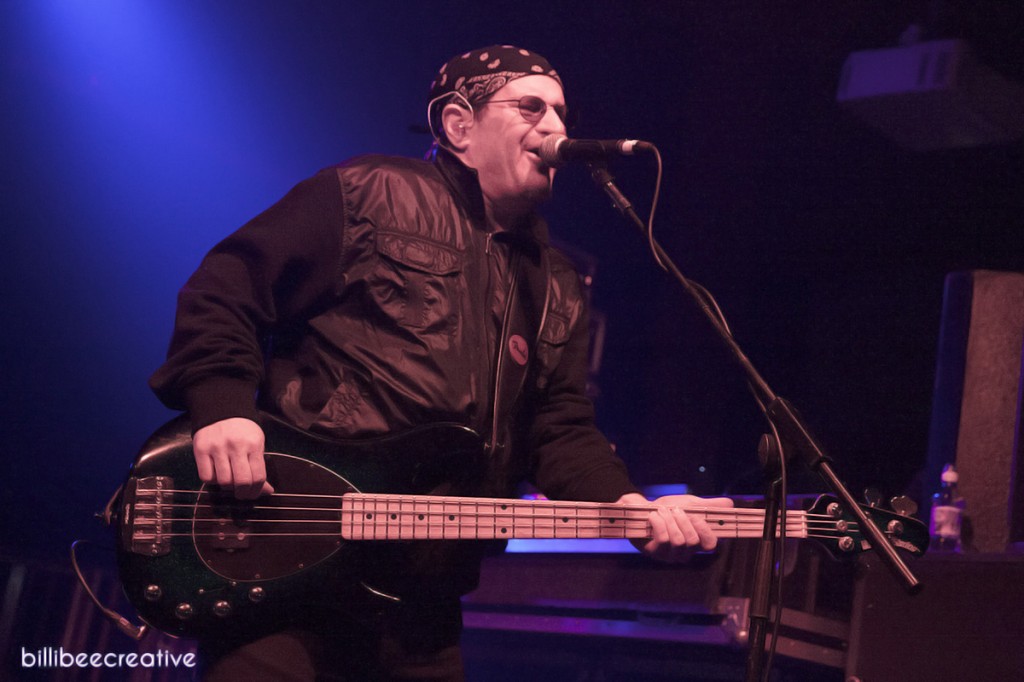 Girlschool the female powerhouse! They were in their heyday in the 80s. This is another band that feels like a privilege watching. They play 'Not For Sale', which makes me think they may have started in the 70s, but these girls can rock it! "Wow thank you, I say this every time but we recorded this one before a lot if you were bloody born. We recorded this for our 30th Birthday, It's called 'Hit and Run' ", says Kim McAuliffe, to which the crowd rumble with applause.
Roni James Dio has been mentioned quite a few times throughout the course of this festival – "We are so privileged and honored to have had Roni James Dio to sing on this song (from the Legacy album) called 'I spy'" says Kim. The girls finish with the extremely brilliantly 80s sounding track 'Emergency'. 
Those of us that made it to 1AM saw one of the best performances of the weekend – The Vintage Caravan. The crowd were rocking out, bobbing along to TVC's most popular track 'Expand Your Mind'. The band played a new track from their forthcoming album which started very fast, still keeping to the golden sounding roots of the past album. Other great tracks they played include 'Cocaine Sally' and 'Midnight Meditation'. I have said this before, but it's too good not to say again and still very relevant: The Vintage Caravan – Hippy by fashion, Rock and blues by sound, f*cking mental by stage performance! What an excellent end to a brilliant weekend!
With special thanks to Lisa Billingham and Rob Billingham of Billibee Creative Limited, and Victoria Bundy.

If we took your photo at the festival, check back on our Facebook page towards the end of the week! \m/
Review Overview
Summary : The Best Place to go for Hard Rock Music!