Did you know that Ministry were once a new wave synth pop outfit driven by Al Jourgenson in 1981? The 80's were a time for synthesisers and saw Ministry change their style to become one of the leading industrial metal bands of the 80's. Their success was made paramount in the early naughty nineties when they released their fifth studio album Psalm 69: The Way to Succeed and the Way to Suck Eggs. Al carried the band on for 27 years before announcing in 2008 that he was finishing and that a reunion wasn't likely, however in August 2011 a reunion was announced and the band got together once more after a four-year separation and played Wacken Open Air Festival exactly a year later in 2012. The line-up consisted of Al Jourgensen on vocals, Mike Scaccia and Tommy Victor on guitar, Aaron Rossi on drums, John Bechdel on keyboards, and Tony Campos on bass.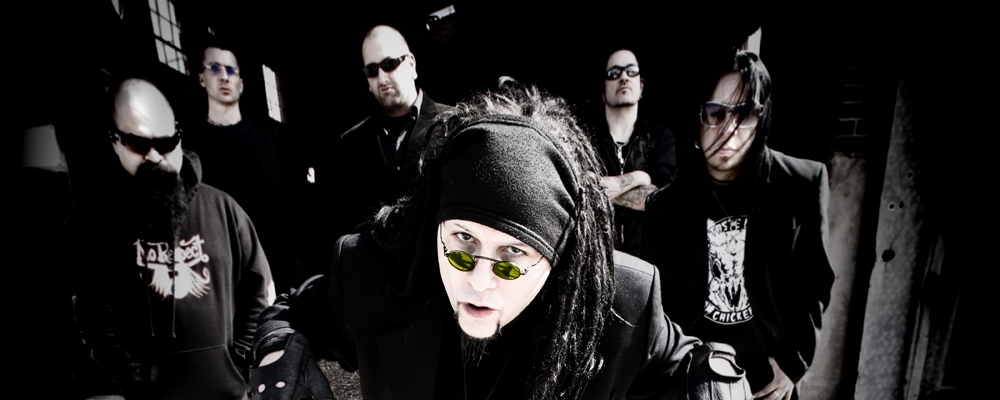 No band is without its trials and tribulations and so it was with utter shock and devastation that on December 23, 2012, guitarist Mike Scaccia died following an on-stage heart attack, while playing with his other band, Rigor Mortis. In March 2013 Jourgenson decided he couldn't continue after the death of Scaccia and the band split again, but not before locking himself in the studio to release the tracks Mikey Scaccia had worked on with the band and were released to honour him, but From Beer to Eternity would be Ministry's final album.
The album Sphinctour immediately sets pulses racing at the harshness that is contained within a band that started out as new wave and ended up being masters of industrial. The sampled voice shouting 'Praise Jesus' and a whimsical 'Amen' gave it a real tongue in cheek feel but with clout. I love the sound of industrial as it holds a solid rhythm that simply lunges at the ears and devours with utter pleasure.
The freakish sound-scapes are erratic and unpredictable, suddenly exploding into a maniacal madness, inciting further mayhem into the fold, being very scathing and raw it obviously appeals to a lot of people giving the band success, but nothing more than they deserve.
So glad they resurrected this album as it is a good reminder that a truly awesome band still exists today, due to the determination of Al Jourgenson who didn't give up after the loss of his dearest best friend.
Ministry Sphinctour is rereleased 10th March 2017 via Dissonance Records.