Nominations are now open for RAMzine Rock & Metal Awards in partnership with XL Promotions.
Nominations are now open for the following categories:
Band only categories 
-Funniest tour story of year
-The Best Home Made Video
-The Revolutionary
Band / Community categories 
-The Biggest Contribution to Their Local Scene
-The Biggest Contribution to The Band
-Most Dedicated Rock or Metal Head
-Best Beard
-Best Rock band in the South
-Best Metal Band in the South
Find more information on the categories here.
We will be listening and reading through every single nominee, and inviting some to play our Awards evening on January 20th 2018, at The Facebar in Reading.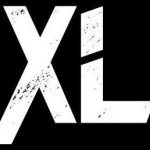 RAMzine is also pleased to partner with XL Promotions, who will be looking after the bands that play the awards night. This December XL Promotions will be presenting one of the biggest showcases of Rock and Metal bands Reading as seen since Reading Festival was a rock festival! Facebarmageddon takes place on December 8th – 10th at The Facebar.