Christmas came early this month, for those of the stoner scene in London. The Underworld was set to become "tonehenge" for the evening with a trio of bands providing the finest desert rock/stoner/psychedelic musicianship you could wish for, courtesy of Greenleaf, The Atomic Bitchwax, and Steak.
Kicking off the show was Londons very own Steak, my love for this band knows no bounds, and one of the very good reason for that was the release of their No God to Save album, so much so that it didn't take a moments thought when asked to provide my album of the year for our latest zine release!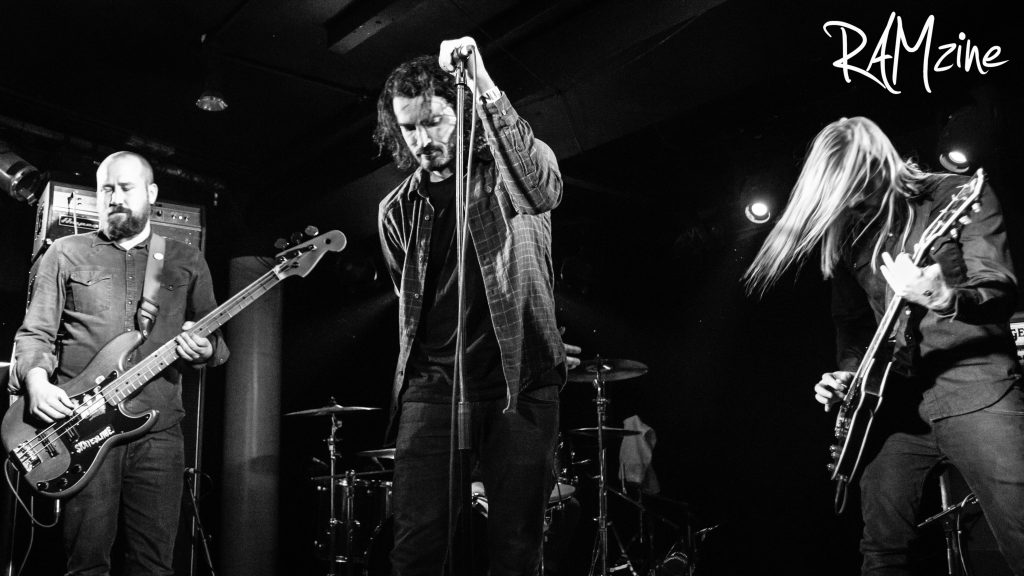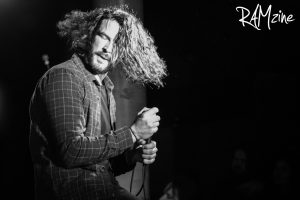 Taking to the stage early, they kicked off in great style. A noticeable difference in faces came with a drummer that had only three weeks of practise before the tour. Unless you knew, you wouldn't have any idea he took so little time to learn the songs. They hammer through a blend of songs from their recent release and 'Slab City' to an ever growing crowd. Early starts on nights like this really seem unfair for bands as the crowd hasn't arrived yet, that didn't stop them having fun and nailing their set however…for the most part at least. A slight hiccup on set closer 'Overthrow' courtesy of Reece forgetting how it starts, thankfully it went down a treat and everyone including themselves laughed it off. First nights of tours are all about getting out the teething problems anyway!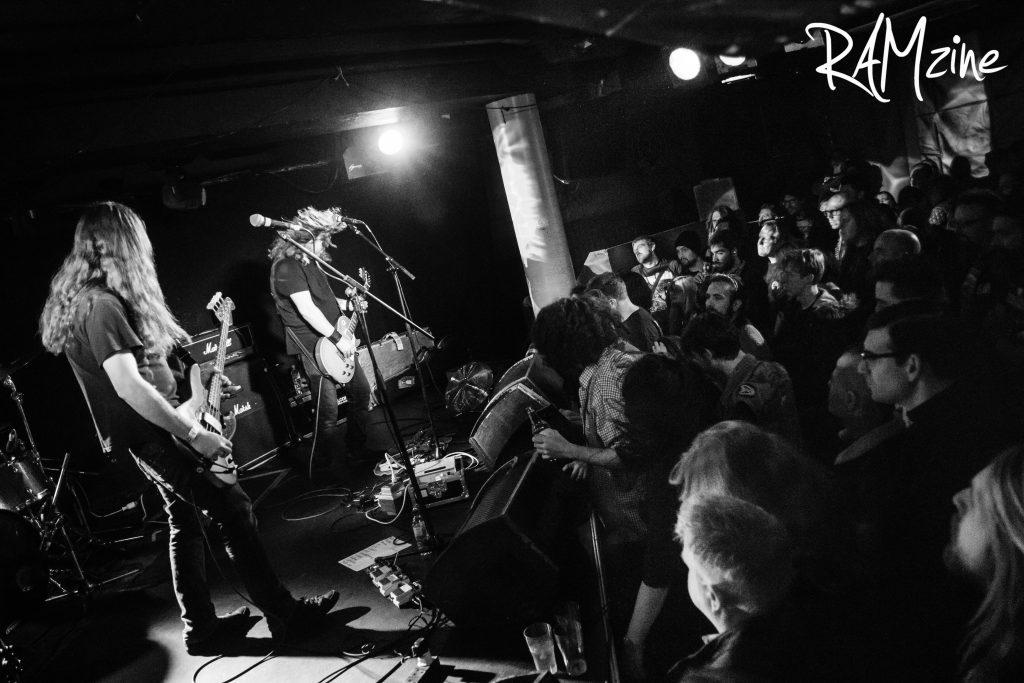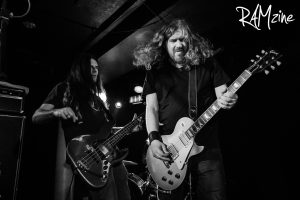 Next up come our psychedelic space wizards The Atomic Bitchwax, instantly I felt disappointed in myself for not knowing more of this band, a trio of monumental talent, both bassist and drummer provide the rhythm section to Monster Magnet. For those unaware of the Bitchwax, they sound like the birthchild of Monster Magnet and Pepper Keenan era Corrosion of Conformity. The crowd had grown massively and the cheshire grins showing on both band and crowds face show just how much fun all was having. Admittedly I hate myself a little for not knowing more of them before the show, but since the show I just haven't stopped listening to them, and with the treat of a few new tracks from their album that has only been released since the show. They definitely provided something special.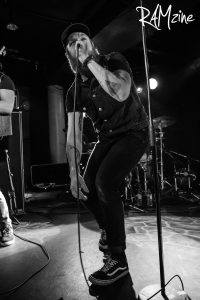 Headliners Greenleaf are not a band to be outdone, and they continue the high level of showmanship and crowd engagement set by the two supports. Playing to a now very full venue, Greenleaf have come very far for a band that only began as a side project at the start of the millennium. Putting on an active display, the crowd responded with the same energy, and with a rapturous response to new material performed set for release next year, the future is looking good for the band. A small spillage of beer onto vocalists pedal was quite possibly the only downside in the set causing it to cut out briefly. Taking it on the chin well, Arvid recovers it well and brushes it off rather than become irate, otherwise they put on the best performance you could expect, a perfect end to the perfect night. The Hail the Hounds tour officially started, and in the most spectacular fashion, a show to remember for sure.
Stay posted to read an interview we managed to catch with Greenleafs guitarist and vocalist, Tommi and Arvid – coming soon!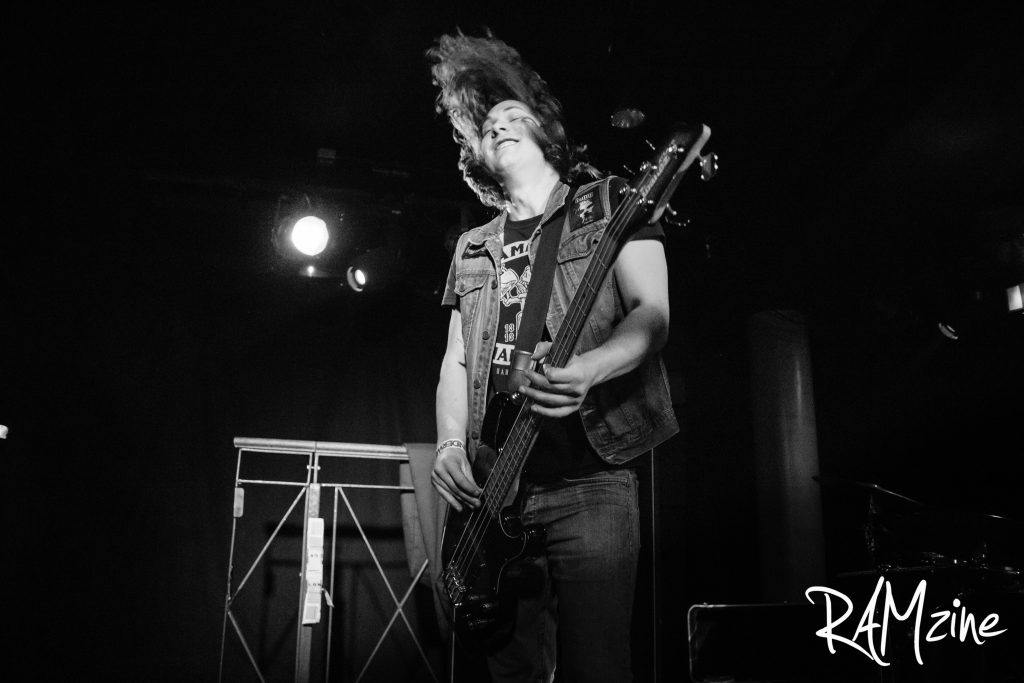 Review Overview
Summary : The Hail the Hounds tour officially started, and in the most spectacular fashion, a show to remember for sure.