There are two types of metal music fans in the world. People who like Slayer, and actual Slayer fans. The single fact that Slayer are so respected right across the metal board by fellow musicians, fans and journalists alike is testament to their honest brutal music. For many people, the band became known to the masses thanks to their 1986 brutal masterpiece "Reign in Blood".
Clocking in at just over 30 minutes (34:50 to be precise) "Reign in Blood" is a lesson in aggression, brutality and sheer pace. The members of Slayer, Tom Araya (bass/vocals) Jeff Hanneman (guitars), Kerry King (guitars) and Dave Lombardo (drums) set the new standard for speed in metal here, which had previous been set by their heroes, Motorhead.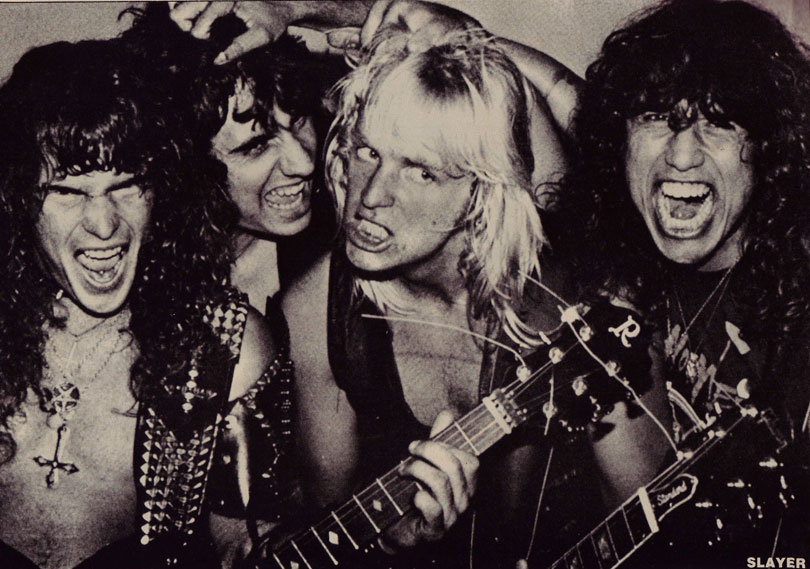 The album blazes into action with the opening track "Angel of Death", a song about the Nazi doctor Josef Mengele. The blistering riff is matched only by Araya's sensational scream which has been mimicked in metal clubs across the world. The song's utter brutal pace suddenly stops in the mid section and a serious groove kicks in which almost feels like a different song. Pigeonhole Slayer at your peril: their versatility is very surprising. The lyrics of this song strike out like poisoned spikes, and land hard. This is a sensational way to kick off the album.
Next up is "Piece by Piece" which encompasses a real marching feel in the intro. The main riff of the song is truly pacy and aggressive which is the true Slayer style. There's one thing about Slayer which makes them so different to other bands: they are what they are, they're completely honest about it and they stick to their guns.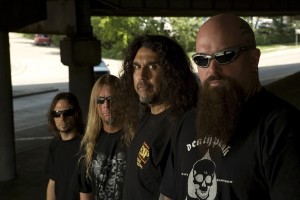 Following from this is "Nechrophobic" which has a real head-banging main riff. This develops into a seriously fast dark song which deals with the main theme of death. A lot of Slayer's songs have dark themes, and it is part of what makes them such a distinctive band.
Up next is "Altar of Sacrifice". Slayer's standard speed is rapid, yet they vary this with serious groove in parts just to keep the listener thinking. This is specifically evident in this song, with the groovier patterns coming out of nowhere amidst the chaos. The variety here is just brilliant.
Next is "Jesus Saves" which has a seriously heavy intro part. This groove and attitude is what sets Slayer apart from their contemporaries and made them one of the founding fathers of thrash metal. The intricate guitar and drum parts in the into to this song show a slightly more progressive side to Slayer, which is well received. The song then delves into speed and aggression, which we all know and love the band for.
Following this, with the songs coming thick and fast is "Criminally Insane" which starts off with a fantastic Dave Lombardo drum groove. The song kicks into overdrive when the guitars kick in and the drum beat flips the riff around at will. This song is so heavy and aggressive and when the speed finally kicks in, the general feeling is to absolutely lose your mind. It is no wonder this is a live staple of Slayer's to this day.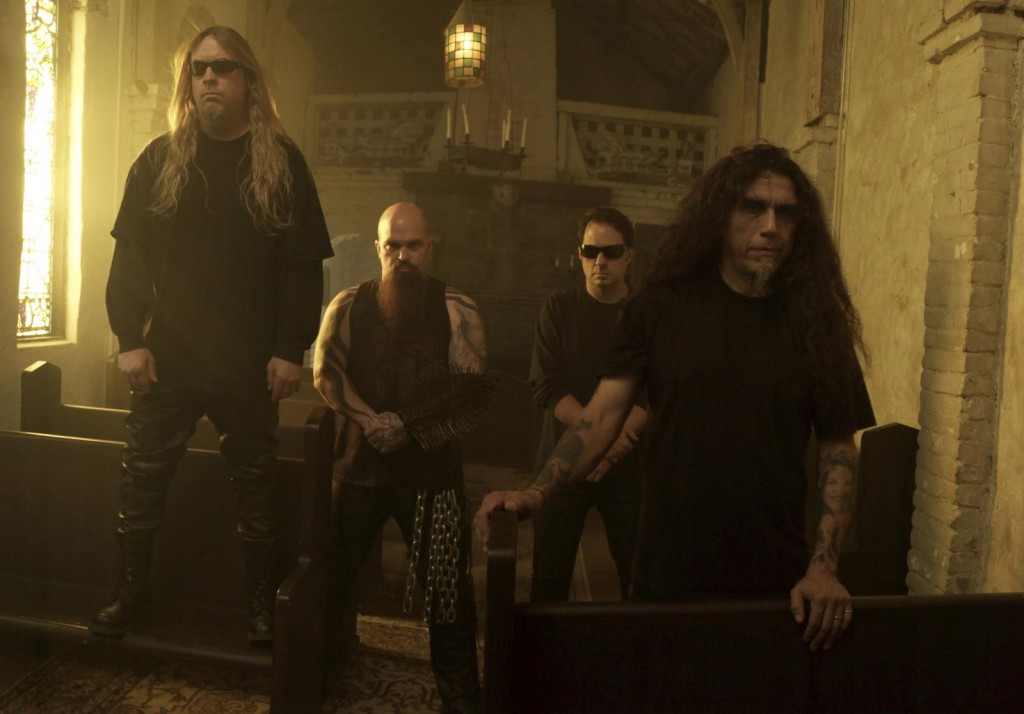 Next is "Reborn" which has a slightly different into feel to previous songs. The stomping riff and drum part give away to an even faster main section than usual, with Araya spitting the lyrics as if his life depended on it. Their dedication to their art is unquestioned and their sheer consistency with this pace is unbelievable. This album so far is stunning.
Up next is "Epidemic" which begins with a wonderful drum fill, and then delves into the classic Slayer speed. The key changes in the melody and riffs here really shows a mature sound under the aggression; they are really thinking about the musical value of what they are writing.
Following this is the true highlight of the album, the stunning "Postmortem". The riffs and drums marry perfectly in this song, which is also Tom Araya's best vocal performance. He doesn't have much of a vocal range but he encompasses all he is good at vocally in this song. The guitar solo shines also, with the tone being particularly evident here. Towards the end, the song goes into classic Slayer territory with the aggression unexpected after a more measured song. Just fantastic.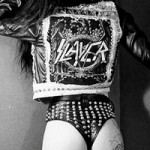 Next is arguably Slayer's most famous song, the blistering "Raining Blood". The main riff is utterly iconic and Lombardo's double bass patterns in this song are legendary. It encompasses what a great metal song should be: filled with great riffs and drums and a memorable chorus.
Closing the album is the brilliantly fast "Aggressive Perfector". If there was a song which sums up an album, this is it. It is packed with riffs, aggression, vitriolic lyrics and anger. Araya's falsetto vocals excel here and it's almost like listening to a faster version of Judas Priest. Amazing work.
In closing, this album is one of the shortest, fastest, yet most aggressive albums of all time. There's no frills, no messing about, it gets straight to the point. If you like metal and don't own a copy of this legendary work, I implore you – purchase it. It is an album that set a new standard for speed and aggression. All hail Slayer. The godfathers of extreme metal.
FOR FANS OF: Exodus, Pantera, Sepultura