We caught up with Seven Webster – A man with a hell of a career within the music industry. He is a music manager and booker of Hard Rock Hell, Hammerfest, HRH AOR, and more! Seven talks to us about this year's Hard Rock Hell and how he goes about choosing the line-up. He mentions that he has already booked some special guests for next year's Hard Rock Hell and we talk about Skindred's amazing appearance at this year's festival! We finish by talking about the brand new Global Rock Summit – A must for anyone who wants a career within the rock music industry!
RAMzine: Could you give us a brief overview of your career?
"Have you read Lord of the Rings? To keep it as simple as possible and not to put any readers to sleep. I am a music manager first and foremost who has worked across many musical genres and currently manage the Ragga /Rock/Metal act called Skindred."
"For anyone that wants to know more on the management side they can find an abbreviated history at www.7pmmanagement.com."
RAMzine: How did you get to where you are now?
"Every day to me offers up various challenges. After managing around 40 top 40 UK music artists in the past I still love to challenge myself in different areas. 8 Years ago I was asked to help a friend of a friend and was put in touch with John Davis at Chic Festivals who needed someone to help procure talent for the first Hard Rock Hell event in a timeline of just one week ."
"I accepted that challenge, John and I then put together the first Hard Rock Hell event. The event and music are very close to my heart and off the back of booking Hard Rock Hell to the best of my ability I was asked to book a lot of other events."
"I now have the privilege of booking Hard Rock Hell, Hammerfest, HRHAOR, HRH PROG, HRH Blues and The Sci Fi Weekender."
RAMzine: How is HRH different to other popular rock festivals?
"It's a Winter Rock Festival where people can hear great selection of classic older and new bands killing it live without getting cold and wet. It has a great atmosphere. Next year's HRH 8 Sold Out at HRH 7 as the demand  for tickets is so great now – even though we have not even announced any acts as of yet."
RAMzine: There are only so many classic rock bands out there, how do you manage to maintain a different but unique line-up at Hard Rock Hell?
"I try and listen to everyone's views and find a balance of what best to program. I like to make sure people are entertained and have a good time as well as see some great name acts that can really deliver. Like Blackstar Riders and Airbourne this year."
"The decision to put on Skindred came in a conversation between myself and John Davis (Promoter) this year as he felt they had never played to this audience and thought the audience would warm to them so I have to say it was an inspired move . To me they played a blinder and won a lot of new friends that night."
RAMzine: I have to admit that I was at first intrigued as to how Skindred were going to go down with the HRH crowd, but I have to agree they played an absolute blinder and defiantly won over the crowd, opening the crowd up to a slightly different genre of music. How long have you managed Skindred? How have you seen them progress as a band?
"I think I am entering into my fifth year as Skindreds Manager and have seen their European Record sales and fan base grow enormously . I have seen them grow from playing Camden Underworld prior to my involvement – to playing a sold out Brixton Academy and co-headline the Biggest Rock Music Festival in the world (Polish Woodstock) to over half a million people. So its been a fun journey so far. They are continuing to grow in many ways and have just recorded what I think is their best album to date by a mile and is one of the best albums I have worked on as a manager so hopefully the public will warm to it as much as me."
RAMzine: What does it take for a band to get to their level of success?
"Hard Work by both band and management and the whole Skindred team including labels, agents ,promoters ,pluggers, press agents , crew and the want to  continuously all raise your game. The want for everyone involved to help deliver this fantastic band to the best of our ability to the World and for everyone involved to keep pushing onwards upwards and spreading the word."
"Skindred have a reputation as being one of Britain's best live acts but they have just delivered (in my opinion) an album that matches their live reputation. 'Kill the Power' is a great album and has the capacity to surprise a lot of people and win a bigger  audience and this coupled with the above are to me key to the bands continued success."
"It was the best Hard Rock Hell to date. For me from top to bottom all the bands I saw delivered. I saw new bands like Grifter who were great through to Tracer who are a band I would have back tomorrow while Black Star Riders , Airbourne and Skindred all delivered at the top end. The Chic Festivals team were exceptional as were the on-site staff and to see most of those who attended book for next year already shows the strength of the Hard Rock Hell brand and event now. It was great."
RAMzine: What would you like to say to all who attended this year's event?
"Thank you for making it such a great event."
RAMzine: When are we due to find out who will be playing Hard Rock Hell VIII 'Helloween'?
"I have a few acts already confirmed for next year who I know will make all who attend Happy. The great thing is more bigger acts want to play the event as part of their UK tours due to the success of the event who we could not normally afford but see Hard Rock Hell as the Number 1 Winter Rock Music Festival which is testament too all involved and all who continue to attend."
RAMzine: That's very exciting news indeed! What's next for you? We hear you are one of the founders of The Global Rock Summit, how long has it been running?
"Next year is the inaugural year so it's a first and for me it's something that is needed within the global rock music community."
RAMzine: How did the Global Rock Summit start?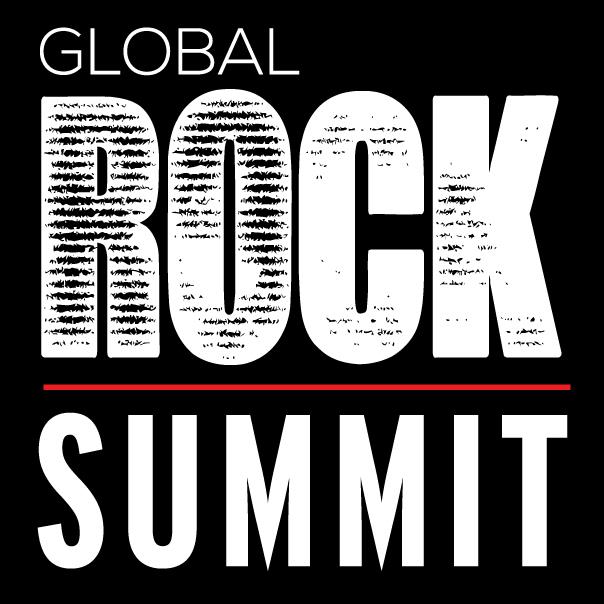 "My view was that the rock music industry could do with an annual centered business forum somewhere in the world and to me LA seemed like the logical place."

"I had a meeting with a great friend of mine called Sat Bisla who is one of the nicest and most connected people in the global music industry and a staunch supporter of new music. He also owns and runs a music conference called Musexpo and I mentioned my thoughts about a rock summit to him and his business partner Monte Malone."
"They similarly both agreed with me and said the words "Let's Do it".  To me no one puts on a conference as well as Sat and Monte so with that the Global Rock Summit was born. Sat mentioned the event to Jordan Berliant (worldwide manager of Slash and Linkin Park) who offered to get involved and is now co-hosting the event with us which is an honour."

"We are now at a point where we have the biggest promoters in rock music attending from across the globe. From Andy Copping (Download Festival Promoter) to AJ Madden (Soundwave Festival Promoter) through to Jurek Oswiak (promoter of Polish Woodstock – the biggest rock festival in the world). We have labels from across the globe, some of the best booking agents, Radio DJs including Daniel P Carter from Radio 1 to Kroq DJs. In short if you want to meet the global rock music industry then this is a first and if you are in a band that wants to connect with global rock music industry then you should get on a plane and attend the two days. The event is in a great surround and tickets include meals etc . There is an early bird rate that finishes at the end of December."
RAMzine: What are the main aims of The Global Rock Summit?
"For those in attendance to learn more about our industry, to network and conduct business with like-minded spirits. Rock music and those that work in it is like a giant family – so bringing all those people together to do some business in a nice location – to stimulate business, can only be a good thing. To discuss all aspects of the global rock business (for new and old and to learn more about our business) from some of the best minds within it from name artists (who will be announced shortly) to label bosses, agents and promoters. All in a lovely setting."

"In short anyone wanting a career in rock music should attend. Business has already started to be done since it was announced and bands have already been booked into festivals as a result and the event has not even happened yet. The event will I'm sure stimulate a lot of work via simple networking in great surrounds and I think the event has the potential going forwards, to help launch or break /showcase new acts to the world. This is the events first year and I am confident that it will continue to grow."
RAMzine: Who should attend?
"As mentioned above anyone wanting to meet, listen, learn from and network with some of the most influential figures in the global world of rock.  We have had lots of independent labels register from across the globe and a lot of agents who know that everyone they want to meet is in one place at one time plus artists that are keen to progress their careers forwards."
The Global Rock Summit takes place April 4th-5th 2014, in Los Angeles. Get your tickets now:
"Thanks again for all your support and for supporting my activities within and across the world of rock."
-Seven