Johannes Luley of Los Angeles progressive rock band Perfect Beings has a new solo album out called QITARA. Released through My Sonic Temple it finds the guitarist heading into jazz-rock territory, and features various guest artists, not least Ryan Downe who he last played with ten years ago in Moth Vellum.
QITARA was recorded over a couple of years during breaks between working with Perfect Beings with whom he has been cementing his reputation as a rising star of the US prog-scene. Unlike his first solo album, it is mostly instrumental with a focus on the electric guitar.
"I have always admired guitarists with a punchy and explosive style," Luley commented on a range of influences as diverse as Mahavishnu Orchestra's John McLaughlin, Yes's Steve Howe, Pink Floyd's David Gilmour through to Jeff Beck, Frank Zappa, Pat Metheny, Adrian Belew and Steve Hillage.
QITARA's guest musicians come in the form of: Katisse Buckingham (Herbie Hancock, Andy Summers, Prince), Otmaro Ruiz (Jon Anderson, John McLaughlin, Arturo Sandoval, Gino Vanelli), Michael Hunter (Tom Petty, Stanley Clarke, Lenny Kravitz) and Scott Kinsey (Joe Zawinul, Robben Ford), plus the aforementioned former Moth Vellum vocalist/bassist Ryan Downe (and Elton John protégé ) of whom Luley commented: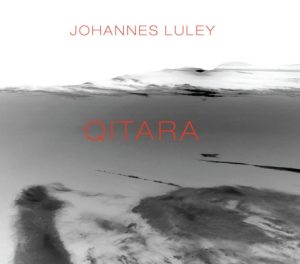 "Fans of my former band Moth Vellum will be happy to hear that my dear friend and Moth Vellum lead vocalist Ryan Downe came to my studio to contribute a dramatic vocal performance. 'Sister Six' marks our first, and to date only collaboration since our highly acclaimed 2008 self-titled release.
"The bed track had been recorded and Ryan took an afternoon to turn my simple riff into a soulful song. I am really pleased we got together for this recording and I hope we'll do it again in the future."
QITARA features 11 tracks. The album is available through My Sonic Temple as a hardcopy Digipak CD, MP3 download, on most popular streaming services, plus FLAC-HD format (96KHz/24bit audio file quality) where it has been said it can be best appreciated.