With several major awards under his belt and over 50,000 albums sold across four albums, 25 year old British blues rock guitarist and singer-songwriter, Laurence Jones has been lauded as "one to watch" by all corners of the music industry. Now he's asking punters to 'Give Me Your Time' with his new single and video, taken from his forthcoming 2018 album The Truth that will be supported by a nationwide UK tour.
Commenting on the new single Jones said: "I really wanted to show my love for rock music with this song. The lyrics are about the frustration you can sometimes feel in a difficult relationship and the rock style really helps carry this emotion with a passionate drive and raw energy. The strong, simple guitar riff is backed up by powerful drum pattern that really carries the energy I was looking for. I really enjoyed going for it on the guitar solo on this one. I drew inspiration from the guitar sound on the classic Michael Jackson song 'Beat It'. We had a lot of fun recording this track." You can judge for yourselves by watching the video for 'Give Me Your Time' below:
Released on Friday 9th March 2018, Jones said of the forthcoming fifth album: "The direction of this album is one I have always wanted to take and that's crossover blues, just like my heroes John Mayer, Eric Clapton and even Jimi Hendrix. They managed to really bring the sound of the blues to the masses. This is definitely my favourite album that I have made to date. I can't wait for people to hear The Truth'.
"The new album is about the truth. Everybody is searching for the truth and for answers. Some people never find it and some people can see a clear vision. Then others stop searching just as they're about to discover the answer. This concept lead me to write a crossover album reflecting on love, life and the reality of what is happening in today's world."
The Truth was produced by Gregory Elias, the man behind Grammy award-winning record label Top Stop Music, and was recorded at the old Sony Studios in Miami, Florida.  "The studio has so much history," said Jones. "It has always been a dream of mine to record in America and I wanted this album to have that USA magic that a lot of my favourite records have.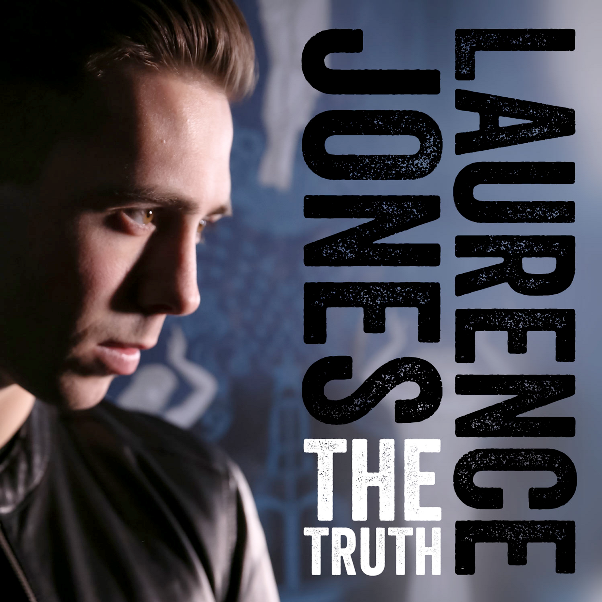 "The songs are more structured in a pop/rock way, all having a verse, chorus and middle eight. I am inspired by all kinds of music; I have mixed my new influences and old influences together to create this album. The vocals for me is what sets this record apart from previous albums. The vocals and story of a song connect emotionally with people. If you combine this with the rawness of the blues guitar that emotion can come across even stronger. It's all about the melodies, people can sing along to all of these songs. Sometimes the simplest things come across more powerful."
"My main inspiration was to create catchy songs with guitar solos. I listened to a lot of modern music and keep up to date with what's in the charts. I just want to hear more guitar in today's music and you could say my songs are commercial but with the guitar. My all-time inspiration is Eric Clapton. Everyone's waiting for the next Eric Clapton. To me the guitar lines can be as catchy as the vocals and bring out of the message of the song. I love artists that show versatility and hopefully this comes across on the new album, The Truth." You can find more about the behind-the-scenes making of it by watching the video below.
Joining Jones on vocals and guitar for the record are Bennet Holland (Keyboards, backing vocals), Greg Smith (Bass guitar) and Phil Wilson (Drums, percussion). With the following tracks featured: 'What Would You Do', 'Don't Let Me Go', 'Hold Me Close', 'Keep Me Up At Night', 'Give Me Your Time', 'The Truth', 'Take Me', 'Gone Away', 'Can't Go On Without You' and 'Never Good Enough'.
The Truth is available for pre-ordering a selection of bundles including the new album, vinyl, T-shirts, Ltd edition laminates and an exclusive pre-order poster by clicking here.
Having supported the likes of Status Quo, Gary Clark Jr, Kenny Wayne Shepherd, James Bay, Van Morrison, Buddy Guy, Robert Cray, Joe Bonamassa Jools Holland, Eric Burdon, and others, Laurence Jones will headline his own club date tour that opens at London's Borderline on Tuesday 23rd January and then continues through May, with all tickets priced at £15. For dates and more information see below.