Robin Trower returns with a new studio album Time And Emotion, to be released on Friday 4th August through Manhaton Records.
"I can honestly say I don't know when I have been happier with an album," said Trower. "I feel Time And Emotion contains some of my very best work." That the legendary guitarist is now 72 and has been releasing albums regularly in recent year is quite some declaration. However, fans who have been catching his incendiary live performances will be disappointed that he will only be playing one UK concert this year.
On Wednesday 29th November Robin Trower and his band will perform at London's Islington Assembly Hall. Tickets can be booked from the 24 HR Box Office: 08444 780 898 or booked from www.thegigcartel.com or direct from the venue website.
 ROBIN TROWER – TIME AND EMOTION TRACK LISTING
The Land Of Plenty
What Was I Really Worth To You
I'm Gone
Bitten By The Snake
Returned In Kind
If You Believe In Me
You're The One
Can't Turn Back The Clock
Make Up Your Mind
Try Love
Time and Emotion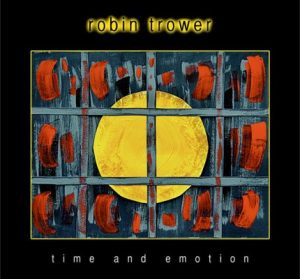 ROBIN TROWER'S ONLY 2017 UK CONCERT
London, Islington Assembly Hall  Wednesday 29th November