With fans and festival-goers eagerly awaiting the main stage line up announcement that's coming very soon, the organisers of Redfest's Redcore stage have added two more acts to the already sterling 2nd Stage line up.
Subsource will be bringing their unique blend of punk, metal and drum'n'bass to the festival, and will be sure to get everybody moving, while southern rockers The Valiant will be ripping the stage apart in support of stage headliners Bury Tomorrow and Bleed From Within.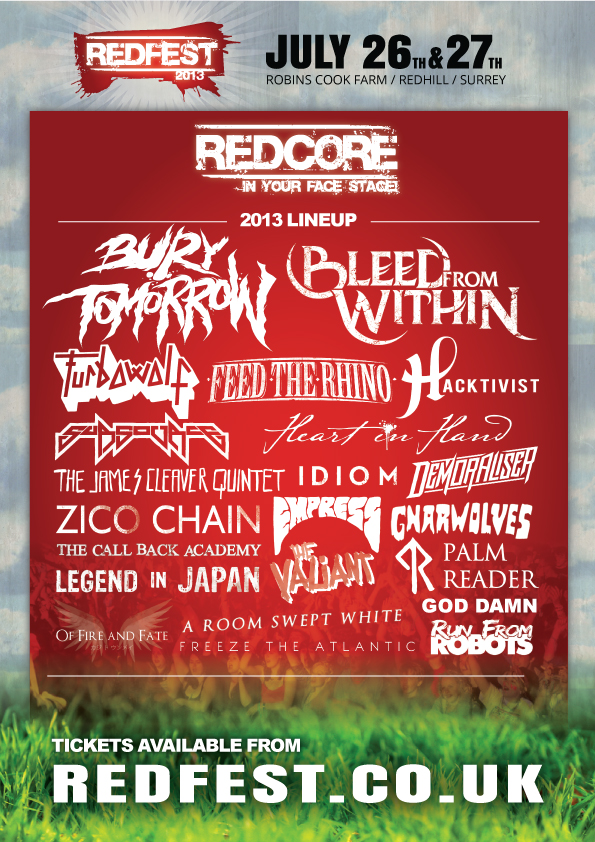 Redfest is set to take place on the 26th & 27th July 2013. Tickets for the festival are available HERE.