Legendary front-man of Misfits, and solo artist in his own right, Glenn Danzig has unveiled his first music video since 2010 'Last Ride' along with his new album Black Laden Crown.
The video is directed by Danzig himself, see it below:
As you can see, the video is shot in an old school, art-film style. It features a sexy clown girl hitching a ride… we think. We also get to see Danzig himself, who is looking more and more like Kyle MacLachlan as 'Evil Cooper' in Twin Peaks: The Return every day.
Danzig's new album, Black Laden Crown,  which is out now. This is his first album since 2010's Deth Red Sabotage. 
This follows Danzig's reunion with the original Misfits in Chicago and Denver. We now know Danzig will re-unite with Jerry Only and Doyle yet again on December 30th at The Forum, Los Angeles.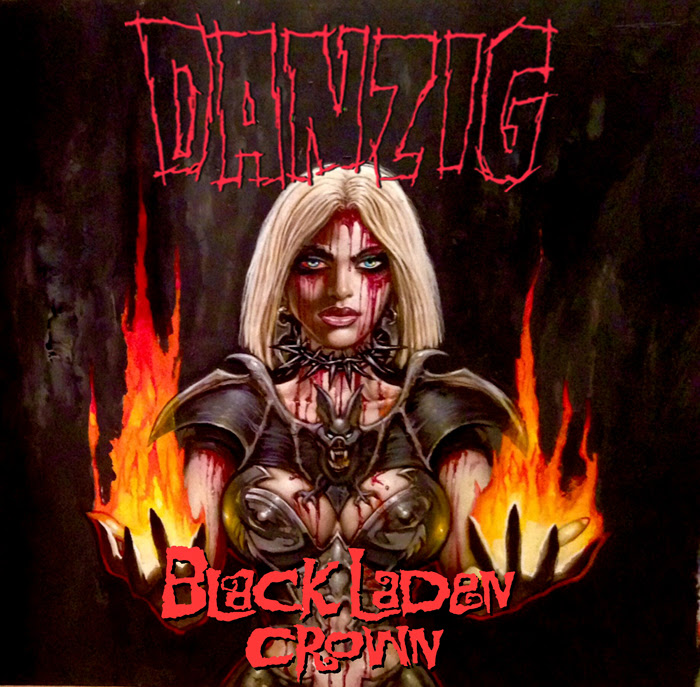 Players on Black Laden Crown are:
Glenn Danzig – vocals, guitars, piano, bass, drums on tracks 2, 4, 6
Tommy Victor – lead guitar, guitar, bass
Johnny Kelly – drums on tracks 1,5
Joey Castillo – drums on tracks 3,8
Karl Rockfist – drums on track 9
Dirk Verbeuren – drums on track 7
(we know you like to know these things).
This is the first in our new 'video of the week' feature which will go out every Tuesday. Check back for more news on Danzig and Misfits.