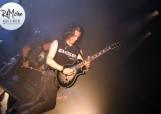 Probably the most underrated band in the world, Testament hit the stage at Hard Rock Hell on the Saturday evening and proceeded to utterly tear the place apart with their high octane thrash metal.
Opening song "Rise Up", with its amazing main riff and stunning guitar work really brought the festival to life. The band's enigmatic frontman Chuck Billy was at his roaring best, flying through songs and engaging the crowd at every opportunity.
Surprisingly, even though this was a festival, Testament played quite a few songs from their new album "Dark Roots of Earth". This was a great decision, and songs such as "Native Blood", "True American Hate" and the title track went down an absolute storm.
However, this was nothing compared with what happened when the furious "Into The Pit" was performed. With minimal encouragement from Chuck Billy, the section of the crowd at the front exploded and started the first mosh pits of the weekend. It was so surprising to see, and yet it is a great compliment to Testament that they managed to bring this energetic response from the crowd.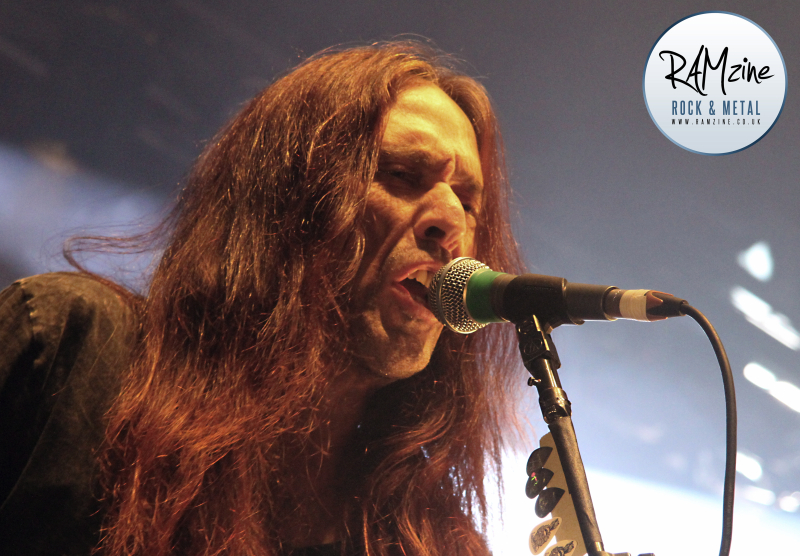 Rolling on with "Practice What You Preach" and "Over the Wall", the crowd were hanging on every note and every word from Billy's mouth. The guitar work from Alex Skolnick and Eric Peterson was utterly amazing, and further proof that they are one of the best guitar duos in metal today.
Testament came to Hard Rock Hell to show the festival what the standard for high quality metal was. Well, they certainly achieved that. One of the best shows of the whole weekend, and here's hoping they return to our shores in 2013.