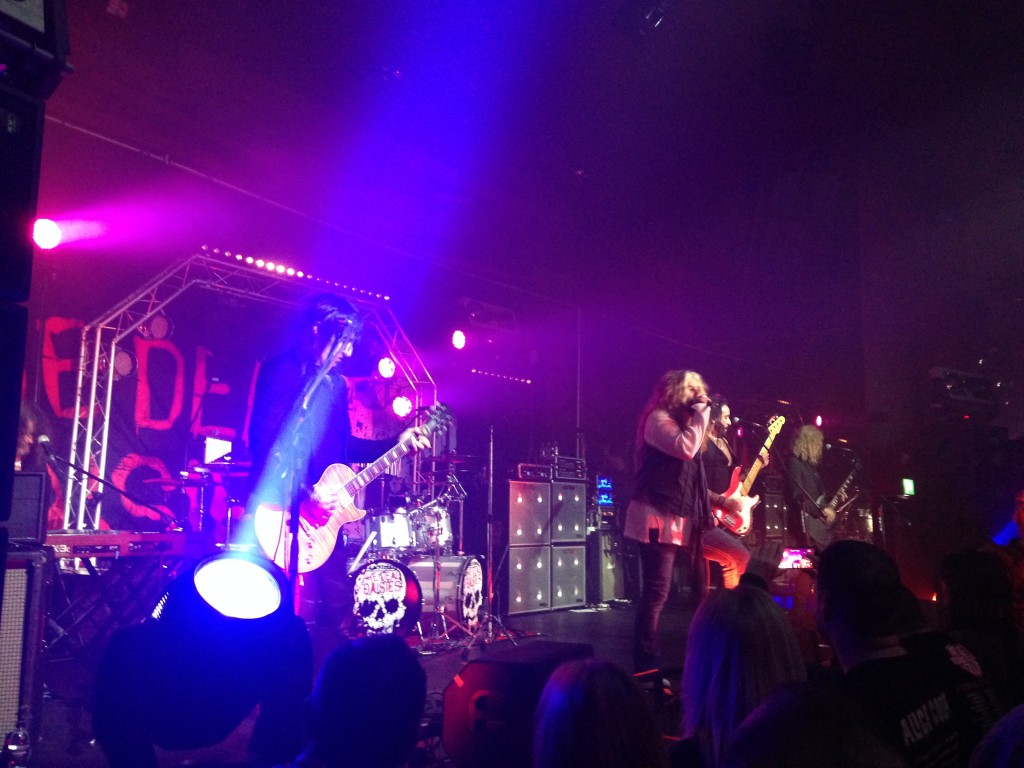 "I love this little city you have here!" announces former Motley Crue and RATT vocalist John Corabi. When I name rock icons such as Guns N Roses, Motley Crue, Ozzy Osbourne, Billy Idol and Thin Lizzy – what kind of cities do you think of? LA? New York? Dublin? Tonight the Paradise City is Sunderland – a city musical legends, The Dead Daisies, have fell in love with today. In the past acts like Led Zeppelin, Pink Floyd, David Bowie and more recently Foo Fighters have played some pretty memorable gigs in the North-East city, yet legends only visit 'Mackem land' once in a blue moon. If tonight is anything to go by – this will change very soon.
At a venue that was once a student -orientated night club ,and before that a cinema, it will be interesting what kind of crowd this show will attract. For a band with credits in the Rock N Roll Hall Of Fame – what is the best way to kick off the night? Two bands inspired by the days before 'classic rock' was 'classic': Opening are High Wycombe newcomers The Wild Lies, who seem to be fronted by the mighty Thor (or maybe not). A short but sweet set which gives us a taste of the carnage that lies ahead. Following them are Brighton cult favourites Colour of Noise: a fine blend of '60s blues-rock,  Audioslave-esque vocals and a dash of 90's Brit-rock. This band are definitely dressed to the nines and sound just as cool and quirky. Similarly to Wild Lies their set is unfortunately short.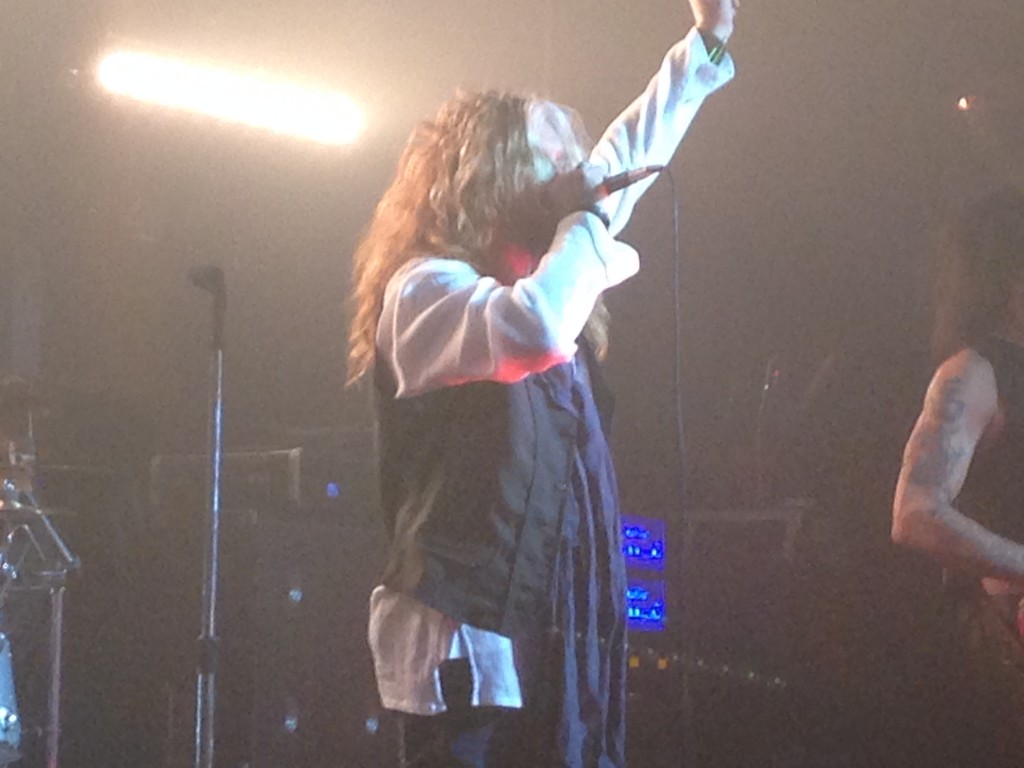 The room seemingly gets smaller as the last stage-time dawns. As a bizarre mash-up of Sabbath's 'War Pigs' and Zeppelin's 'Whole Lotta Love' echoes the room – five men who have seen the world from the stage, under many umbrellas, grace us with their presence. It's easier to name bands these guys haven't been in but it becomes clear they are still music lovers by opening with The Sensational Alex Harvey Band's 'Midnight Moses'. Slowly easing us in to their own 'Evil' and most recognisable tune 'Mexico'. Whether those attendance are here out of curiosity, or because they are genuine fans of The Dead Daisies, it's safe to say they are putty in the hands of musical legends.
With front-man John Corabi providing vocals for the likes of Motely Crue over the years, you might expect a few covers in The Dead Daisies set. Well, there are … but not what you expect. "Who wants to sing tonight?" enquires Corabi – the legends sneak in classics like 'Hush' (made famous by Deep Purple) lead by Dizzy Reed's trademark organ sound amidst their fantastic original material. The room erupts with excitement – the LA dudes don't stop there: The Beatles' 'Helter Skelter', 'Sick As A Dog' by Aerosmith and even Free's 'All Right Now' are all performed in this celebration of all things hard-rock.
As expected this is band built of a love of their craft and carefully selected players. Take Richard Fortus who has played guitar alongside everyone from GNR to The Psychedelic Furs to Rihanna(!) and hell, does he play. It's a shame this is his true time to shine in a band these musicians can call their 'own'. Same could be said for drummer Brian Tichy – famous for hitting the skins for Whitesnake and Billy Idol – blessing us with a huge Whiplash-esque solo. This involves Tichy ditching his sticks, using his fists and even pulling out a set of bongos. If this was the headline act, I would be more than satisfied. Jimmy Page and Robert Plant take heed if Led Zep ever get back together again: Brian Tichy is your man. Let's not forget Marco Mendoza, who may as well be a second front-man (as well as bass warrior). Fresh from Thin Lizzy / Black Star Riders, Mendoza proves hard work always pays off in the music industry – no matter what stage in your career.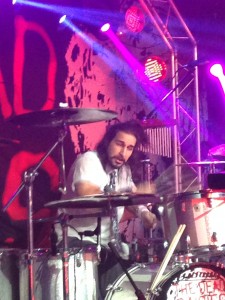 As the band resume their positions, this was a brilliant night had by all: those who were curious about this 'gig in town' are now fans, and the existing fans are even more enlightened. The Dead Daisies finish off with the emotional 'Face I Love' and Creedence Clearwater Revival's 'Fortunate Son'. The crowd feel lucky to have been here, at a concert that will go down as one of the city's all-time greats.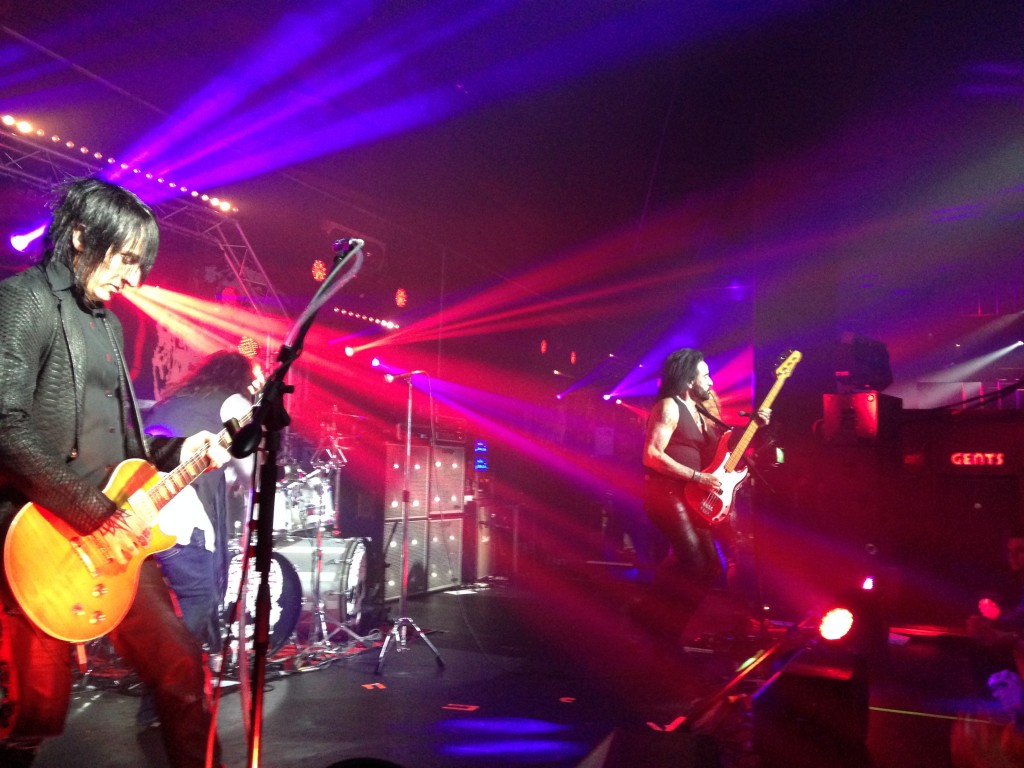 Review Overview
Summary : The Dead Daisies show why they are already rock 'n roll legends and what it takes to share the stage with the biggest names in music.