There has been a lot of talk about this album, which was released last month; mostly around its utter lack of promotion or marketing on that band's part. I'm going to try and stay off that topic and talk about the contents of the album because the likelihood is if you're an Avenged Sevenfold fan, you already know about that strategy.
The Stage is the seventh incarnation by Avenged Sevenfold and is lyrically stimulated by the writings of Elon Musk [founder of PayPal, Tesla and SpaceEX to name but a few] and Carl Sagan [the American astrologist] around the concept of our future with AI technology and what is in store for the human race.
The album also features a reading by Neil deGrasse Tyson on the final track 'Exist' which he wrote exclusively for the band. This also happens to be Avenged's longest track, totting up over fifteen minutes of the album's runtime.
The video of the title song, 'The Stage', below shows touches on mankinds' fondness towards violence and entertainment:
One of the things I liked most about Avenged Sevenfold were Synyster Gates' powerful and old school, eighties' styled solo's, often of a decent duration. I'm very happy that these are still an integral part of A7X's writing style. At one point on the opening and title track 'The Stage' I could have sworn 'Danger Zone' was going to be integrated just over half way through the song.
There isn't a common theme that lasts throughout the entire album, instrumentally speaking. The band seems to dip their toes into different styles, from Spanish guitars to a heavier black metal-esk rhythm, giving the The Stage a more emotive feel rather than blasting the same styled riffs throughout. I suppose you could call this their style, thinking back to albums such as City of Evil.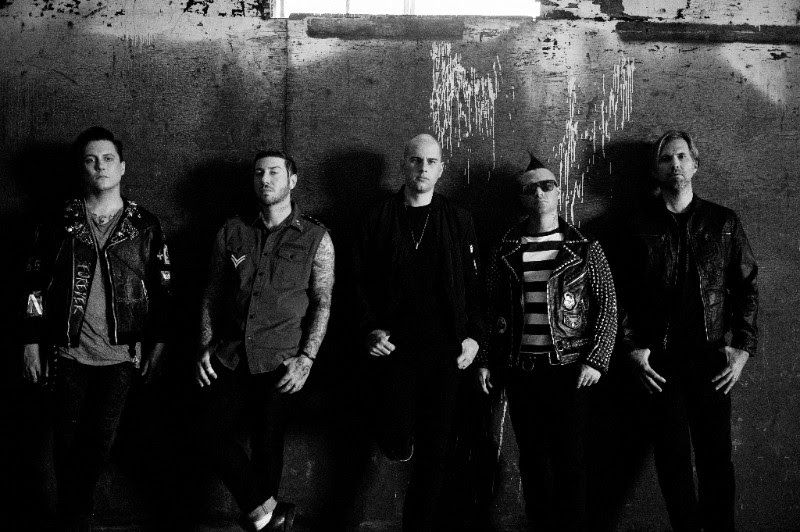 It's an interesting album overall. The topics of artificial intelligence and where we sit as a species is going to be asked more and more in the not too distant future, with such companies such as the 'Institute for the Future' setting up Codes of AI Ethics as we speak. Avenged Sevenfold tackle this very real issue in their own unique, musically guided way.
Avenged are on tour in the new year, with an eleven-date stint in the UK in January with main support from In Flames.