On the 18th August Create To Inspire dropped their debut EP on us, just weeks after winning the coveted Red Bull Studios : Live competition at Download Festival as the 'wildcard' entry. This previously lesser known band are rapidly gaining momentum, turning heads and grabbing the attention of crowds, magazines and promoters up and down the UK. Having heard debut EP 'Halfway Home' it's little wonder why.
A full and frank account of life and the struggles we all face at one time or another, this EP offers an empathetic nod, then smashes you in the face with the vicious drumming of Luke Taylor, belting vocals of Sean Midson, and tight support of the rest of the band, all members bringing their own signature and strength to each track.
With influences of Architects, Letlive, Chimera and more pulsing through their sound, Create To Inspire manage to deliver a melodic hardcore EP underpinned with optimism and positivity. In the words of bassist Dan Fuller, Create To Inspire aim to make "The sort of music that will make you feel, think and jump around your bedroom all at the same time". Here is our track-by-track review:
In Light 
There's little warm up getting into this EP, with 'In Light' twisting together dark and energetic verses with a smoother, melodic chorus.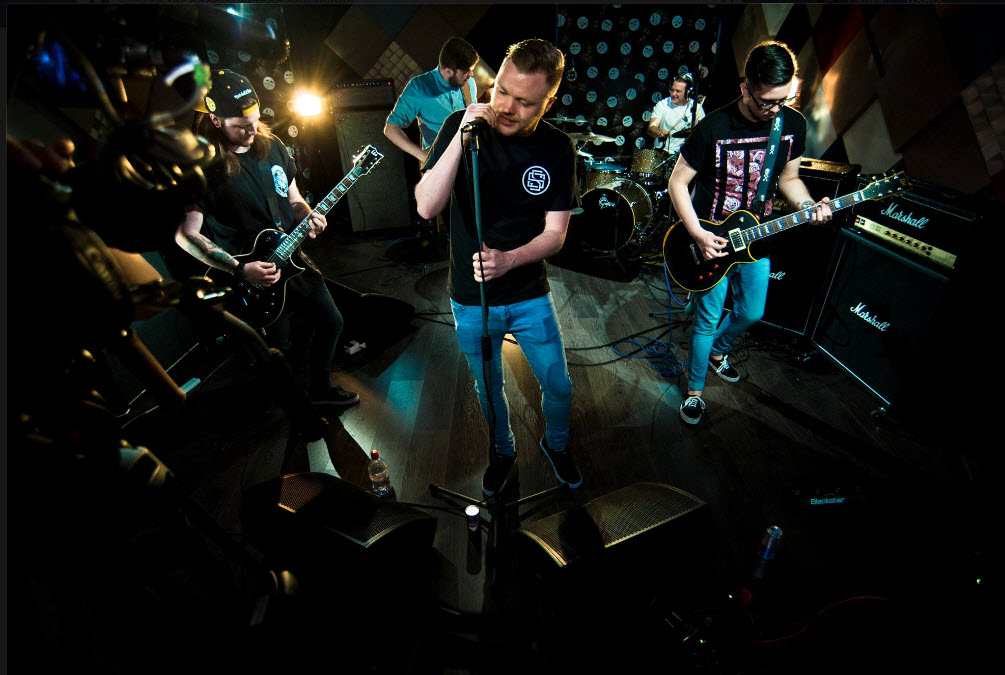 Changes
Continuing to deliver a talented blend of clean and heavy elements, 'Changes' feels like an extension of In Light, drawing a line between them and the title track, 'Halfway Home'.
Halfway Home 
Create To Inspire have been quoted as saying this track is more of a statement than any other on the EP, with clearly personal lyrics and a pace synonymous with the emotions of the song.
Foundations 
With 'In Foundations' Create To Inspire take a slightly different angle, with Sean backing off periodically and the talents of his collective crew coming to the forefront, a hint of the Letlive style can be found here.
Shatter/Rebuild 
Opening with a heavy hit of bass and drums courtesy of Dan Fuller and Luke Taylor, Shatter/Rebuild feels like the perfect finale to the EP, with a sense of closure climaxing in some impressive guitar action and a sense that we'll be hearing a lot more from Create To Inspire soon.
9/10
You can buy Create To Inspire's debut EP, Halfway Home plus other merch at

Dream Atlantic Records

now.