2015 is shaping up to be a big year for Dan Patlansky. Ever heard of him? 64,000 people saw him live at a stadium in Johannesburg last year, including main act Bruce Springsteen who was watching from the sides; and he's special guest on Joe Satriani's UK tour this November so a good many more are going to catch sight of him on these shores. What can a blues rock guitarist from South Africa have to offer that the world hasn't already got by the truckload though?
Charisma helps. Youth and good looks give you a leg-up. But having the song-writing skills to extend beyond musical genre tags is going to give you longevity, even if Dear Silence Thieves did make it to No.1 in Blues Rock Review's Top 20 Blues Albums of 2014. Produced by Theo Crous that record is now available in the UK, and whatever six-string bending antics he was up to in the decade previous building his reputation on record and stage, he only plays show-and-tell when the mood is right across the ten tracks offered.
If it's blues rock you've come looking for, 'Taking Chances' is probably the only number that ticks all the boxes on that score, a riff wailing away like Free did on 'The Hunter' but with the kind of lyrical humour Dave Lee Roth used to bed songs with. While 'Pop Collar Jockey' features a slow hypnotic slide-guitar, with drums pummelling and rolling away like a secondary orgasm. But don't get me wrong; while there's sex on the table over the course of Dear Silence Thieves it's more by way of the moods and rhythms presented, with an assured calm masculinity that you're likely to find this an attractive purchase.
That stated recent single 'Backbite' struts with conviction then ruts like a young buck all while Patlansky inserts some self-aware lyrical humour. And, as with 'Feels Like Home', there's a funkiness to them that draws comparisons to Lenny Kravitz so screams mainstream crossover hit potential at you.  Overall though, edge your thoughts towards a less gymnastically-voiced Jeff Buckley for the variety of music to be heard, and specifically for lovers of the obscure consider Dee Harris who sang with new romantic band Fashion and worked with Pink Floyd's Richard Wright. For if this is the blues it is in its feel, and implied emotion, rather than actual tunes, because there are songs that could as much attract the indie crowd, be found on an early Radiohead record, or get heard on both Radios 1 and 2 without causing too much commotion. The range of acts his management handles (from David Gates to Petula Clark) you know they're looking towards a healthy, long term career here.
Lest you now think this could be something of an easy listening album I offer you 'Fetch Your Spade' that offers great slabs of Zeppelin riffage between thinner slices of Beatles acoustic and harmony melodies alongside a side order of thrusting fuzzed-up guitar come the solo. It's followed by more Bonham backbeat drumming and slow Spartan guitar over a chilled-out tune with the barest hint of the blues that is 'Holding On' and a quite lyrical solo – His guitar, in most cases, is used in service to the songs on Dear Silence Thieves while his voice moves between gentle throated lullaby crooning to a full-on modern-jive raspy attack as each narrative warrants.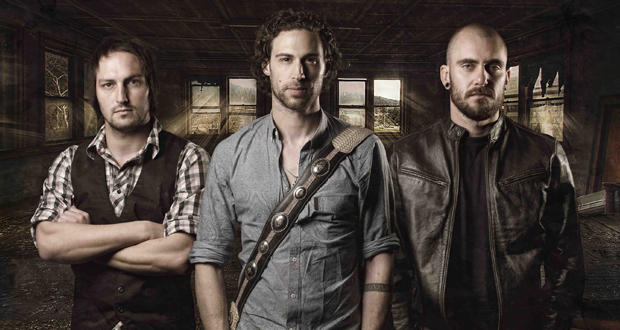 'Only An Ocean (Reprise)' appears to be either a variation on a song he's previously recorded or a continuation of its storyline, a sidestepping romantic blues shuffle wherein a vivid picture is painted of a girl leaving him, the wail of a lead guitar reached upon completion. It's followed by the jazzy torch song that is 'Your War' that in its lyrics could be said to fall chronologically prior to 'Ocean'.
Evocative of the summer we're longing for is 'Windmills & The Sea' with its lightly cascading guitars, simple electric guitar melody, and the barest of organ blowing underneath – Listen to it twice and you'll be unable not to sing along with the chorus, a couple more times and you'll be phrasing out the verses knowingly. The album's other great song draws the album to its closure as 'Madison Lane' takes the early storytelling narratives of Paul Simon and transplants them for the me-generation's Coldplay crowd, with exquisite guitar melodies, that could grow to be a big anthemic number live. It is the perfect ending to an album that leaves you wanting more, much more.
You want songs worth listening to that you're going to come back and listen to again, then Dear Silence Thieves is the record that's screaming out for you to purchase… It even has a cleverly designed record sleeve worth checking out. Music for the head, the heart and that foot that's been tapping as you play it once more!
Review Overview
Summary : Music for the head, the heart and that foot that's been tapping as you play it once more!