Demon Formed in 1979 – I remember that year so well being the year I left school and got my first job, so I could afford more albums. Like everyone else music was and is still a big part of my life.
It sounds like there is a bit of a psychedelic mood going on here at least at the start of the album, which isn't a bad thing for sure, and those lush keyboards are to be savoured like a good wine. Demon started out as an occult-themed NWOBHM band, but changed style to progressive/hard rock after their first two albums and this new album holds a lot of variation and shows them to be diverse and keeping up with today's trends.
The tracks are very persuasive and have a lot of imagination attached to them. Possessing a good strong hard edged melodic structure and oodles of catchiness but I must mention again that lush keyboard extravaganza from Karl Waye really gives the tracks some backbone.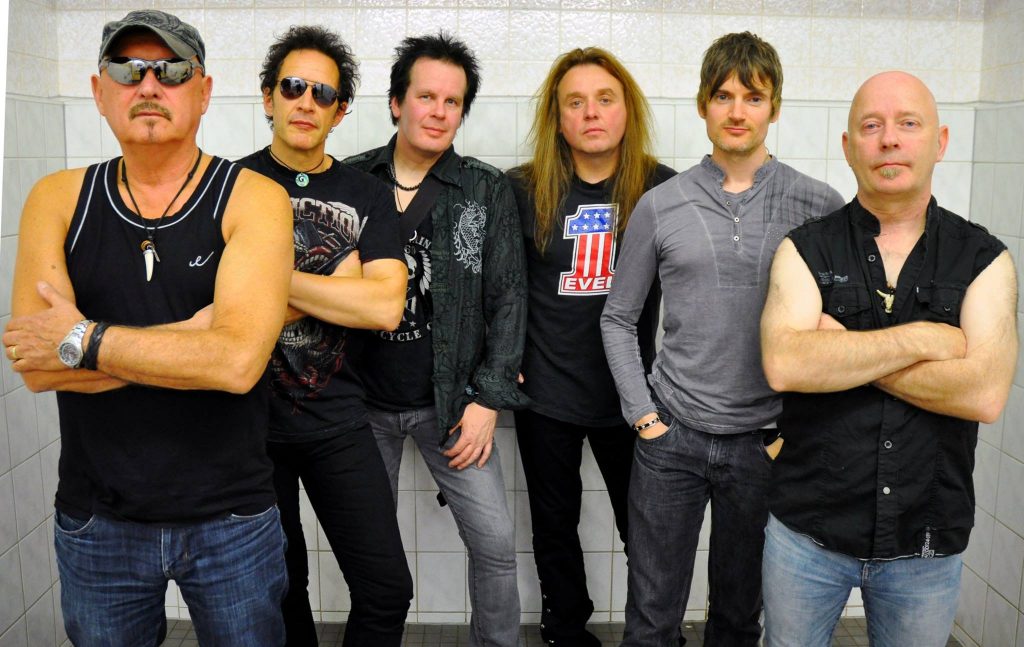 The velvet smooth vocals from Dave Hill are magical and suit the tracks to perfection. Of course since the band formed they have now obviously become the masters of their genre and it shows with un-resounding quality. The tones blend together fantastically resulting in a superb drama of dual guitars and melodic bass hooks that mould themselves to your ears and leave a more than pleasing result.
The blossoming edginess can be felt through each track the band have produced and produced well. Its character is engaging and bristles with a captivating element that screams professionalism. They have captured a melodic heavy rock groove that is not only addictive but explores a potent ambiance. It radiates and permeates a certain flavour that you want more of as it beats its chest and warrants the attention it so well deserves.
The bands title track 'Cemetery Junction' holds a sombre edge but still manages to possess a heavy melancholy, and is a great rugged song. A lot of thought has gone into making this album a superb listen. Its textures are bold and forthright, employing endless amounts of creativity. If you like Heavy rock with a melodic core Demon are for you, but you never know which direction the band will take, so just enjoy their deliciously compelling and anthemic tracks and add it to the collection!
Cemetery Junction will be out 28th October 2016 via Spaced Out Music.
Review Overview
Summary : There are some really catchy tracks on this album.