Metalcore, the energy of which there is nothing alike. Especially when played live, as you feel it pump ferocious emotion right to the soul and turns you into a raving monster as you listen to their plentiful rhythmic slurry. It is just so energising, so it is with great pleasure I get to review another metalcore album.
'Oceanlung' is high spirited and jam packed with superb vocals and rhythms that coincide with damming beats and hearty riffs nobody in the right mind could dislike this!
'Long Road Home' is a very creative and imaginative track that seethes under its own weight, with powerful riffs that create further tension and please note the memorable catchy rhythms!
'Cauterize' again attacks the ears with rampant intrigue as they detonate another highly energetic track being exciting and lethal at the same time.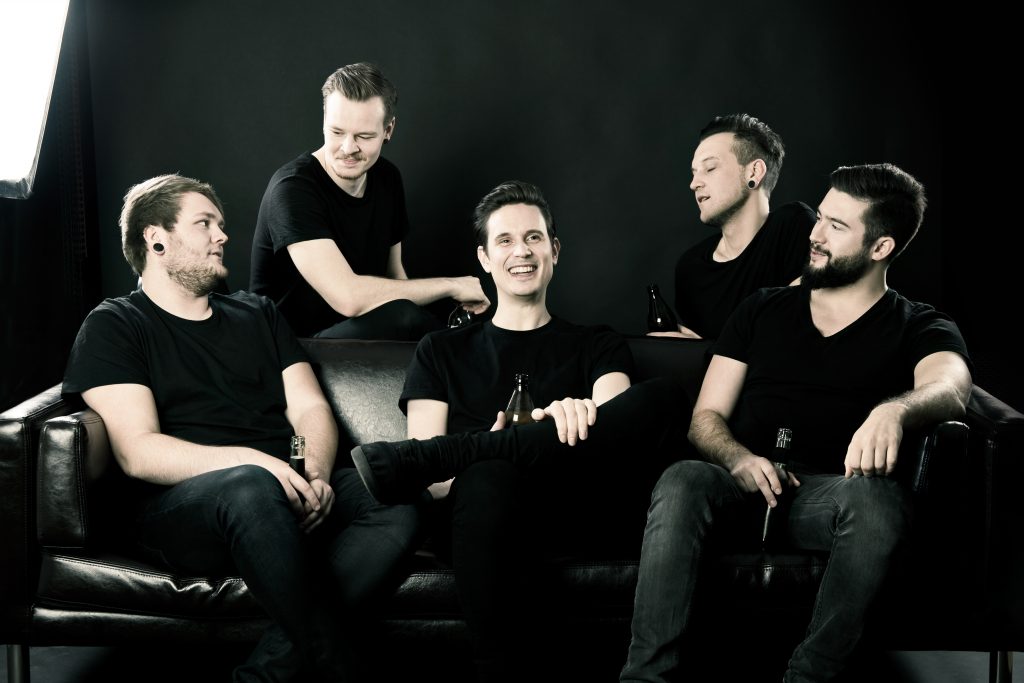 'Heart of the Oak' – there is certainly no resisting this track as it gathers its own momentum and steams into existence with a hearty rasp of vocals making a sultry and coaxing timepiece.
'Ambers' is a lot darker than the previous tracks, still vibrant but in a different way. Its heaviness weaves a colourful tapestry of sound that engages on all levels.
'Handcarved Coffins' is very interesting although the morbid title doesn't lower the spirits any. This track creates a molten lava flow direct to the audial with uplifting tempos and solid bass. The melodic swing really gains in height and pummels with fascination.
'Dreamwalker' is another gnarly adventure with strong vocal. It sounds a bit like a massive metal jazz infusion during the middle, however, overall its depths are well and truly explored.
'Black Rust' is rousing as it is provocative with its runaway rhythms and deadly riffs it leaves no stone unturned and keeps you gripped until the end.
'The Last of our Kind' is contagious as it slowly comes to life and brings with it a rampage of riffs that are jaw dropping! The vocals engage instantly as they have all the way through the album.
'Gilded Cage' seduces with a sharp riff that lights the way for the darker bass hooks and gnarly growls, holding a haunting melody that gives to memorable added depths.
On 'Gilded Cage Acoustic' June from the song writing duo 'Nicki and June' has added her acoustic version of the final track making this strange but indeed quirky!
Resist the Ocean Heart of the Oak is out 28th April 2017 via Bleeding Nose Records.