Yellowcard are back with their 7th new album 'Lift A Sail', which is breaking new boundaries for the band. "We Really feel like we got where we really wanted to be and made a proper rock 'n' roll record" says Ryan (vocals). Which is true, after a good listen to the album it defiantly does have the modern rock 'n' roll feel. These guys are back in full confidence and happy how the album has turned out. This album is different to their others as for this one they have experimented a lot with a wide range new techniques, solo's and vocals. It really has broken many boundaries. As per usual there is a wide range of song types, happy, energetic rock, catchy, romantic but also kick ass!
Now lets talk about their songs. First up with the first single of the album 'Crash The Gates'. This is a clear example on how Yellowcard have evolved and to what they have in store for us. They perfectly roll into the modern rock genre but of course with their own unique style to it. With this song they do manage to perfectly add meaningful piano solos with the rock, defiantly a modern rock yellowcard feel.
'Transmission Home' is another belter of a track of what these chaps have formed into. This is their second track from the album, which goes in well after their first track 'Convocation'. This intro is a usual style of intro, instrumental, calm, soothing yet it's not the same if you get me. It's more experimental; if you listen to it you'll hear the change. Now back onto 'Transmission Home'. I personally feel like the way this song sounds, it feels like an achievement for them. The banging drums at the start and them bam into the action! Mid song when Ryan just goes "oooohoooo" and becomes more mellow, and then bam into it again. This is another fine example of what they have achieved.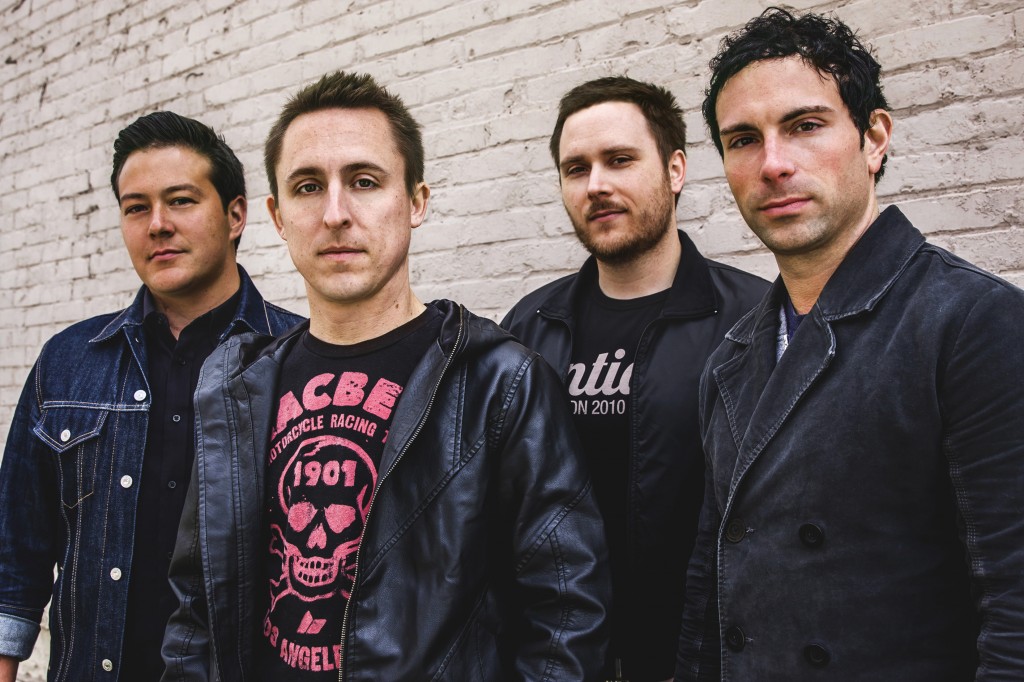 'The Deeper Well' is a happy catchy track shows what talent that they have really got! Next up 'California' which is a soothing slow track and a heart-warming song. It feels like Ryan is serenading and singing out his dream with that special someone and moving to California how he pictures it. This does show Yellowcard are still them, they've just changed direction a bit, but in a good way.'
'Make It So' is a happy catchy track, which does recall the bands, sing along choruses. This can also be heard in another track 'One Bedroom' which is a slower track but still catchy. This does have a good feel like one of the older Yellowcard songs with the acoustic feel. It's also rather a cheesy love song, but that isn't a bad thing as it's correctly done.
Then we get to 'Lift A Sail' the same title as the album and I feel the song is a symbolic sign. A journey. " If a cold wind starts to rise, I am ready now" " when the last sail starts to rise I am ready now. These lyrics suggest a journey from the beginning. They are ready to set sail and show the world what they have became into, and not knowing how people will feel but they are ready.
'Madrid' is a short track but it feels like a ballad. Slow, soothing and another key indicator that they are in full swing experimenting.
'Msk' named after Moscow time zone. This track stands out with the experimental violin combination along with the electronica, but is devoid of drums and bass, which has never been done before. It's a very atmospheric to say the least. "It's a bold leap for us". It apparently is about and apartment that Ryan and his wife stayed at but a tragic accident left her paralyzed from the waist down. To which I feel it sort links in with one bedroom.
Well it's time to wrap things up. Now for you who love Yellowcard, you will love this album, it's still the chaps we all know and love they have just got more awesome. For those who have only started to listen to them or only just heard, then you won't be disappointed they are contagious! (In a god way)
In all they have gone up another gear, they rock and I do hope they do another tour soon. As I said earlier these chaps are blasting out the modern rock with of course their own unique style.
Yellowcard 'Lift A Sail' is out now via Razor & Tie.
Review Overview
Happy, Energetic Rock & Kick Ass!
Summary : Yellowcard have gone up another gear with 'Lift A Sail'! This album Rocks!