Founded by two former members of Annihilator, drummer Robert Falzano and guitarist Curran Murphy (who also played in Nevermore), this is the third outing for the Akron, Ohio heavy metal band Shatter Messiah who on Hail The New Cross introduce new members Mike Duncan (POWND), additional guitarist Pat Gibson and bass player Jim Lewis.
Produced by Curran, who's apparently something of a technological expert not only knowing his way around a mixing desk but a designer of effects pedals, builder of guitars and studio equipment, it's a pretty consistent sound heard throughout the eight tracks featured on this album going down the more thrash-aligned side of power metal. Falzano and, presumably, Murphy are very much at the forefront of the band's sound as double bass drums kick hard and the six strings rage ferociously, though Duncan's got a distinctive enough voice in the mix with some noteworthy lyrics to be heard on 'How Deep the Scar'.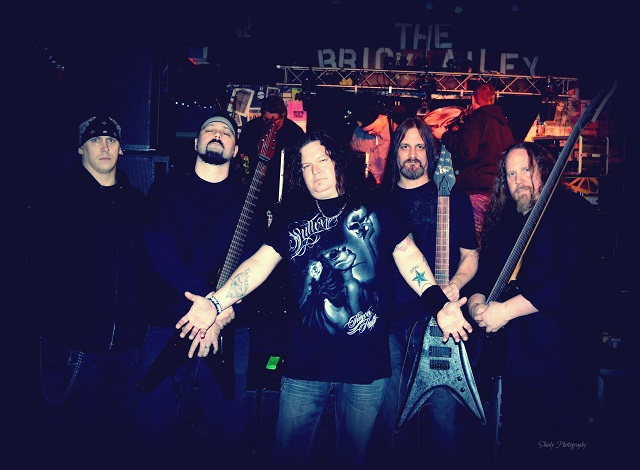 It stampedes from the moment you press play 'Disconnecting' then just after the three minute mark enters an affecting slower instrumental section. If anything the tempo increases with 'Future Fails' and there's decent guitar duets between Murphy and Gibson, though there's a cod-opera feel to the chorus, whereas later the fuzzed up battle hymn of 'Loyal Betrayer' with its singalong chorus works pretty well.
When Shatter Messiah get to mix up their tempos mid-song they begin to start getting interesting, but for me their overall formula of brief instrumental intro followed by hammering riffs that tend to go on isn't my cup of tea. However, if Bay Area thrash metal of the old school variety is your bag you may want to check this out.
Review Overview
Summary : If Bay Area thrash metal of the old school variety is your bag you may want to check this out.