Spock's Beard are an American progressive/symphonic rock band who, in many ways symbolise the ethos of what Prog rock is all about. The ethos of Spock's Beard has always been about moving forward and attempting to do something different. That they can still do this despite the loss of the stellar talented prog legend Neil Morse says something about the band.
On this their thirteenth studio album, a two-CD set, original members Alan Morse, Ryo Okomoto, Dave Merros and Ted Leonard are rejoined on drums by original drummer Nick D'Virgilio, who left in 2011, and the band have embraced the challenge of keeping themselves moving forward with new approaches to their music. They claim "we've always been about evolution rather than revolution, but what we've done this time is to make the songs more melodic". The songs on the album are catchy, with a few memorable hooks, a little more accessible but they still include the prog touches Spock's Beard are renowned for. Ryo says "we still love our crazy prog but now we appreciate how important it is to grab peoples attention early on".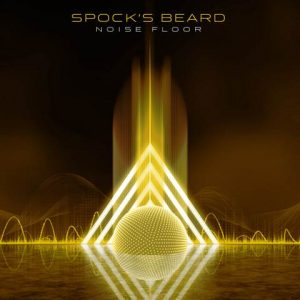 The first disc opens with 'To Breathe Another Day', a somewhat more rockier tune than the band are usually associated with, but the pace slows somewhat as the album progresses, and the quirkiness associated with Spock's beard is manifest on 'Somebody's Home', which features a viola and violins added to the mix, plus a blistering guitar break from Alan Morse.
The band are known for their occasional epic tracks, and 'Have We all gone crazy yet?' comes close to being one and, at eight minutes, the longest track on the album. This track is certain to be a monster onstage. However, for me, 'One So Wise' is the standout track, with some great playing from the band. They even include an instrumental track, 'Box of Spiders', which is the kind of complex music bands like Rush have previously attempted. How is it, despite the sheer skill of every player in the band, members of Spock's Beard never figure in the lists of top prog musicians?
There's a second disc comprising four tracks from the cutting room floor, and they're quite short tracks, also including another instrumental, 'Armageddon', and for the most part they're more commercially oriented than the tracks on the first CD.
Alongside Dream Theatre and Steven Wilson, Spock's Beard are absolutely entitled to claim some of the credit for the resurgence of Prog rock in the past decade, with all such bands being unafraid to move away from their comfort zones and attempt something different, surely what good prog is all about.