The legendary black metal pioneers Venom who hail from the very fine city that is Newcastle released a number of live EPs in a series entitled Assault way back in 1985-1987, but whereas three official releases saw the light of day in the aforementioned series, three unofficial ones also found their way onto the market. Finally, an authorized Venom release via Dissonance Productions sees both official and unofficial Assault recordings alike collected in a nice-looking box set for the first time ever. How cool is that? Are you intrigued? Well, read on, then.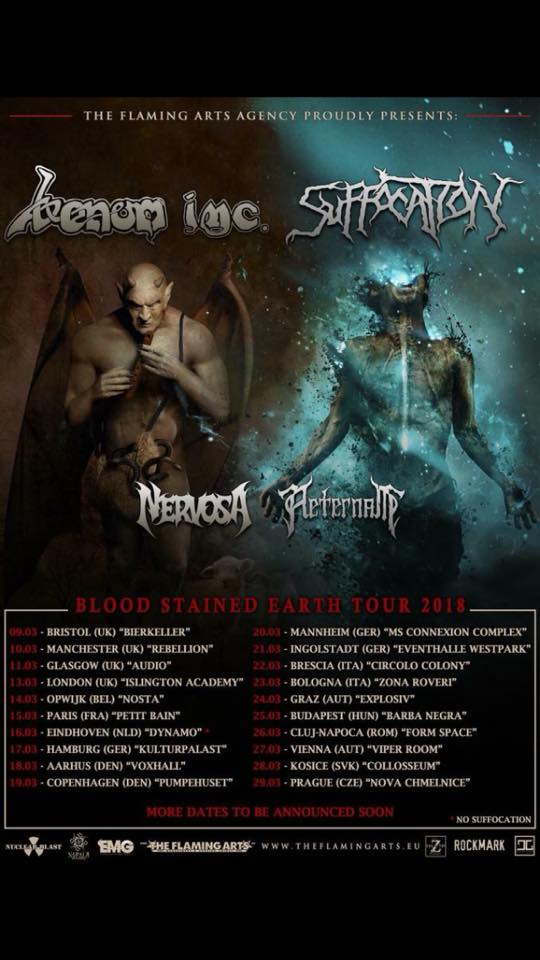 Assault! is comprised of six records that include such timeless black metal anthems as 'Welcome to Hell', 'Countess Bathory', and 'Live Like an Angel (Die Like a Devil)' among others. These recordings are as raw as a bleeding wound, but they lack neither power nor punch. The mighty roar of Cronos and those rumbling bass lines of his are simply crushing while Mantas' six-string slaughter and Abaddon's pounding drums will tear you a new asshole. Yes, it is that forceful and over-the-top! Granted, most casual fans of the band might find the prospect of immersing themselves in three or four different versions of 'Warhead' or 'Bursting Out' a bit pointless, but for the hardcore fan(atic) there is a lot of wicked stuff to be found within the deep pit of Hell that is Assault!. Compiling six different shows from more or less the same era of the band's history obviously means that many of the tracks appear again and again throughout the six discs that constitute this box set, but there is something refreshing and entertaining about each rendition of more or less any given cut included here. The setting is different every time and the members of the band never really adhere to any strict formula or structure when it comes to blasting out the songs or how to play them. Nuances and minor variations occur throughout, which is the beauty of this cursed thing. The forty-two live tracks that make up Assault! are simply overflowing with energy and passion. In other words, they all bring something to the table, at least from a fan's perspective. As noisy and reckless as Venom were, the fact of the matter is that they wrote (and continue to write) amazing songs with staying power. Underneath the ferocious and unpolished sound of these live recordings is a vibrant ensemble bursting with vicious enthusiasm. The howls of ugly feedback are charming, the piercing hooks are timeless, and there is not an ounce of fat to the songs whatsoever.
If you are new to Venom (where the fuck have you been?), Assault! is not the place to start. Rather, you ought to obtain the first three classic albums of theirs, namely Welcome to Hell (1981), Black Metal (1982), and At War With Satan (1984), as they laid down the blueprint for everything that has to do with extreme metal. Venom are still out there albeit in reconfigured form and continue to release great music and inspire us all, but if you want to know how these ugly sickos sounded on stage back in their heyday then Assault! will most definitely satisfy your curiosity and then some. Venom were wild and nasty back in the early to mid 80s; they wrote brilliant tunes and laid waste to stages all over the world as evidenced by this hellish live collection of theirs. Assault! is catchy and lethal black metal at its finest and a great live document!