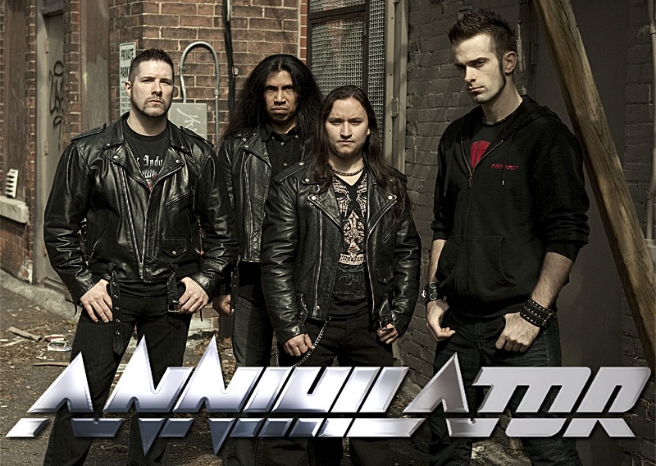 Canadian metal heavys Annihilator are set to release their 14th studio album!
The album, titled Feast, is due for release on 26th August 2013 via the UDR label.
The album has 9 strong tracks that promise to deliver heavy/thrash metal sounds that Annihilator's fans know and love. Feast will be available as a deluxe ECO-book, including a 15 track bonus CD, titled Re-Kill, along with 3d artwork on the album cover.
Track listings for Feast and the 15 track bonus CD Re-Kill,  are as below:
FEAST:
01.  Deadlock
02.  No Way Out
03.  Smear Campaign
04.  No Surrender
05.  Wrapped
06.  Perfect Angel Eyes
07.  Demon Code
08.  Fight The World
09.  One Falls, Two Rise
RE-KILL:
01.  Fun Palace
02.  Alison Hell
03.  King Of The Kill
04.  Never, Neverland
05.  Set The World On Fire
06.  Welcome To Your Death W.T.Y.D.
07.  Nozone
08.  Bloodbath
09.  21
10.  Stonewall
11.  Ultra Motion
12.  Time Bomb
13.  Refresh The Demon
14.  Word Salad
15.  Brain Dance