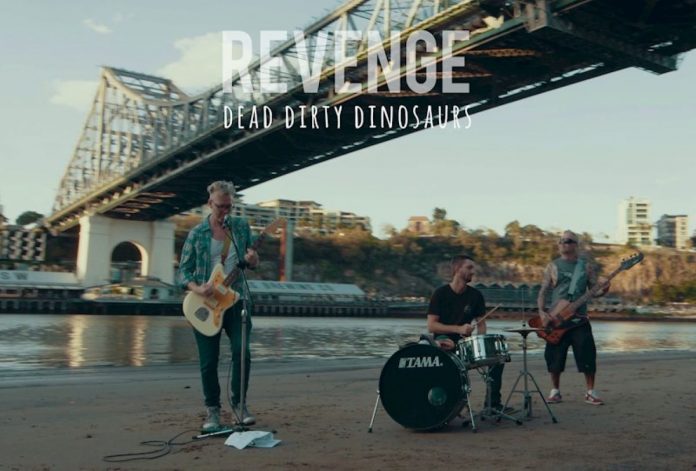 Brisbane, Australia's Dead Dirty Dinosaurs want you to seek 'Revenge'… Not least because it's their latest single, out now on Riot Records, and a follow up to their recently released track 'Monica'.
However, its subject matter apparently goes beyond the obvious. Hidden beneath all the pent-up emotion and dirty, dirty guitars, we're told, is a real understanding that putting that mess behind you and letting it all go is going to do you a real solid in the long run.
Word has it your first listen will have you getting worked up over every wrong you've felt but never managed to right.  But on subsequent play backs you'll get the Dead Dirty Dinosaurs' and not let the idiots and the rest of the excrement you can't control get the better of you, and that should keep you going and lifts you up and out of the storm below.

If a love of 90s alt rock, punk, post punk and post rock is your thing pre-order/pre-save 'Revenge' here.
You can watch the video for it right here at RAMzine.