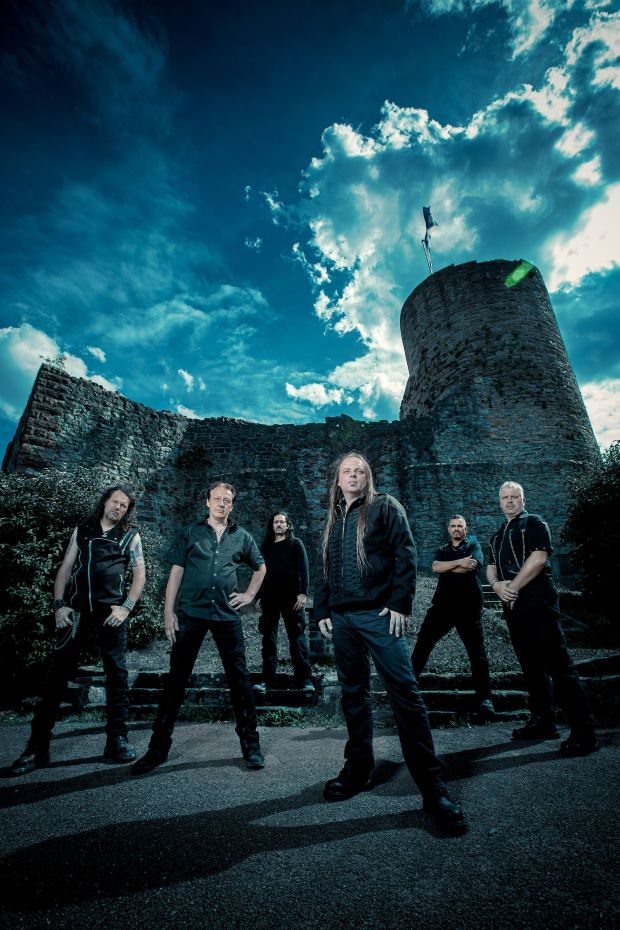 German power metal band Human Fortress release their new album Reign Of Gold on 6th December through AFM Records.
The band got together in Hanover as far back as 1999, the following year scooping up a Rock Hard Magazin' battle for Best Unsigned Song, for 'The Dragon's Lair' produced by Tommy Newton (Victory), following it with debut album Lord Of Earth And Heaven's Heir.
Four more albums, festival dates and several line-up changes later in In 2012, health issues caused singer Jioti Parcharidis to stand down with Brazilian vocalist Gus Monsanto joining the band and pleasing fans with the release of Thieves Of The Night.
After three years of creative activity, Monsanto (Vocals), Torsten Wolf and Volker Trost (Guitars),Dirk Liehm (Keyboards) ,Andre Hort (Bass) and Apostolos Zaios (Drums) returned with Newton again in control of production for Reign Of Gold.
Tracks featured on the album are: 'Imminence', 'Thunder', 'Reign Of Gold', 'Lucifer´s Waltz', 'Bullet Of Betrayal', 'Shining Light', 'Surrender', 'The Blacksmith', 'Martial Valor', 'Legion Of The Damned' and 'Victory'.
Following the release of Reign Of Gold expect a lot more activity on the live front from Human Fortress. "It is our big goal, to play more concerts and festivals," came the band statement on that score.