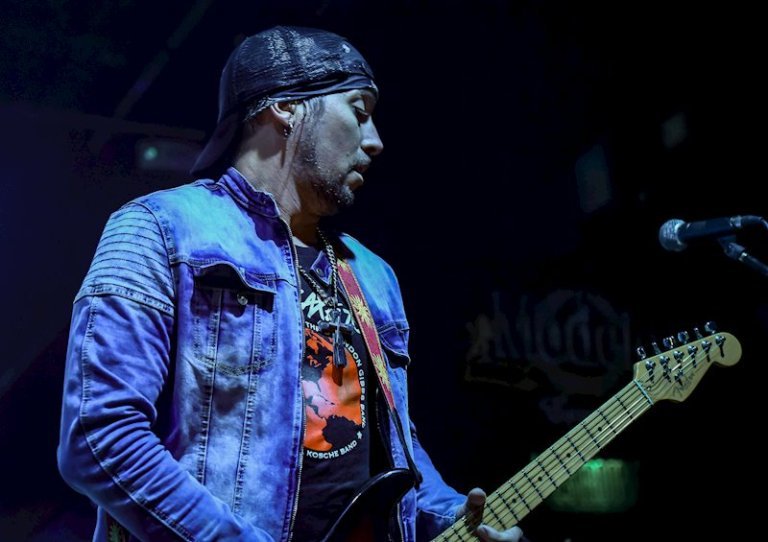 "'Rain Whiskey' is an anthem and a reminder for all hardworking people that you can't take it with you when it's your time to go, so take a break and treat yourself to a party… You deserve it!" said Brandon Gibbs, of his new single, out now on Golden Robot Records.
A guitar player with a soulful voice, Gibbs's work obscures genres, but in the past he was part of Cheap Thrill (featuring  members of the multi-platinum band Cinderella) for two years, and also Devil City Angels where he was joined by Rikki Rockett (Poison), Tracii Guns (L. A. Guns), and Eric Brittingham (Cinderella).
The first single taken from that latter band's debut album was 'All My People', with a version written and recorded by him and his twin brother used in the State Farm segment on the 2014 Monday Night Football Countdown, while his song, 'This Town', was picked up by the John Force Racing Team and was eventually used for ESPN's NHRA division for three consecutive seasons.
You can stream 'Rain Whiskey' by Brandon Gibbs clicking here.