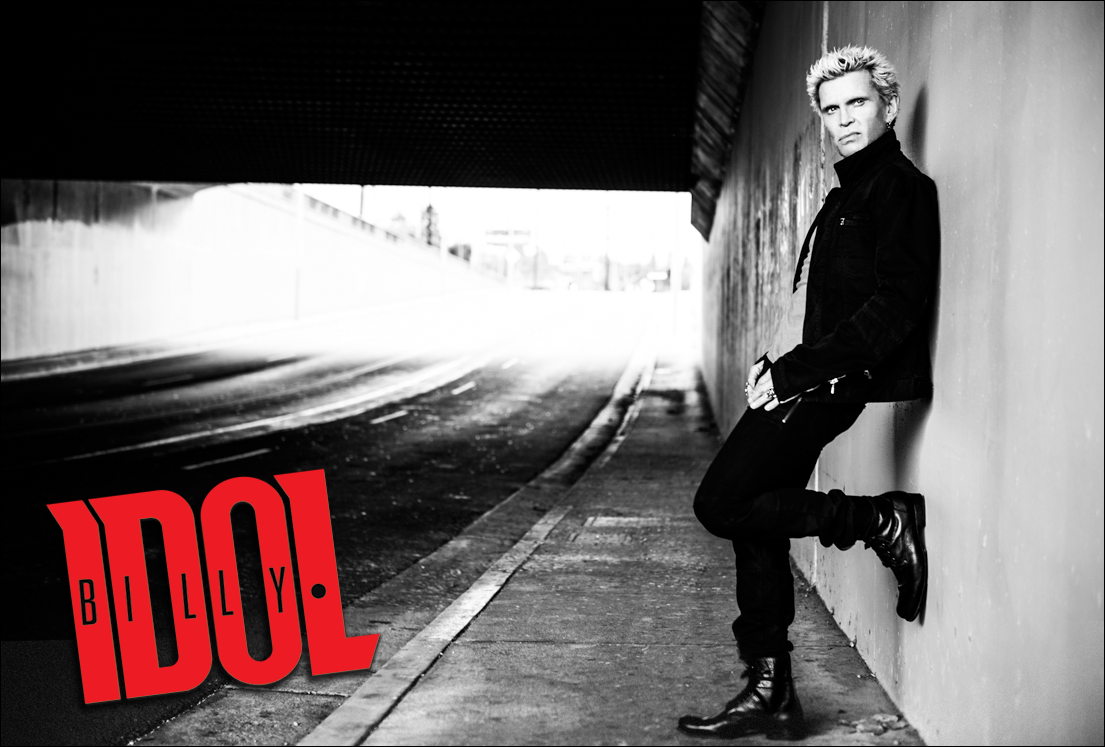 Billy Idol releases his new single 'Save Me Now', taken from his recent new album Kings & Queens of The Underground on 13th April. He has also announced new UK tour and European tours following the success of those held in the latter part of 2014.
Beginning with shows at the UK's Isle of Wight and Download Festivals, the tour also includes dates in Glasgow and Cork, and at various other European festivals.
'Save Me Now' was co-written by Billy Idol, Twin Shadow and Greg Kurstin, and produced by Greg Kurstin.  Greg Kurstin, who was nominated for Producer of The Year at the 2015 Grammy Awards, is known for his work with Beck, Pink, and Lily Allen, among others.  Twin Shadow releases his new album in May.
A live review in The Times stated of his last performance in the UK: "At the end of his sold-out show at Hammersmith, Billy Idol stood at the front of the stage.  With legs apart, naked torso rippling, eyes glaring and fists raised above his head. The biggest pop star to emerge from the English punk scene of the 1970s was back to mark his patch."
For all the latest Billy Idol tour dates, updates and information, visit BillyIdol.net
 Stream 'Save Me Now' from Kings & Queens Of The Underground on Spotify: Billy Idol – Save Me Now