Welsh Ragga-metal legends Skindred have just been confirmed to headline this year's Redfest, which takes place at Redhill, Surrey on the 25th and 26th of July. The band are headlining on the 25th July.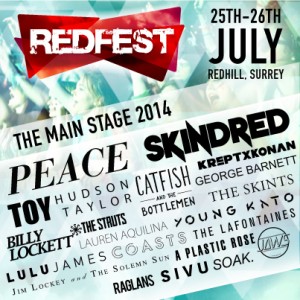 Festival organiser Matt Nichols explains: "Skindred are veritable festival veterans and famed for their intense live performances, we're more than delighted to welcome them to our festival and have absolutely no doubt that Friday night is going to go off."

Frontman Benji Webbe explains: "As ambassadors of British music Skindred are more than buzzed to be invited along to headline Red "Dred" fest.  All the boys in the band have enjoyed playing in Surrey and this is another chance for us to stamp down power in front of British music fans."
Redfest takes place over two days and three stages. Bands already announced for this year's festival include; The Blackout, Heart of a Coward, and The Dirty Youth to name a few.