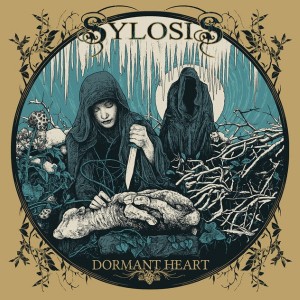 Beloved Reading metallers Sylosis have revealed their 4th studio album.
Dormant Heart is set for release January 12th via Nuclear Blast records. The album will be their first since the departure of drummer Rob Callard and will see the debut of his replacement, Ali Richardson who was been touring with the band since the beginning of this year.
Front man Josh Middleton commented:
"It's the most pissed-off, aggressive and intense album we've done, yet it still retains the epic, progressive and melodic side we're also known for. It's a very gloomy and atmospheric album. We've been through a lot as a band and individuals and we've made our darkest album to date."
SYLOSIS recently revealed the first track from their forthcoming album Dormant Heart, titled Mercy. Front man Josh has since recorded a tutorial of the track for us and that clip is now up on his YouTube channel where he hosts a variety of other guitar tutorials:
Watch the official video for 'Mercy' here:
Commenting on the track front man Josh states: "Mercy is the first single off the new album. It's got a pretty dark and heavy vibe to it but it's one of the most melodic tracks on the album at the same time. It's got a big slow, doomy outro with an octave pedal on the guitars so that's going to rumble some guts live.

For this video, we wanted to keep it dark and claustrophobic. It's got some of the artwork from the album and inlay illustrated as well which came together really well."
Dormant Heart is the band's fourth studio album and despite the name, it's not a peaceful album: It's about a powerful force unleashing anger against everyday injustice and a sleeping society that lets these things wash over them.