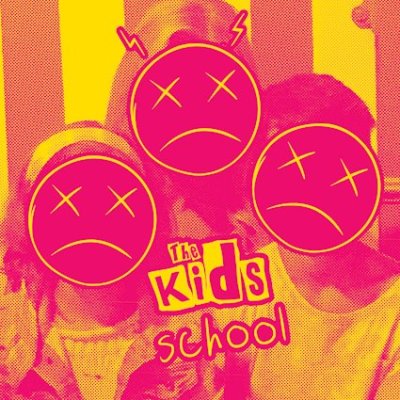 Remember being 16? When it was you against the world because, well, the world was against you? Being a kid today is harder than ever: Social and family pressures, the expectations of teachers and peers, the fallout from a selfie gone wrong…It's a jungle out there and only the young really understand. So enter teenage punks The Kids from Sydney, Australia, who've just released their debut single,'School'.
'School' rides on an incessant jittery bass line fit for a human pinball machine mosh-pit and features explicit lyrics shouted out in melodic frustration. The Kids deliver punk-fuelled teenage rage that's soaked in gob-spitting influences that range from The Dead Kennedys, Bad Brains and The Descendents, to Black Flag and The Sex Pistols.
That no one in the band is over 15 might mean some of their influences may have been first heard on similarly angry parents – or even grandparents – albums. The band themselves have been signed to Golden Robot Records and their debut album I Just Wanna Be Happy is due out in May.
Apparently the entire record has been written by their drummer, one Jagger Alexander, who's hardly a young layabout being in two other professional bands too (Moon and New Trends. On I Just Wanna Be Happy Alexander writes about girls, broken homes, school; a search for happiness; people and crap situations.  That they've already played the Whisky A Go-Go over in LA, as well supporting local and international bands nationally in Australia, could mean that on a personal level, at least, things are looking up for the Kids.
'School' by The Kids can be purchased by clicking here.