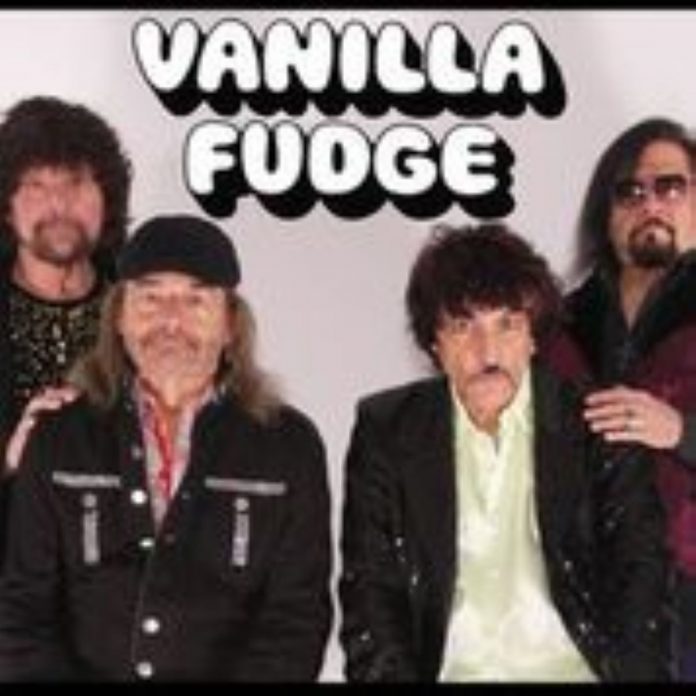 Vanilla Fudge  will be releasing a new studio album in 2021, The Supreme Vanilla Fudge, that will see them rework 10 songs from the legendary Motown group The Supremes – Their psychedelic heavy riffed version of 'You Keep Me Hangin' On' havingfound the rock band fame back in the late 60s and scored again with today's audience when featured in the recent Quentin Tarantino movie Once Upon A Time In Hollywood.
The Supreme Vanilla Fudge will feature all four original band members: Mark Stein (keyboards), Carmine Appice (drums), Vinnie Martel (guitar)and bass player Tim Bogert (who no longer tours but will appear on a few tracks on the record) along with touring bassist Pete Bremy.
However, before they get round to that, come 22nd September they will be releasing a remastered cover of Led Zeppelin's 'The Immigrant Song'.
"'Immigrant Song' by Led Zeppelin is one of the monster tracks of all time. How do you top that? Well, you can't but we decided to just have fun with it," said Mark Stein. "I came up with this 'On Green Dolphin Street' kinda chord progression as the intro on the synth with a heavy-duty brass sound that worked pretty well. The guys fell into it right quick and it rocks the house. Carmine did a great job with the drum track and Tim and Vince killed it. I did the vocals in Florida and sent it back to Carmine in Los Angeles and he mixed it. Hope you dig it."  
The original cover version appeared on Vanilla Fudge's 2007 Led Zeppelin tribute album Out Through the In Door, that also looks set for a re-release now the band has signed to Golden Robot Records. In the meantime you can pre-order 'The Immigrant Song'  here. 

Vanilla Fudge were one of the first American groups to infuse psychedelia into heavy rock sound to create "psychedelic symphonic rock" an eclectic genre that would, among its many offshoots, eventually morph into heavy metal – They proved a  major influence for bands like Deep Purple and Uriah Heep in their early days.

Although, at first, the band did not record original material, they were best known for their dramatic heavy, slowed-down arrangements of contemporary pop songs which they developed into works of epic proportion.

Originally, Vanilla Fudge was a blue-eyed soul cover band called The Pigeons, formed in New Jersey in 1965 and built a following by gigging extensively up and down the East Coast and earned extra money by providing freelance in-concert backing for hit-record girl groups. They renamed themselves in 1966 when Appice joined on drums. They originally split in 1970, but have reformed assorted times since and in 2017 celebrated their 50-Year Anniversary, still rocking the world as hard as ever.