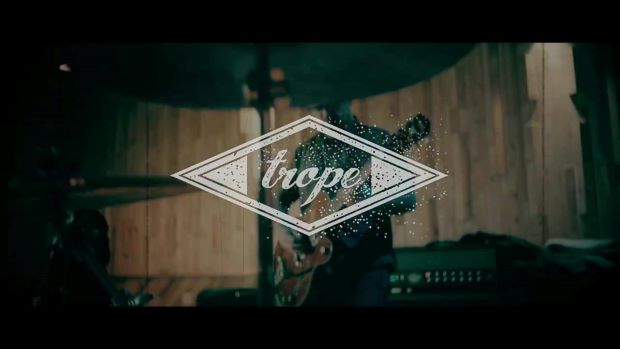 Hollywood based alternative prog/rock band Trope has brought out a cover of the Tears For Fears classic, 'Shout' as an independent release.
"The song 'Shout', to us, is a reaffirmation of value and strength of our ability to move past toxic situations and people towards the things that help elevate us emotionally and spiritually. I think it also lifts the curtain on how even when times are hard, we should never negate the value of human life. It gives a voice to people who deserve and want to be seen and heard," said the band.

Formed in 2016, the band has in recent times been working towards the release of their debut album Eleutheromania. The intent being to combine hypnotic rhythms with dark, progressive elements, with singer Diana Studenberg giving the band a range of delicate-to-angst vocals that cascade dramatically over the melodies. The album is being engineered by Mike Fraser (AC/DC, Aerosmith, Metallica), mixed by David Bottrill (Tool, Peter Gabriel) and mastered by Ted Jensen (Eagles, Dave Mathews Band, Pantera, AIC).
Regarding the cover version Studenberg explained, "Due to the song's pop sensibility and 4/4 beat, it didn't fit into the Trope realm at the time. But as things progressed and electronic instrumentation was replaced with organic instruments including bass, guitars and ebow, the tune took a darker turn and actually really worked for Trope."

The band were inspired by the poignant lyrics, particularly the universal message in the lines "Those one track minds, that took you for a working boy. Kiss them goodbye, you shouldn't have to jump for joy."
Studenberg confided, "How many of us have been in situations where we're mistreated and looked down on by people who just don't recognize our value? I believe, in life, we shouldn't have to placate or put on a clown face and do a fucking happy dance to appease people who behave toxically towards us and lack the foresight to really see who's in front of them.
"I see this whole song as a reaffirmation of value and strength and of our ability to move past these situations and people and towards the things that help elevate us emotionally and spiritually."
 
The visuals for 'Shout' were directed and filmed by Stewart Whelan and a film crew. Whelan's credits include cinematography on The Flash TV Show and Metallica's Some Kind of Monster.
Dramatic night-time city landscapes set the scene, intertwined with explosive performance footage, giving audiences an insight into the band's boundless energy.  Studenberg's most recent credit includes co-writing a song sung by Alessia Cara on the new Netflix feature The Willoughbys.
'Shout' is available on Spotify,  Apple/iTunes and on Soundcloud.
You can check out the video right here at RAMzine.
For more about Trope at RAMzine click here.