Wishbone Ash are to have a truly comprehensive deluxe 30 CD box set, The Vintage Years, loaded with rarities, memorabilia, a new interview and a lavish 156 page hardback book, released in April 2018, courtesy Madfish. A third of this new collection will feature previously unheard and unreleased material.
Authorised by all the original members of Wishbone Ash, bass player Martin Turner, guitarists Andy Powell, Ted Turner and his replacement Laurie Wisefield and drummer Steve Upton, the box set is strictly limited to 2,500 copies and will feature brand new cover artwork designed by Colin Elgie, the original designer behind the award-winning Live Dates sleeve artwork.  
Wishbone Ash: The Vintage Years includes all 16 studio albums released between 1970-1991, with each of them featuring bonus material including rare album out-takes, B-sides and 12 previously unreleased studio tracks. These are presented in mini-gatefold sleeves. Three of the 16 albums are currently out of print on CD (Nouveau Calls, Here to Hear and Strange Affair).
There are three original live albums (Live Dates, Live Dates Volume Two & Live in Tokyo) and eight previously unreleased live albums (across 11 discs) recorded between 1973 & 1980. Those are as follows:
Portsmouth Guildhall 1973 (2CD) from the Wishbone Four Live Dates tour.
Southampton University 1973 from the Wishbone Four Live Dates tour.
Edinburgh Usher Hall 1976 from the New England tour.
Marquee Club 1977 from the Front Page News tour.
Newcastle City Hall 1977 from the Front Page News tour.
Bournemouth Winter Gardens 1978 (2CDs) from the No Smoke Without Fire tour.
Guildford Civic Hall 1980 (2CDs) from the Just Testing tour.
Chelmsford Odeon 1980 from the Blowin' Free tour.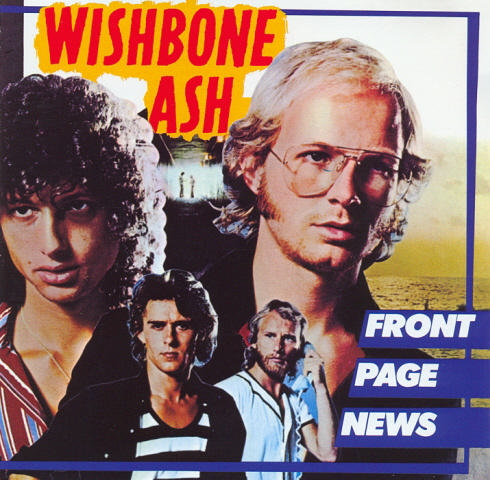 All of the music has been remastered from the original multi-track and ¼" tapes, sourced from Martin Turner and Andy Powell's personal collections, and from the Universal Music and Atlantic archives.
Talking about the release, Martin Turner said, "I looked after most of these tape recordings for decades, wondering when they would ever see the light of day and I am very glad that they will at last be available for everyone to hear. I wanted to mix the live performances myself, but being a busy chap and not famous for my speediness, we decided to give it all to the wonderful Pete Reynolds whom I believe has done a brilliant job of mixing and remastering a massive collection of work. It's almost like having one's whole musical life in one box. It certainly represents the most comprehensive Wishbone collection that I know of and I hope you enjoy it."
Andy Powell agreed with those comments saying, "It's truly amazing to look back at the musically fertile 70s and 80s and wonder at the sheer amount of incredible creative output from our band. We had great roots and a really strong blueprint for success. I feel blessed to have played my part in it all and I'm truly thankful that its set the course for my entire life and all the music that's followed, as the band continues to live on into the 21st century."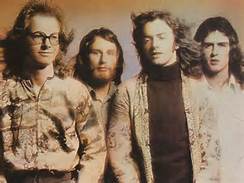 The aforementioned 156 page coffee table hardback book has been written by Classic Rock magazine's Dave Ling, and includes the following rare collector's memorabilia:
A 36 page poster book covering the early years through to Here to Hear.
Four reproductions of original posters for: Christmas at the Palace Dec 1973, Live Dates European Tour – Hamburg Musikhalle 1974, Europe 1975 tour, and Front Page News tour – Empire Pool Wembley 1977.
A facsimile of the promotional pack of the MCA debut album of Wishbone Ash.
A 7″ flexi disc for the single 'Blind Eye', the first of the 11 Japanese singles series.
Individually signed photos of each band member: Martin Turner, Andy Powell, Ted Turner, Steve Upton and Laurie Wisefield.
It is readily apparent that Wishbone Ash: The Vintage Years is both comprehensive and lovingly compiled. That it is also only going to be available as a limited edition box set ensures its collectability so it is advised that fans of this long-established and influential band put in their Christmas orders now.
Wishbone Ash: The Vintage Years be pre-ordered by clicking here.