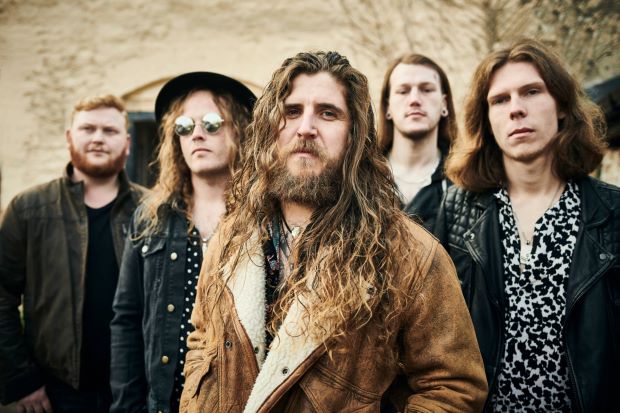 Bad Touch's UK tour in support of their new album Kiss The Sky, has been rescheduled to September and October this year. Piston will continue as special guests, plus there will be additional local supports. All tickets remain valid and refunds are available at the place of purchase.
The band commented:
"We're sorry to say that due to UK venues closing daily, and after much deliberation with promoters and booking agents we have concluded that the most responsible course of action is to postpone our upcoming UK tour with Piston.
"The good news is that our brilliant team has already managed to reschedule all our dates and we hope that you can make the shows once this bonkers time has passed. Please stay safe, look after each other and wash your hands."
The band has also added additional date at the Dundee Beat Generator on Sunday 27th September.
Aside from the rescheduled tour, there's another ray of sunshine in that the band has released a video to go with their new single, 'Strut'… Imagine Humble Pie rocking out on Zeppelin's 'Custard Pie' with added gospel one minute, making out with Jackson 5 harmonies the next!
Check it out for yourselves as we debut the official video for 'Strut' here at RAMzine.
For previous Bad Touch news and interviews at RAMzine click here.