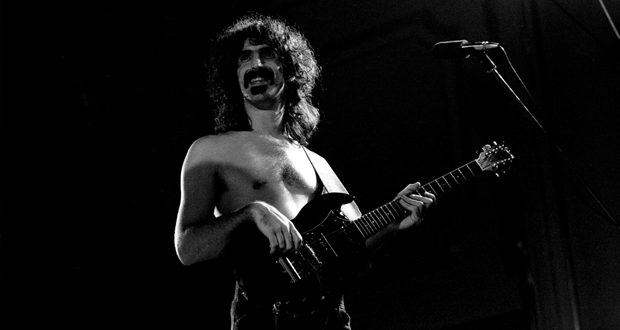 In 2012, when the rights to Frank Zappa's masters reverted back to Zappa Records and the Zappa Family Trust – headed by Zappa's widow Gail Zappa – the family made his entire recorded catalog available on iTunes for the first time and began remastering the albums for reissue on vinyl. Presented with proper care and attention to detail, the releases honor the iconic legacy of the Composer, Guitarist, Bandleader, Filmmaker and Irrepressible Wit.
Zappa was posthumously inducted into the Rock and Roll Hall of Fame in 1995 and received the GRAMMY® Lifetime Achievement
Frank Zappa was an iconic musician, if you haven't yet been educated with his music, you should defiantly check this out.
The Zappa Family Trust are releaseing new remastered material from Frank Zappa, for the 40th Anniversary Edition of Frank Zappa's Apostrophe (') on audiophile quality 180-gram vinyl. Cut directly from the original quarter-inch stereo analog master tapes, the special edition of the iconic 1974 album will be released on 20th October 2014.
Apostrophe (') was Zappa's highest-charting album, peaking at No. 10 on the Billboard 200 BACK IN…
This edition will feature 'Don't Eat The Yellow Snow' and 'Cosmik Debris' among its original nine tracks,
The Gold-certified album has been remastered for vinyl by Chris Bellman at Bernie Grundman Mastering and manufactured for the world at Pallas Group in Germany.
The 40th Anniversary Edition of Apostrophe (') continues the Zappa Family Trust's ongoing commitment to the restoration of Frank Zappa's albums on audiophile quality vinyl. Joe Travers, Vaultmaster, Zappa Archives, is working on the new LP releases with Bellman.