Saint Sapphire have signed a record deal with hybrid record label Ghost Music — a partnership between Sony Music's Orchard distribution network and US-based sports fitness brand Ghost Wellness. The Irish News reports that one of the benefits of this deal is that the band will be advertised on the side of water bottles. Fans will be able to follow a QR code to the band's Spotify profile. However, even more exciting is that as part of the deal, the Belfast-based band will have the opportunity to work with a rock industry icon for their first album. Super producer Glen Kolotkin will be at the helm for Saint Sapphire's debut release.
Mixing for the Greats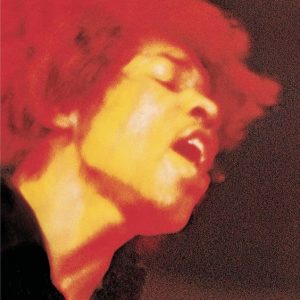 Kolotkin has worked with many top bands in the music industry, having engineered on the Rolling Stones' Satanic Majesties album and produced Journey's first three albums. But it was his work on Electric Ladyland, the third and final album of the Jimi Hendrix Experience that catapulted Kolotkin into music's elite. He engineered on the double album, which became the singer's most commercially successful release, having peaked at number 6 in the UK charts and topping the US charts for two weeks. It has appeared on many best of lists, notably the Rolling Stone's acclaimed 500 Greatest Albums of All Time.
The album's influence can still be felt today nearly half a century since Hendrix's passing. The cover features the psychedelic imagery that was so closely associated with the Hendrix catalogue. Indeed it is this imagery that continues to be used to promote the singer across all types of media platforms. Lottoland has a number of slots based on iconic rock pioneers including a dedicated Hendrix game that uses psychedelic imagery closely associated with the music legend and his albums. It is this digital relevance that has ensured that Hendrix continues to be a celebrated rock icon and find new audiences. Kolotkin's work on his final album was a big part of his enduring legacy, and why documentaries, like Jimi Hendrix Guitar Hero, continue to be made about the star. In fact Saint Sapphire are following in Hendrix's footsteps by spreading their digital platform through the QR codes and Spotify. Like Hendrix, their digital presence will help them find a wider audience.
Saint Sapphire: Aiming for the Big Time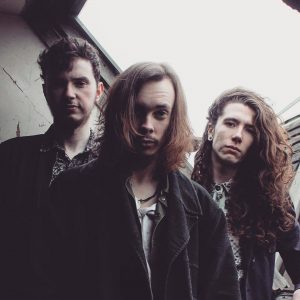 Saint Sapphire are an indie-rock/punk band formed in Northern Ireland. They are comprised of original founder, frontman, guitarist, and primary songwriter Sam Morgan; drummer Adam Walker, and lead guitarist Danny Martin. They have been building up their fanbase since 2016, and are now recognised as one of Northern Ireland's most promising, up and coming bands. In a 2018 interview, Saint Sapphire hinted that they were working on a studio album. With their partnership with Kolotkin, this album could be what finally catapults them onto the big stage.
If Kolotkin's work with legends such as Hendrix is anything to go by, they could well be on their way to becoming rock icons recognised across the globe.