It's not often I get over excited about a festival which declares itself alcohol free. In fact it would have to be something pretty special to get me there in the first place. And Butserfest is.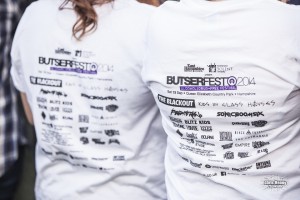 Butserfest is now in its eighth year; after local young people told the council there wasn't enough to do in the area. Growing year on year Butserfest is now up to three stages, which have previously seen the likes of Max Raptor, Deaf Havana, Bury Tomorrow, Lower Than Atlantis, Mallory Knox, and even Elliott Minor back in 2007 (if you remember who they were).
Just when you thought festy season was over, Butserfest kicks in, promising the biggest and best line up we've seen so far, and man did it deliver. Cramming a massive 40 bands into the day plus acoustic sets, meet and greets, and a ton of activities outside of the music such as 'Human Demolition', there was something for anyone and everyone.
To kick off the day Bourne took to the main stage followed by Create To Inspire. Both bands brought the kind of energy you need to kick start a festival and really get people interested. Create To Inspire's singer, Sean Midson spent a week's worth of calories on and off stage, treating his arena more like an assault course than a stage, and getting the best out of the CTI crowd. Despite a good few technical difficulties the boys pulled off a real crowd pleaser.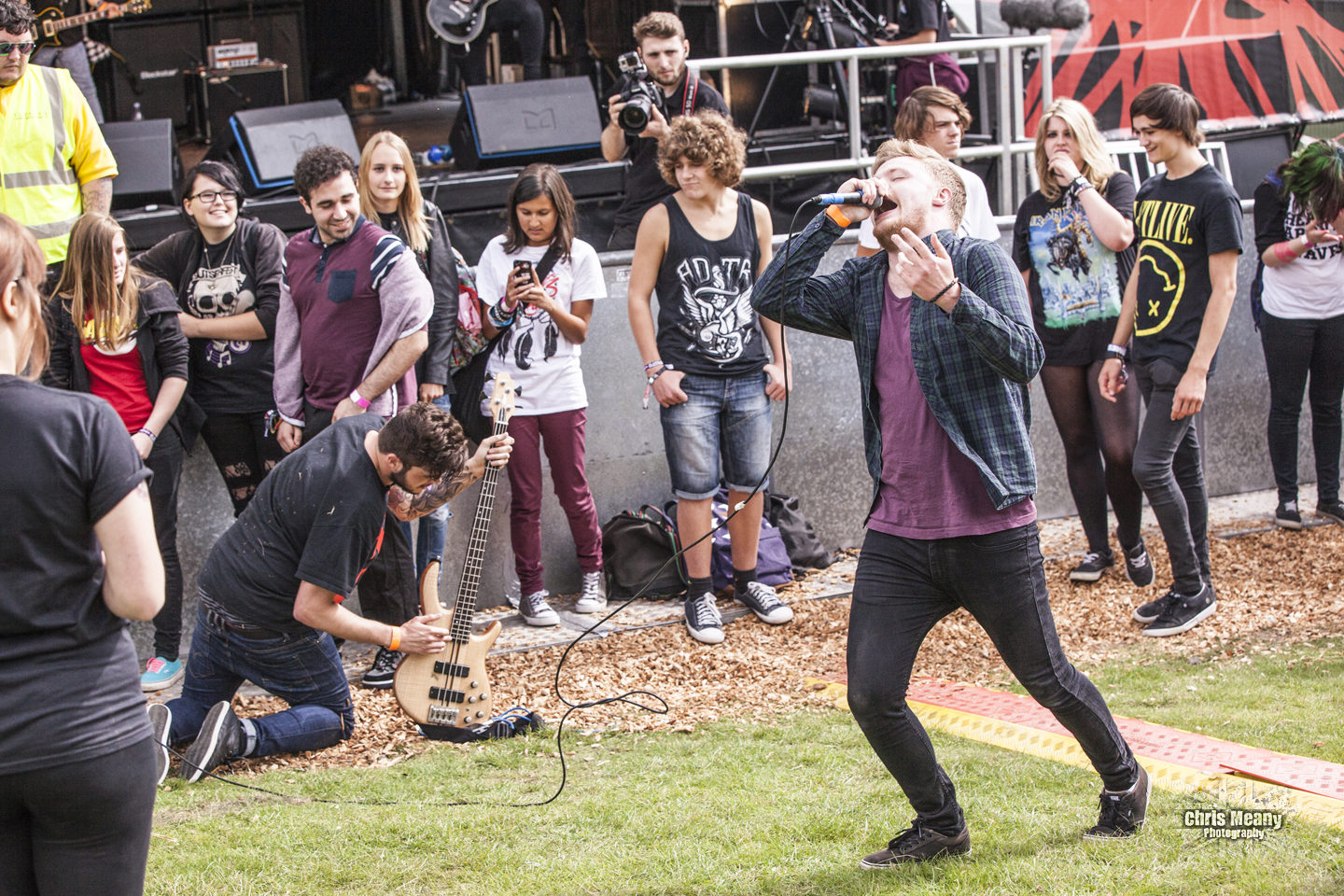 The Butserfest crowd in total was not huge, but I pity those who didn't make it. This year's Butserfest, my first attendance, brought a huge range of music and a site this size means you can move between stages with ease and usually in under less than a minute. There is little danger of missing anything here. Unable to decide between Baby Godzilla and Eagle & Weeks I managed to slow trot between stages within about 45 seconds giving the option of potentially seeing way more music than at a larger show.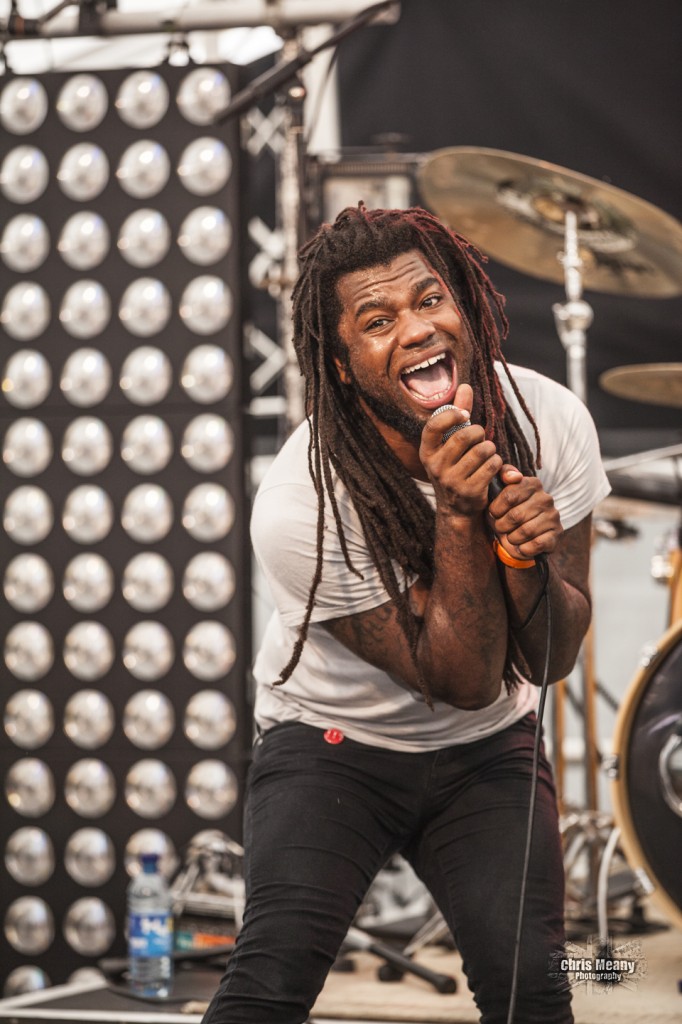 Moving through the day The Hype Theory played a great set but may have missed out on some traffic due to a clash with Emp!re who played that Alt stage and drew a good crowd. Emp!re were shortly followed by an energetic set by Our Hollow Our Home, yet another Butserfest band who never fail to please.
The highlight of the introducing stage for me had to be Eagle and Weeks, who we interviewed prior to going on. These cheeky local boys spent a fair amount of time before the gig, and even during the gig, coercing passers by and anyone who would listen to come see their set. And those who did were not disappointed. I would rave about them here but the interview will show you what they are about. A talented and enigmatic pair, these boys are destined for great things, watch this space!
Feed The Rhino drew in the biggest crowd of the day so far, with Lee and the boys getting the crowd involved, and even hugging a small girl while they both sat on the shoulders of others, I'm guessing Lee was not on his Dad's shoulders like the girl was! The sheer raw energy of the set was perfect to open the headliners, leaving the crowd rocked out and wanting more.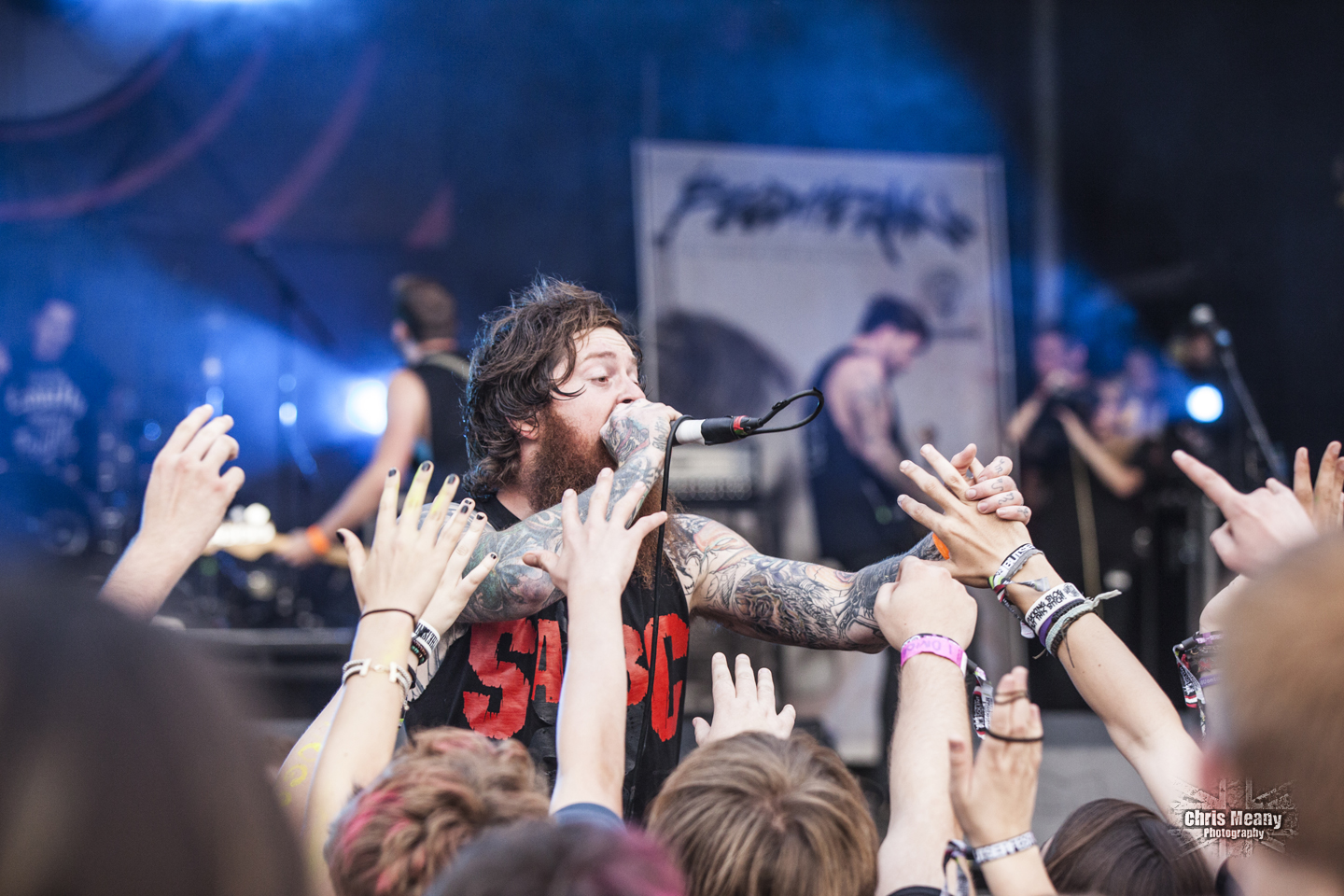 To close the main stage Butserfest saw gigs from The Kids in Glass Houses and The Blackout both doing what they do best, and with Kids about to commence their Farewell Tour, it was an enigmatic show.
The acoustic stage was a great place to be during the afternoon for the lucky few, showcasing the other side of the vocal talents we have seen throughout the day. I was lucky enough to catch a small part of The Hype Theory, Emp!re, and I Divide. I have to say while the stage action has been immense today, there's nothing quite like seeing these guys raw, and the depth of their performing capabilities. The Hype Theory's Katie gave us a sweet serenade which had the audience totally immersed. Emp!re's Joe Green had other artists stopping conversation midway specifically to listen, and I Divide delivered a stunning acoustic set showcasing the true talents of the boy's instrumental and vocal abilities.
The organisers did a fantastic job as always, with so much on offer and a great range of performances for the plethora of bands. I didn't hear a bad word about any of the bands I missed, and some great reviews from festival goers and performers alike. Roll on Butserfest 2015, you more than make up for the lack of booze!