Another fantastic and historical year of Download Festival has sadly been and gone. It's a bit like the rock and metal Christmas in a way. Think of this week as being a 7-day boxing day. For once we had very minimal rain (not great for goths and gingers like me!) but bringing an extra sheen to the weekend – plus stages stacked full of bands from past, present and future. Not just this but loads of festivities including the usual fairground rides, comedians, entertainers and returning are the slam-tastic stars of WWE NXT.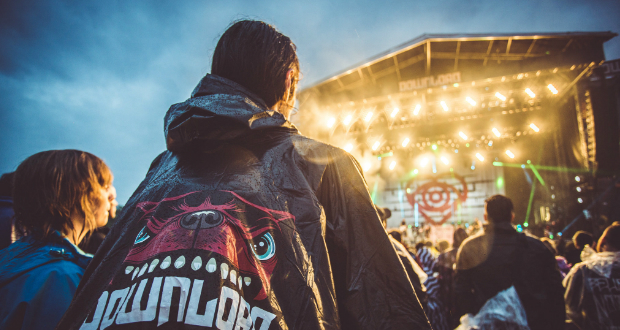 Friday
The clouds clear in the afternoon for the gathering of battle-jackets and wellies that is the first day of DL17. Greeting the early birds (well in the afternoon at least) are goth-rockers Motionless In White who put on a great performance showcasing material from their new album Graveyard Shift including the first live performance of 'Necessary Evil', according to Chris Motionless, it's because they wanted to make of lighting and pyro. With a performance this good – you don't need frills!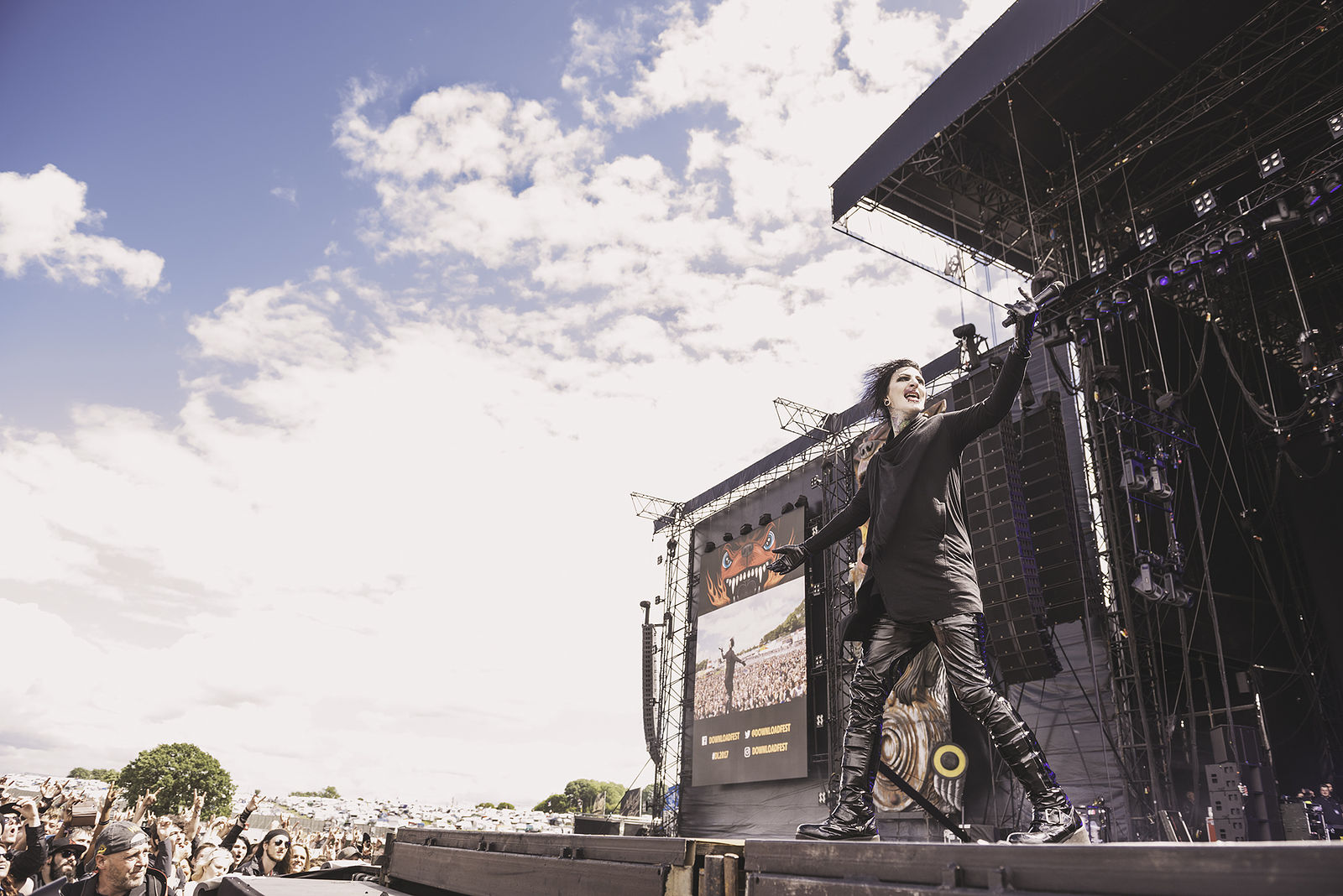 Hopping over to the Zippo Encore stage is Raven Age, who are one of the first bands this weekend to acknowledge the attacks in London and Manchester. With security checks extra efficient this year every performance is another win for live music and the people who love it. Back on the main stage (now known as the 'Lemmy' stage) bombastic Swedish icons Sabaton blow the rest of their pyro budget on this show and installing a tank on-stage for their drum kit. Is this their last Download appearance? I don't think anyone but Sabaton knows this.
Five Finger Death Punch draw in a huge crowd for, what we now know was one of Ivan's last shows. As usual, FFDP give the audience what they want and understand the weight of playing Download by teasing Ozzy's 'Crazy Train' and Deep Purple's 'Smoke On The Water' before their live favourite 'Bad Company'.  Over to the Avalanche Stage where we get the darlings of the punk-pop scene State Champs who really should be on a bigger stage judging by the size of this audience.  Their sing-a-longs and hoards of fans in their merch are testament to this.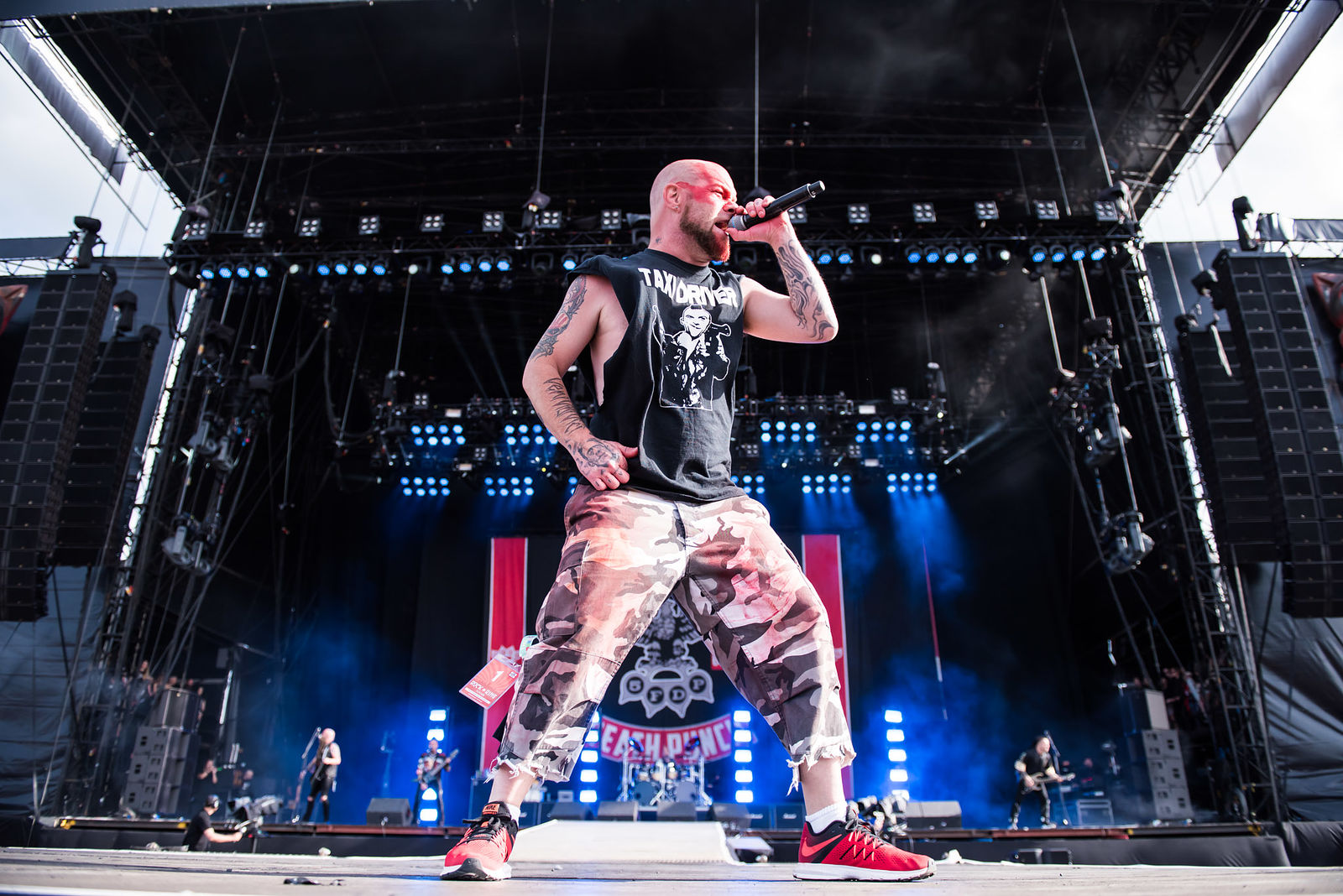 In their first-ever UK performance, super-group Prophets Of Rage make their former band mate Chris Cornell proud with an instrumental version of Audioslave's 'Like A Stone'. Keeping in mind this is the day after the election, vocalist Chuck D voices everyone's thoughts by mentioning Mrs May before 'Take The Power Back'. Another band making their Download debut are punk-pop veterans Good Charlotte. Vocalist Joel Madden describes the gig as "The best first date [he] has ever had" and seeing as we are his 'date' -I'd agree. GC deliver all the hits and more. Go back 4 years and you can count on half a hand the amount of punk-pop bands, now there are just as many as the hard rock/metal bands, if not more!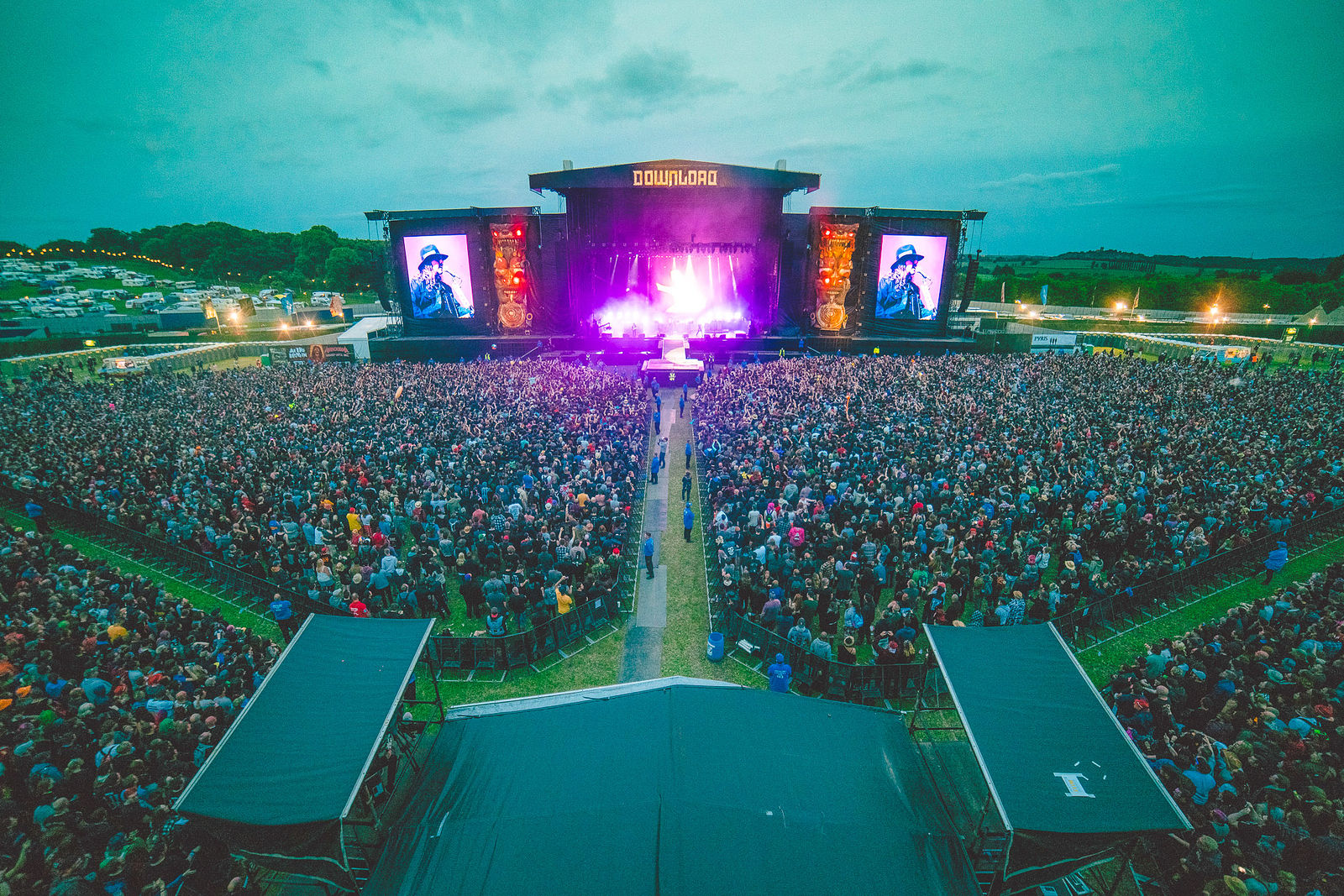 Headlining the main stage for Friday are avant-garde Armenians System Of A Down. Making their live return, 11 years after their last album release. Does this mean we might be getting a new album? The answer isn't a definite no…although no new material is showcased here. A good thing for pure fans of SOAD. Since they have been around for such a long time, albums tracks such as 'Psycho' and 'Violent Pornography' are just as iconic as their singles. Of course everyone erupts for tracks from 'Toxicity' being their most successful release to date. Although this set is packed with great tracks – this is a very minimalist gig. Considering they are the first headliners of the weekend, there is no chit-chat, pyro, or elaborate costumes. With a resume as good as SOAD – I don't think it is need either.
Saturday
Today it's up to Irish metallers Dead Label to wake up the campers at 11am. They certainly have a raw, heavier edge to them. Playing in the Dogtooth stage/ tent makes me feel I have been transported to Bloodstock. Over on the Zippo stage are blues-rockers Tax The Heat who also seem 'a little bit different' for Download. Frontman Alex Veale even asks "Who's hungover?" before realising he is too! One for the dads.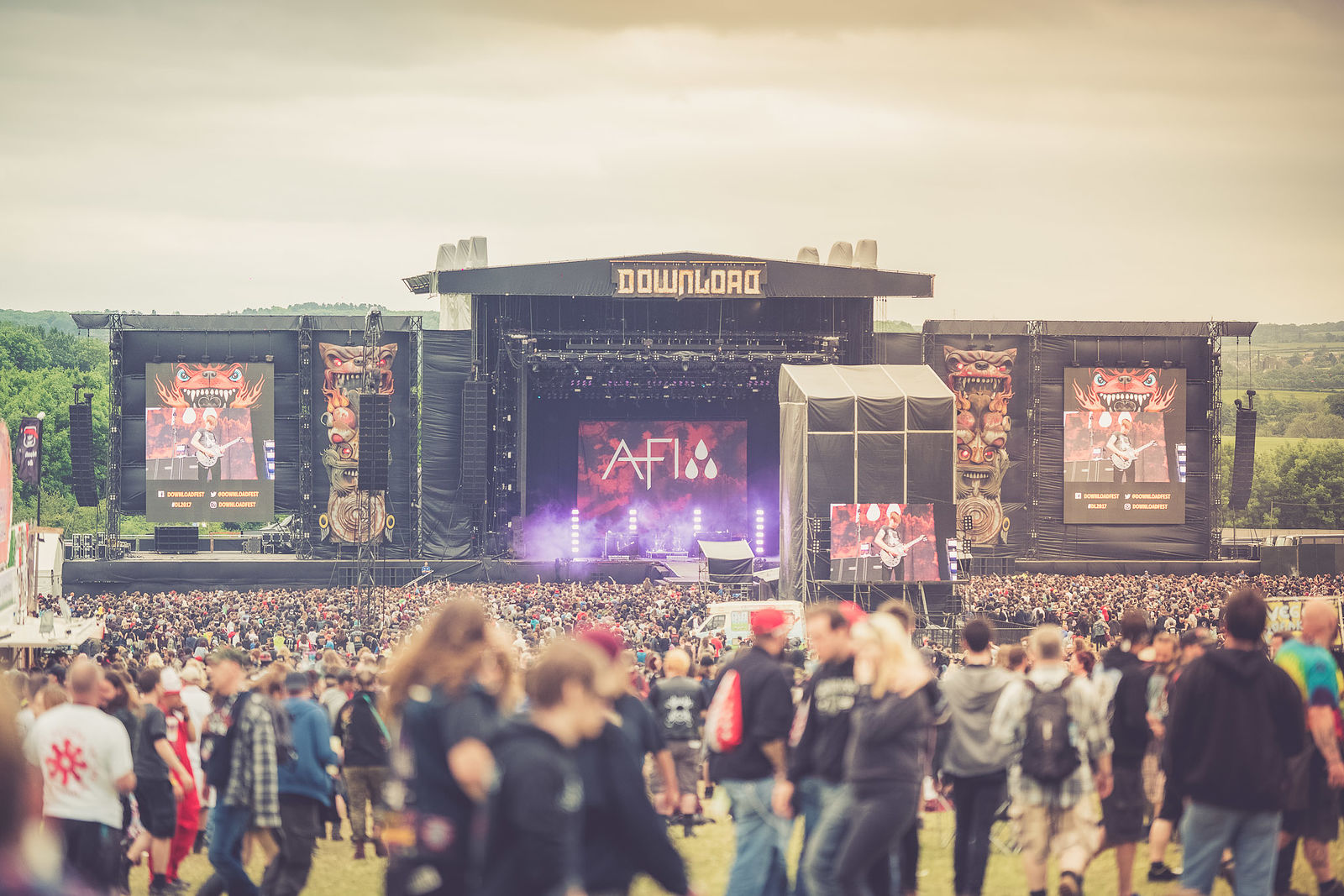 Over on the main stage are Southampton's Creeper who proudly fly the 'new grave' flag on the main stage. Frontman, Will Gould, tells us he went to Download , with his mum,when he was 13 and saw Slayer, Tool and Ozzy. Surely a big influence on today's performance. Although they have already made the main stage: These guys and girls have a bright future ahead. Alestorm come out to a crazy rave track on the Zippo stage, the crowds pour in and the band seem to think it's rainy for some reason. Couldn't be further from the truth. Back on the main stage goth-punk legends AFI perform under a dark cloud. Frontman Davey Havok is sporting a more 'mature' look, and he could show the likes of Will Gould and Chris Motionless a thing or two. Havok's voice doesn't seem to have changed in almost 30 years, yet they are still to be discovered by some rock fans.
With a backdrop and drum kit depicting the artwork for Good Apollo, I'm Burning Star IV (Volume 1) (try saying that after a few pints of Dogtooth ale) it's clear Coheed and Cambria are celebrating the anniversary of these albums. Wasting no time the New York prog-rockers belt out 'Welcome Home'. Great idea on paper but there's still a couple of duds on those albums.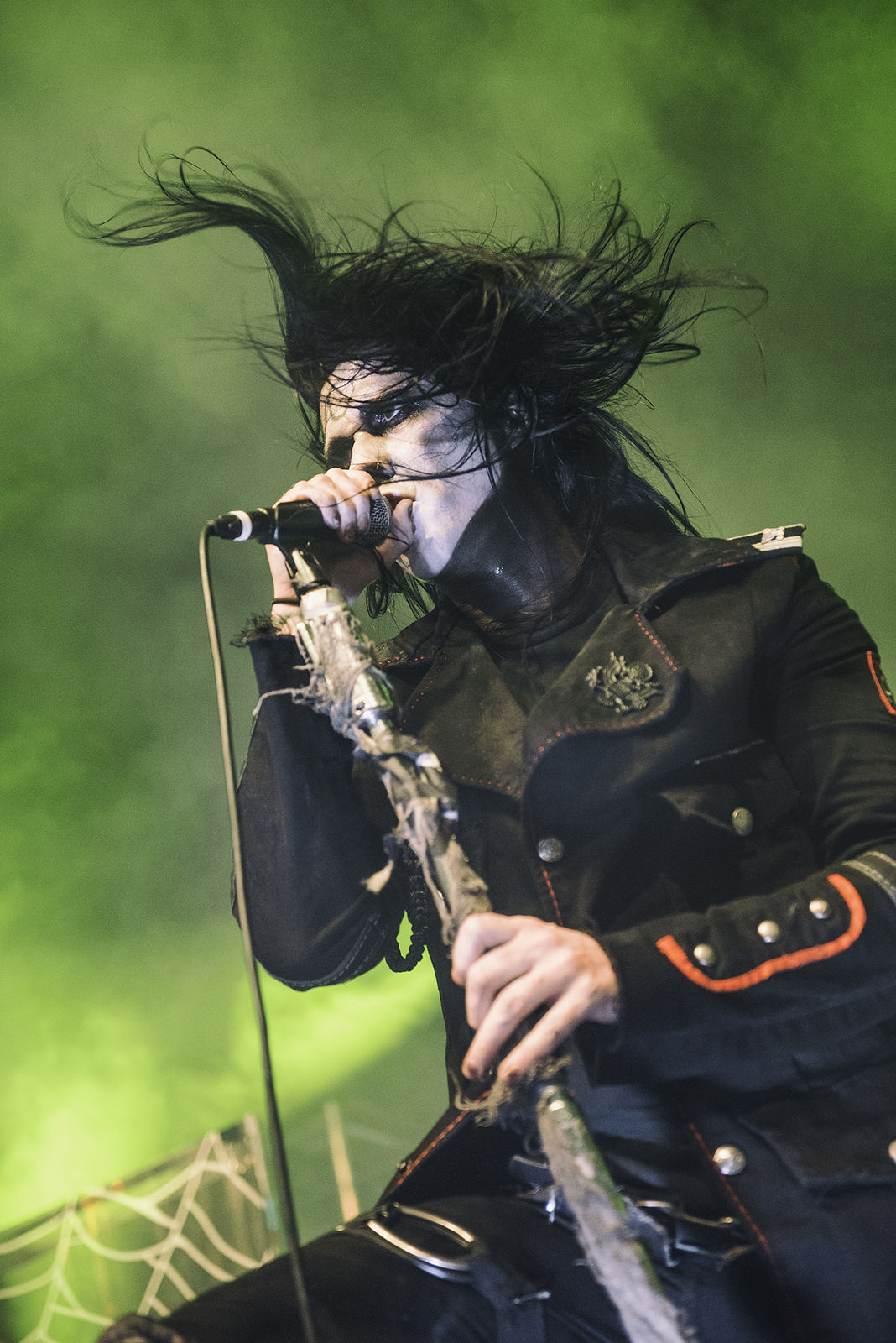 Hop over to a filled out Dogtooth tent and Wednesday 13 is headlining a stage way to small for this set. Playing tracks from his new album Condolences and his classics, joined by the fiery ladies of Pyrohex, the over spill of fans could have filled another tent. Maybe this should have been on the Zippo stage before one Rob Zombie. Speaking of which he is headlining said stage. This is a great show from a fantastic performer. Of course he is joined by Manson's former band mates John 5 and Ginger Fish as well as Alice Cooper's former colleague Piggy D. At this point I feel Saturday has been a big day for 'horror rock'. Zombie provides everything from b-movie footage, crowd surfing alien dolls, and hot hot fire!
Zombie out-did himself after his slightly naff headline set at Bloodstock in 2015. And also provided an alternative to the main stage headliners Biffy Clyro. The Scottish rockers prove to anyone who will listen they are worthy of this slot. With plenty of pyro and stage presence plus classics like 'Bubbles', 'Mountains', and 'Living Is a Problem Because Everything Dies' (plus a bonus 'Walk This Way' reference). Either way, both headliners provided what was asked of such a monumental task. Hats off to Biffy though, who a lot said they weren't worthy of headlining such a festival.
Sunday
In the analogy of this being a rock and metal Christmas, Sunday would be after the present unwrapping, and after the turkey dinner. Our bellies are full, but we still have room for pudding. Our last main-stage opener is Fozzy, lead by "The Best in the World at What He Does" Chris Jericho. Maybe in a WWE ring but you're in the company of Steve Tyler, Myles Kennedy, Michael Starr,etc. today. Bon Jovi-esque you may be but not the best Mr Y2J. Great set for long term fans of Fozzy and his work in the ring – which I'm sure there will be a lot considering there is a full WWE NXT tent each day.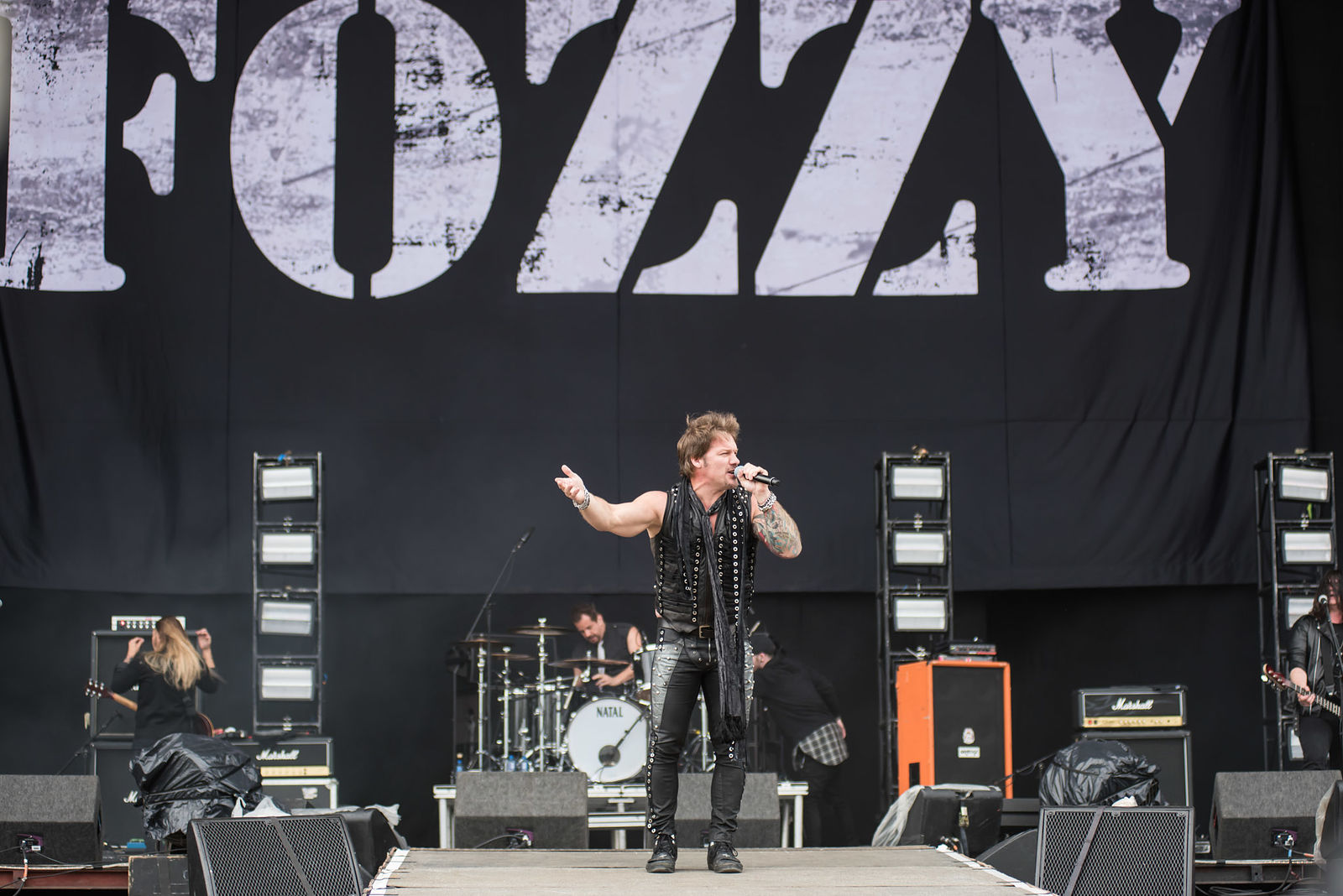 Run over to the Zippo stage where there is a bevvy of experienced rock stars in the form of Dead Daisies. These boys have been in the business long enough to know not to waste any time and start with their latest single 'Make It Louder'. Bassist Marco Mendoza again acknowledges the attacks in Manchester and London. Something that echoes across the site with thorough security and assured safety. I take this chance to thank the security staff, they did a great job.
Love Zombies play what must be their biggest show to date. Giving off a 70s rockabilly-punk-fusion feel, this is totally different for Download. Although a great intro to the band – it's clear they aren't ready for anything bigger just yet. Jump over to the main-stage and DL favourites Airbourne are rocking up the place – big style! Front-man Ryan O'Keefe tell us he didn't recognise the place without the rain. Thankfully they brought the weather from Australia. An AC/DC sound-alike they may be, but they are an awesome band both in showmanship and sound. Finally they dedicate 'Breakin' Outta Hell' to anyone who hates the government.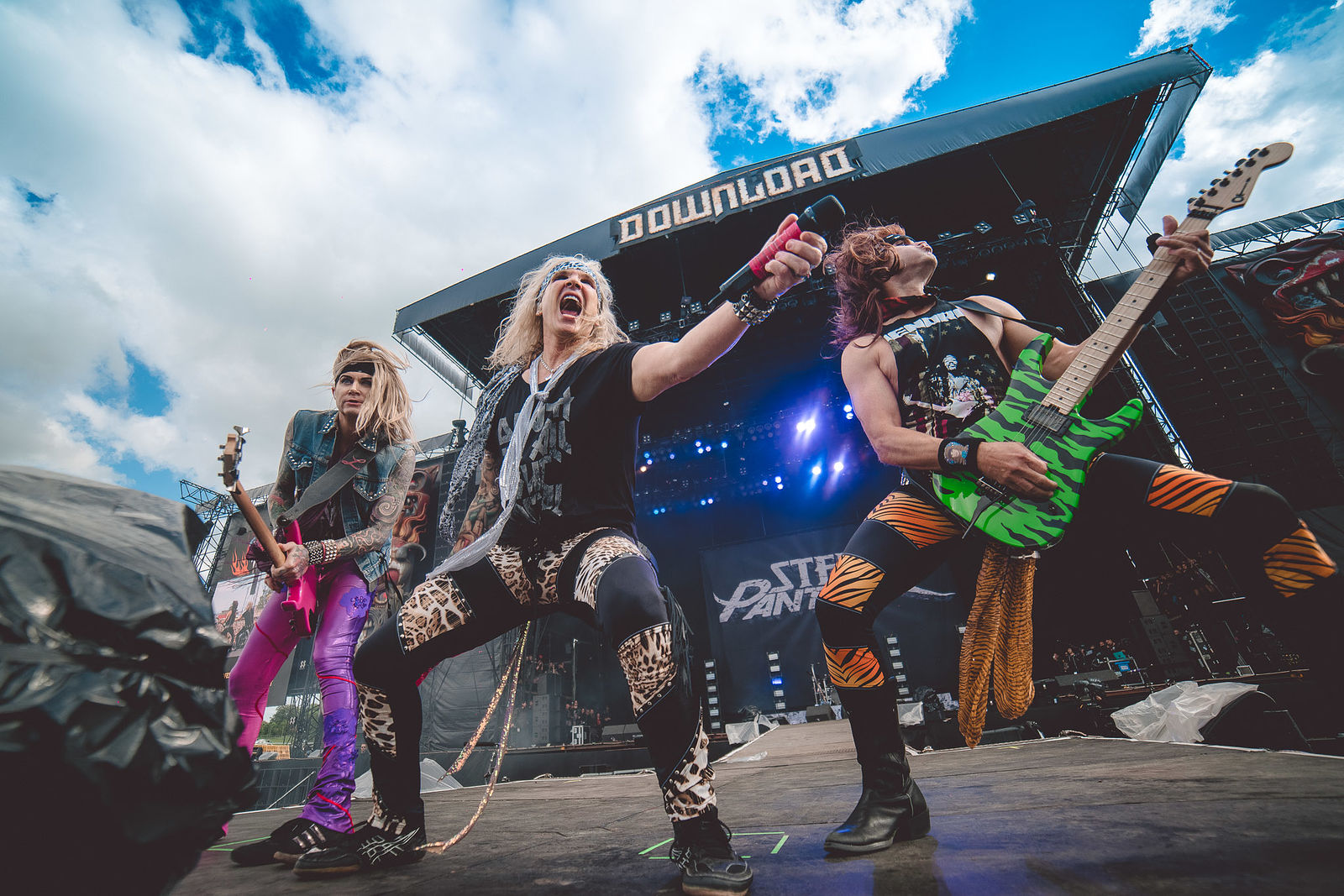 The sun is still shining while the day is slowly coming to a close. Luckily the Sunset Strip's finest Steel Panther to help us enjoy our short English summer. As you can imagine the men in spandex bring their a-game starting with their unofficial theme tune 'Eyes Of a Panther'. As you would expect from a tongue-in-cheek hair-metal band there is a ton of 'crowd banter' (which is actually funny) between their epic 11-track set. Highlight of the show being '17 Girls In A Row' featuring 'Every girl at Download' well…enough to fill the stage. Security are losing their hair over this, yet it's worth it for the spectacle.
How do you follow that? Alter Bridge have the answer! With Myles Kennedy's golden voice and Mark Tremonti's epic playing this can't fail. Celebrating the success of their modern classic 'The Last Hero',this is like a master-class in how to perform as a contemporary rock band. Kennedy announces their orchestral shows, which really makes sense with a band as epic as this. This set is easily a crowd-pleaser. 'Blackbird' followed by 'Metalingus' followed by a guitar solo duel between Myles and Mark – Surely it can't get better than this?
Can it? Try and ask head-liners Aerosmith about that. Is this their last UK performance? Will there be any guests? Who cares, at the end of the day? This is AERO-FREAKIN'-SMITH! Do I need to say more? As expected, this is packed out by sing-along hits complimented by the un-matchable showmanship of Steve Tyler, Joe Perry, and co.  The only complaints are: 1)This is clearly one of many tour dates by the Boston legends. The video graphics are really jarring along with the lack of personal touches. 2) This was hailed as Aerosmith's last UK performance …it so clearly wasn't. Other than this, it was the perfect way to close the festival.
So there you have it. Another Download done and in the bag. A great year for the festival, despite the unexpected obstacles. Onwards and upwards to Bloodstock. Check out the full review in the next issue of RAMzine. In the meantime, keep checking back for  more interviews from Download and news on next year's festival.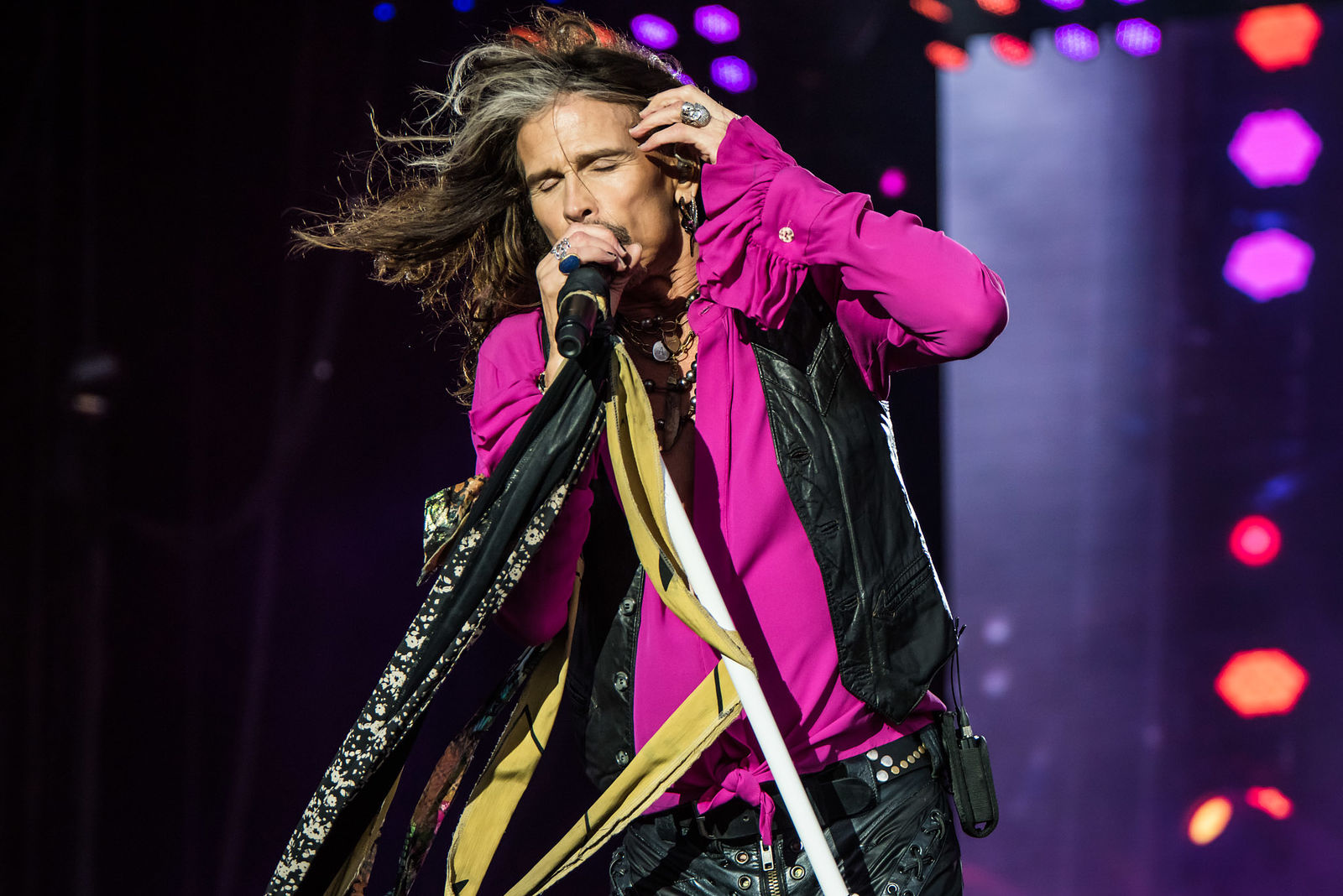 All photos courtesy of Download Festival, unless stated otherwise.