Hard Rock Hell (HRH) VII now in its seventh year is a festival filled with classic rock and metal bands. Each year the festival is themed differently, this year being 'Cirque Du Rock'. We arrived on the Thursday night and were welcomed by the crazy antics of Area 51. They provided a stage show called 'Caravan of Lost Souls' that saw circus freaks breathing fire, metal grinding and even a woman put a nail up her nose. Many Hard Rock Hell punters were this year dressed in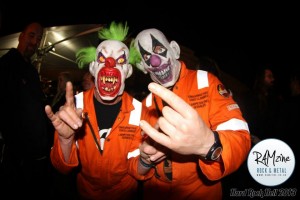 circus attire (one of our favourites were the scary clowns pictured on the right). For more pictures from Hard Rock Hell please visit us on Facebook.
We chilled out with some whisky listening to the classic sounds of Bernie Torme. Bernie is admittedly influenced by Jimi hendrix, Jeff Beck, and Gary Moore – he really set the tone for a rocking weekend. Her started his set with 'Wild West' a track taken from his '96 album 'Electric Gypsies'.
The first band we managed to catch on the Friday was heavy girl rock band Crucified Barbera who that night played their last gig of the year. They treated us to a cover of Motorheads 'Born to Raise Hell'. These girls can play and they play well! If you want to hear some pure Rock and Roll talent check out their latest album 'The Midnight Chase'.
Enuff Z Nuff were one of the most entertaining bands of the day, half way through their set during track 'Baby Loves You' they did a medley of songs including covers of '500 Miles', 'Summer of 69′, 'Don't Stop Believing', and 'Call Me Maybe'. I certainly would not have guessed that I would have heard anything by Miley Cyrus at this year's HRH, but to top of their melody Enff Z Nuff went there and played her latest single 'Wrecking Ball'. If your looking for pure 80's fun tracks, then Enuff Z Nuff are the band for you!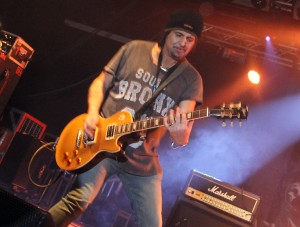 Motorhead's Phil Cambell played with his very own band. A band that did however just play covers. We are not complaining though, he provided a fantastic well performed set. After all which Rock and Roll crowd doesn't like classic covers? He opened with 'Children of The Grave' by Black Sabbath, and went on to play covers of Ted Nugent, Tina Turner, The Rolling Stones, and Led Zeppelin. The band played Motorhead tracks 'Dog-Face Boy', 'Born To Raise Hell' and 'Orgasmatron', 'Over The top', 'Killed by Death' and the absolute classic 'Ace of Spades". These are the tracks that certainly got the most excitement from both the band and fans.
Black Star Riders – the reformed Thin Lizzy. They played mostly Thin Lizzy tracks, and some new tracks from Black Star Riders. After the encore the band appeared back on the stage, to the pure thrill of the crowd to play Lizzy classic 'Whiskey in the Jar'. The end of their set saw them come on stage with Phil Campbell to play Bob Seger cover 'Rosalie'.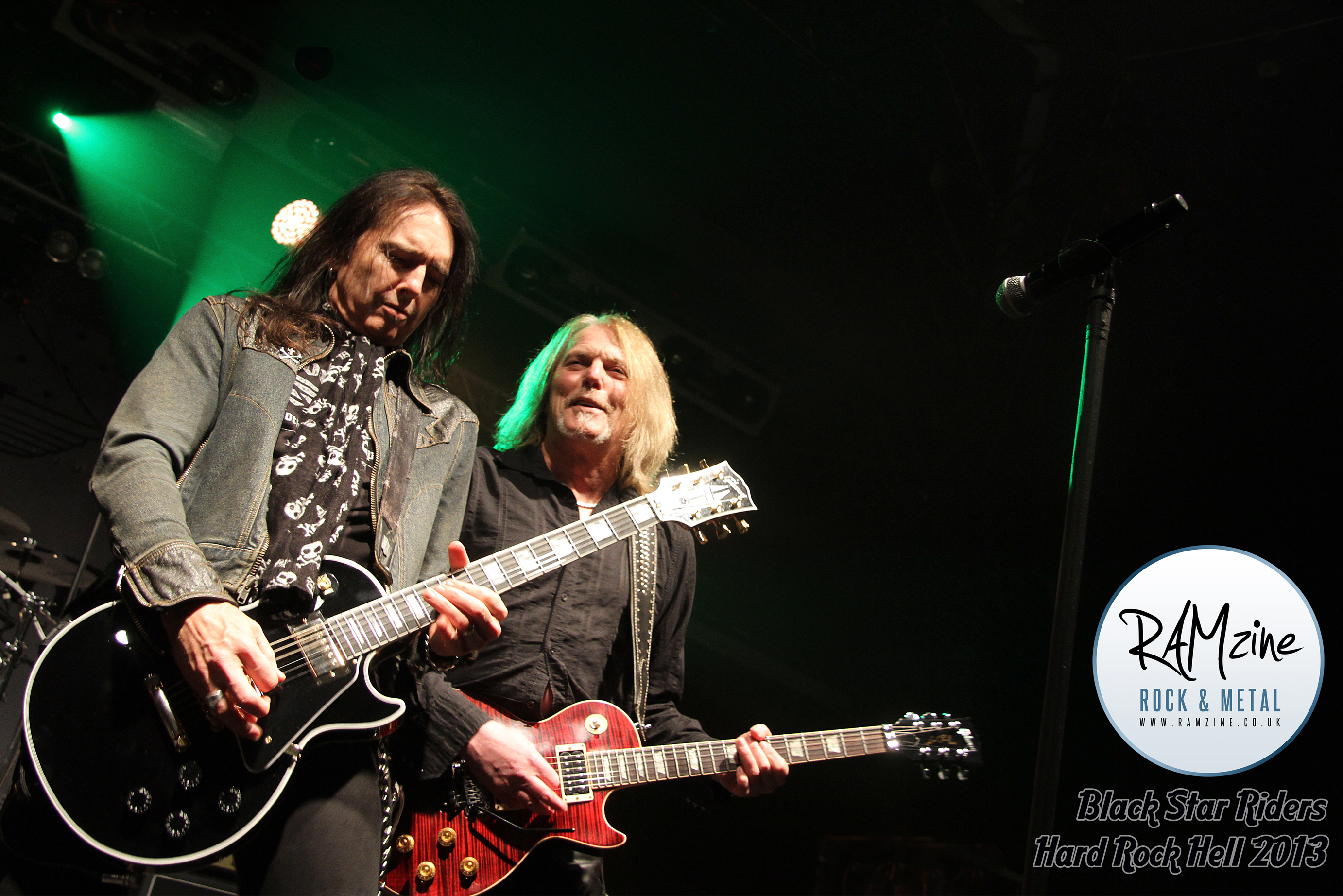 Well, well, well Skindred at Hard Rock Hell. I would never have expected to see them here. But actually the place absolutely exploded with their set. Having witnessed the Newport Helicopter before I wondered how this would go down – It went down better then I ever would have thought. Skindred are a band that can concur any crowd, play in any country, and cater to so many different audiences. They have progressed and are no longer just a band. They put on a performance; they become your friends during a set, they get the crowd incvolved. If you haven't seen them yet, watch out for them in 2014 – You need to witness the Newport Helicopter at least once in your life!
The first band of Saturday morning was The Jokers. Explosive start. "Rock and Roll is Alive" says lead singer Wane Parry as they go into the song of that title, taken from their newest album, again of the same name 'Rock and Roll is Alive'. They might be the first band of the morning but they have lots of energy, most notably lead guitarist Paul Hurst who darts all over the stage like a mad mad, constaly with his mouth open rocking out. "We just came back from a long journey… this is a song about that journey" says lead singer Wane Perryas they go into "Silver City". The Jokers are a band who certainly drew in their fans, and made new ones as I see lots of singing along and cheerful faces in the crowd.
A very energetic start for The Treatment. They really got the crowd pumped. "Let me see you Hard Rock Hell" says lead singer Matt Jone. Matt tells us that unfortunately their guitarist Ben had some bad news and has had to leave the band for personnel family reasons. This was Jake Pattinsons first festival set with the band as new guitarist – having literally played his first live set with the band the night before. "We got a new album coming out around the February time" says Matt 'Running With The Dogs' will in fact be out on February 3rd via Spinefarm Records. We get treated to some new tracks from the new album, most notably 'I fear nothing' and let me tell you – you do not want to miss their new album! They play classic The Treatment track 'The Doctor' – their most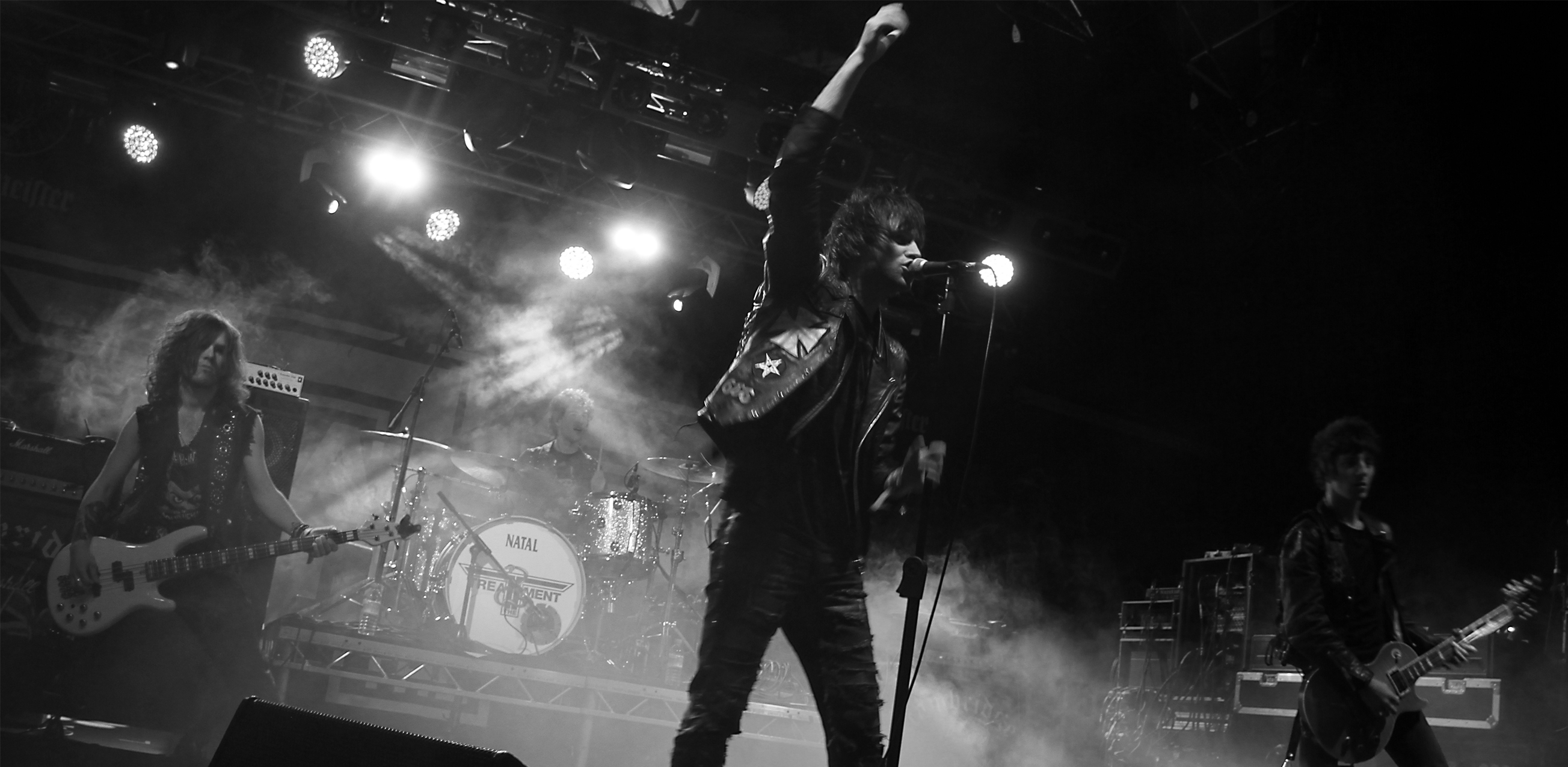 popular song. Everyone's hands are in the air and the room is filled with such excitement from this young band playing such a classic 80s sound. The Treatment goes on tour this February.
Hard Rock Hell gets a little more interesting Saturday afternoon. We are treated to not one but two ex Iron Maiden singers. First up Blaze Bailey who opens with Maiden track 'Lord of the Flies', he is energetic and passionate, the room is completely packed out for him. Someone in the crowd makes a joke about him only having 5 likes on his Facebook page. Blaze replies "I do use Facebook…I have no big record label… I have nothing… I just have your support". (We looked it up and can confirm Blaze in fact has 22k likes on his Facebook page.) Some people may be bitter; but the support is still there for Blaze. Blaze continues his Iron Maiden set with more Maiden tracks including 'Futureal', 'Lightning strike Twice', 'Sign of the Cross'.

Continuing the Iron Maiden set automatically following Blaze is Paul Di'anno starting with'Sanctuary'. "Ow you fu*king doing… are you fu*king ready" says Paul as he goes into 'Wrafchild'. Paul plays lots of Maiden classics including 'Phantom of the Opera' and 'Running Free'. Nearing the end of the set Blaze come back on the stage as both singers sign Maiden track 'Iron Maiden'. Paul ends with a Sex Pistols cover 'Holidays in the Sun'. You can't really compare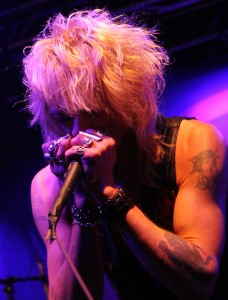 these guys to Bruce I just feel that would be unfair. Whilst the double trouble team are entertaining I wouldn't go to their tour expecting anything that compares to Iron Maiden. However they are talented in their own right, and we are very grateful that they helped give birth to Iron Maiden. If you are after a good time and some real Rock and Roll from some entertainers who truly believe in the spirit of Rock and Roll then head down to see these guys.
Michael Monroe …. What a flamboyant man. He is very energetic indeed. Dressed in tight leather fanning himself with a red fan, because is soo hot on that stage. Monroe is the image of the king of 80s sleeze glam Rock and Roll. He opens with 'Horns and Halos' taken from his most recent album of the same name. He treated us to a couple of Hanoi Rocks tracks 'Motorvatin' and 'Malibu Beach Nightmare'.
Headlining the festival is Airborne – The ultimate Rock and Roll band that you simply must see! Unlucky for you they have literally just finished a UK tour. I warn you now though – look out for these guys at festivals and get to their set! Dramatic, energetic, and explosive perfomances seems to be the theme of Hard Rock Hell and that doesn't stop here. I start my time watching the band scrambling to take photos, (I wouldn't normally speak of my time in the (photo) pit, but I don't know how else to explain the bands Rock and Roll presence in the room. T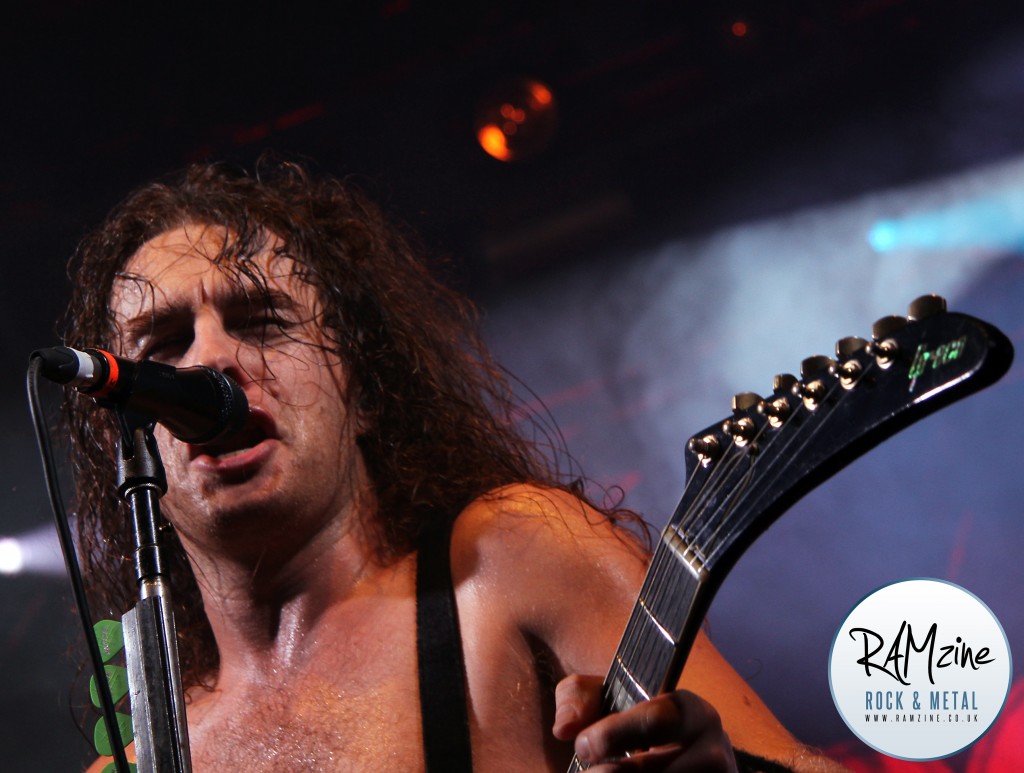 here is so much security, even if your a photographer – your not allowed to get in front of the stage, despite being allowed in the pit. I can safely say iv never seen this much security at the front of the stage. Lead singer Joel O'Keeffe gets carried through the crowd whilst playing his guitar. "Have you got a drink?  Raise it up. …. Cheers to Hard Rock Hell" he says as he downs a bottle of what looks like red wine. At one point Joel throws a beer into the crowd and a girl manages to catch it, and drink it – to everyone's amazement. Joel makes a reference to England loosening in the Ashes, as he say "If only England was that good in the Ashes". Airbourne are a band that I can only imagine must have to do weeks of cardio training to be able to pull of these sets, they are the most energetic – non-stop head-banging band I have ever witnesses. The band clear the stage, to get ready for the encore that everyone knows is about to happen. There is a huge build up to their track 'Live it Up'. They pull out the theatrics, using a large flashlight that Joel shines into the crowd, then sirens and helicopter noises. At one point Joel appears on top of the left amp. They are in the zone, and their Rock and Roll attitude is rubbing off on the crowd. People are on each others shoulders, fist punching, air kicks, doing shots, downing beer, and crowd surfing. No wonder they have so much security with this contagious Rock and roll attitude going around the room. For the second time the lead singer gets carried through the crowd playing his guitar.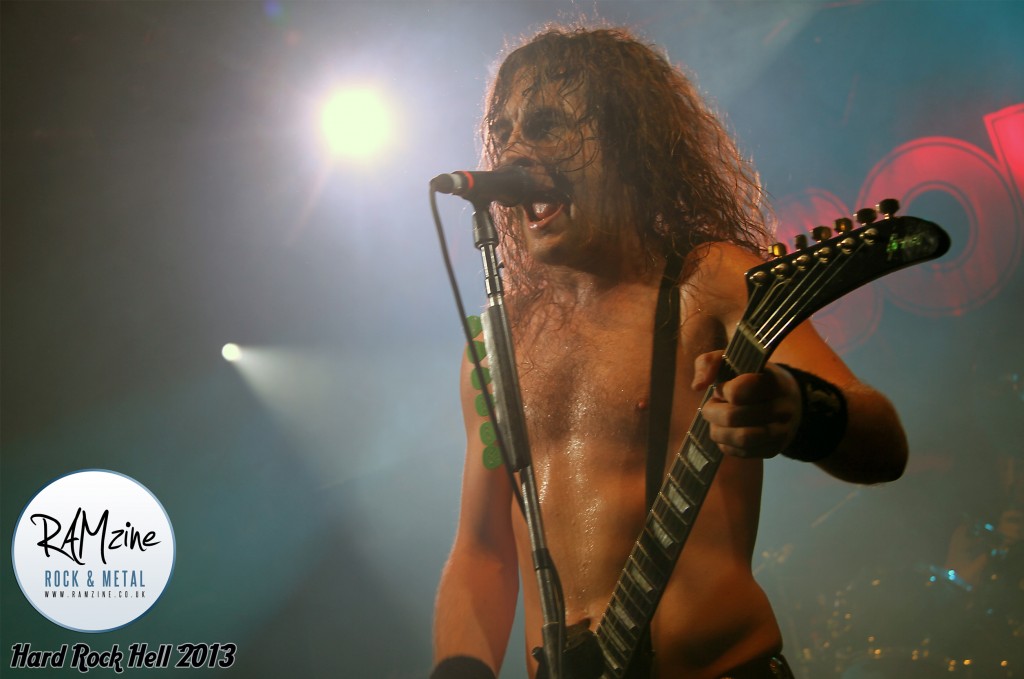 He returns to the stage to continually hit himself on the head with a can of beer, until it explodes all over the place. At this point I would not be surprised if he found a TV a threw it out of the nearest window. Who ever said Rock and Roll was dead!?
Hard rock hell is a festival with so many bands that have so much history. We can learn from these artists – a lot of them created rock history. This festival really puts things into perspective. Its 2013 and Rock and Roll is very much still alive. You just got to look in the right places and tonight that place is right here at Hard Rock Hell. Never before have heard so many guitar solos…. but every solo I have heard has been skilful and full of spirit.
Next years Hard Rock Hell has already been announced. The eighth HRH shall be titled Hard Rock Hell VIII 'HRH Helloween'. Be quick if you wish to get a ticket as this event sells out extremely fast! Buy tickets at – www.hardrockhell.com/tickets

 Interviews from Hard Rock Hell VII 2013…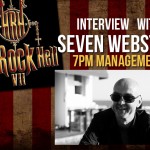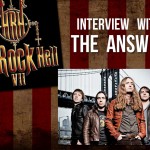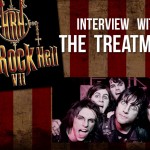 More of Hard Rock Hell on RAMzine…