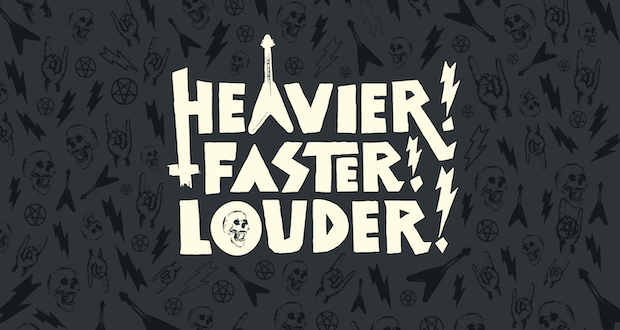 As reported previously, a six-part audio series has been created to explore the origins of heavy metal and the genre's connection to the Tyneside area. Narrated by local radio legend, Alan Robson, and featuring members of NWOBHM staples such as Venom, Tygers Of Pan Tang, Atomkraft, Fist, Raven, War Machine, and more makes this essential listening for any metal historian.
We went down to the launch event featuring panelists from these bands as well as the digital producer at Tyne and Wear Archives & Museums, Sarah Younas, and music writer John Tucker (author of Neat & Tidy: Story Of Neat Records). The panel answered many questions from the audience as well as telling stories from their career. Here is a brief summary of the various things we found out about at the launch event.
Jon Bon Jovi stole Bernadette Mooney from War Machine's make-up.
It's safe to say that everyone is familiar with the work of Bon Jovi, especially in the 1980s. So imagine how it must have felt for a new band from the North East to be approached by their frontman during a photoshoot for Kerrang! Jon approached vocalist Bernadette Mooney to borrow some eyeliner, of all things. Bernadette told the story for us:
"I went to the studios in London for the shoot, I had no make-up on and my hair was tied up. So I had all my make up laid out, in comes Jon Bon Jovi. He said he wanted to borrow some eyeliner and I was horrified as I had no make-up on myself. I just picked up an eyeliner pencil and threw it at him and said 'You can have that'. All he said was 'cheers' and walked out. When I had my make up done I went out to find him because I thought that's my next husband…but unfortunately, he had gone by the time I had finished. He still hasn't returned it!"
If Bernadette had already done her make-up, things may have changed for Bon Jovi and War Machine. Alas, both bands had a successful career either way. Bernadette also reveals she is pleased to see more female musicians in the metal genre. For those wondering, below is the photo from the shoot, as found on Encyclopedia Metallum (photographer credited as Ray Pakweer).
Atomkraft gave their demolished drum kit to the audience when supporting Slayer.
Another band of the time was Atomkraft made up of members such as former Venom roadie Ged 'Wolf' Cook and future Venom/Venom, Inc frontman Tony 'Demolition Man' Dolan. 'Wolf' was on hand at the launch event to tell us about one of their most memorable gigs:
"It was Slayer's debut gig [in the UK] at The Marquee, London. Atomkraft was asked to support. The back-line went out after three songs, I couldn't be bothered to take my drum kit back to Newcastle so I smashed it with a sledgehammer and threw it out to the crowd. It was pretty surreal watching the crowd go home with bits of a bass drum".
….including sticks Dave Lombardo from Slayer was promised.
As reminded by compare and writer John Tucker, this meant 'Wolf' threw out his sticks with the kit:
"We agreed as soon as we finished, Slayer could set up their kit. Sure. Then Dave Lombardo [Slayer drummer] told me he hadn't brought any sticks from America, so he asked if he could lend some from me. 'No problem' I said. But when the backline went out I smashed the kit up threw everything out, including the sticks…I think I even threw my knickers out (laughs). Then Slayer came out and Dave says 'Got those drum sticks?' I went (pause) no. I put my 'roadie hat' on and I went through the crowd asking everyone if they caught any of my sticks. I actually found two to give to him eventually. It was a bit embarrassing".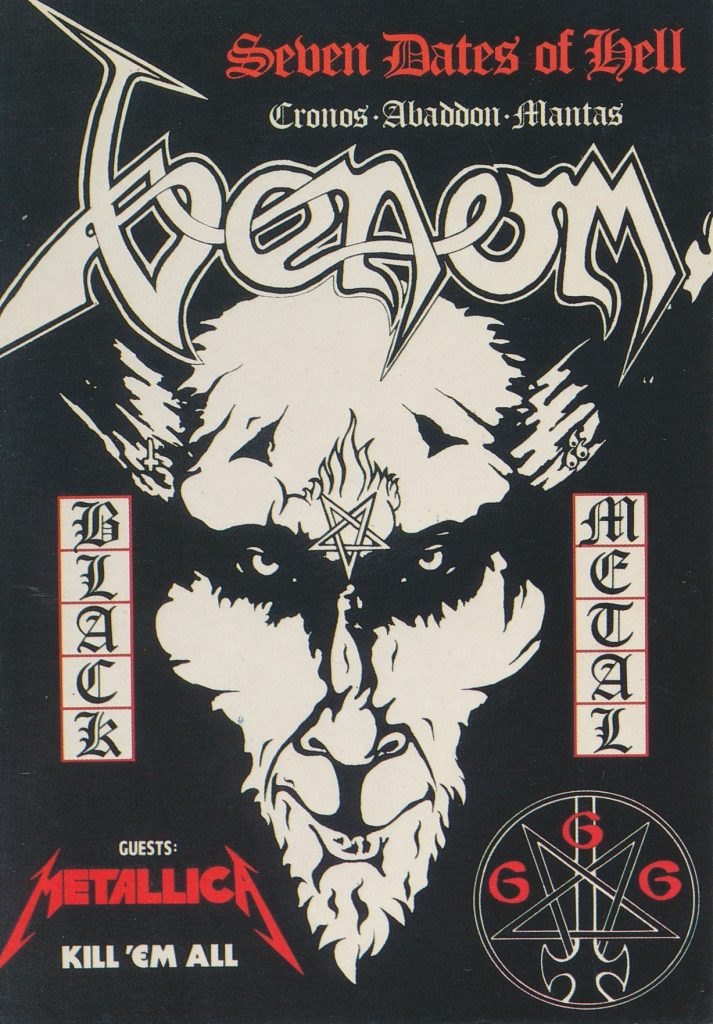 Venom's pyro almost blew up the Paramount Theatre in New York (unintentionally).
Another connection to the scene 'Wolf' had, was that he was one of the roadies for Venom when they played their debut gigs in the United States. This was also one of the shows with Metallica as support. The gig certainly went off with a bang, but maybe more than they expected. 'Wolf' told us:
"We had a pyro guy, but the pyro guy got [drunk] so he loaded all the pyro pots. He loaded them again, and again…and again. So Venom got on stage and started 'Witching Hour' which you know goes [he hums the opening riff] then this fucking nuclear explosion goes off. It blew a hole in the stage, one of the pots even took off and they found it embedded in the wall and it ruptured a water main".
Lars Ulrich used Tygers Of Pan Tang as a reference when forming Metallica.
Not exactly news if you are a big fan of either Metallica, Tygers or Diamond Head – but it's interesting to think a band from Whitley Bay influenced one of the most popular bands in metal. Tygers Of Pan Tang guitarist Rob Weir had this to say:
"It's true. When you look on Wikipedia, Lars Ulrich [Metallica drummer] paid to have an ad put in a local magazine or paper something along the lines of: 'drummer looking for guitar players to form a band to jam Tygers Of Pan Tang and Diamond Head'… so that's the reason of the success of Diamond head … I mean Metallica (the crowd laugh). This carried on when they did the Garage Days EP and they recorded some Diamond Head songs…the bastards…that's why Brian [Tatler of Diamond Head]'s house is paid for and mine's not. (The crowd laugh again)".
The audio series Heavier! Faster! Louder! The Story Of Heavy Metal on Tyneside by Tyne & Wear Archives & Museums is now available on streaming services such as Spotify now.