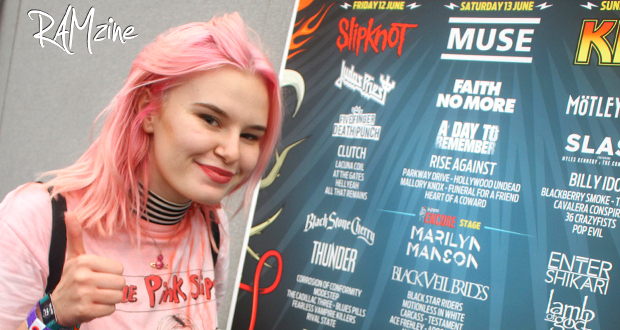 VP caught up with Grace 'Grave' McKagan at Download Festival 2015. Her band The Pink Slips played Jake's stage on the Saturday night. Managed currently by her father Duff Mckagen, the band are sure to get a great start. Although Grace tells us in this interview the band have their own tour van that sleeps 5 even though their are 7 of them, as part of 'paying their dues'.
We got the lowdown on what The Pink Slips are all about.The band take from several genres including Punk, Rock, Synthpop, and New Wave. We hope to see them back in the UK at some point, and look forward to following their progress.
Watch the full interview here:
Check out the official video for The Pink Slips 'Foxy Feline' here:

Keep an eye out for our Download special in Issue 4 of RAMzine (out next month), which will feature full reviews of each day as well as many photographs. For now have a browse over out post-festival summery!