Home town boys Upon Those Dying get things going thunderously as they lay down tar-thick riffs aplenty. Being their first time playing to a sold-out crowd of this size, the larger environment seems to suit them down to the ground as they don't fall into the common pitfalls of your average opener. Their bludgeoning deathcore sunk in fast as waves of excitement grow stronger with every passing groove that slams our chest. An impressive start that show signs of an exciting future to come.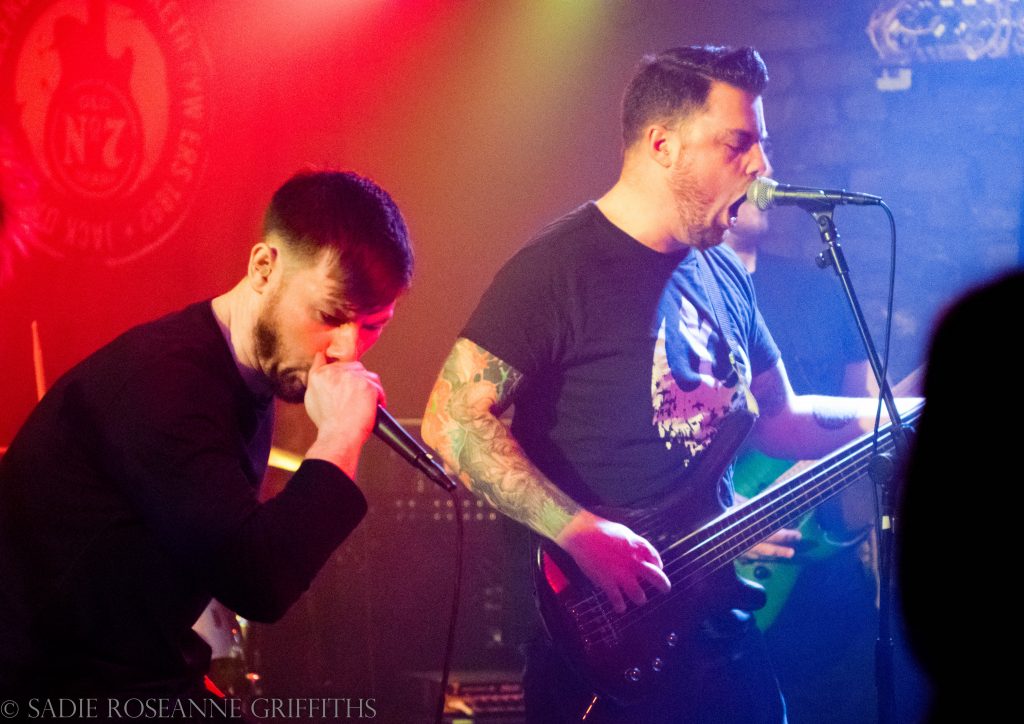 As for the sub-headliners, imagine a tattooed Nancy Sinatra dipping a brush into a pot paint and smearing the Mona Lisa all in black; then you may have a sensation of what Courtesans brought to the table. Building layer upon layer of solemn melancholy with some tasty vocal harmonies, their darkened alternative rock gives tonight a twisted edge that has fans somewhat divided. Keeping something of a distance from the audience, the four-piece come off as both predator and prey, culminating into a satisfying climax that's both stunning and puzzling.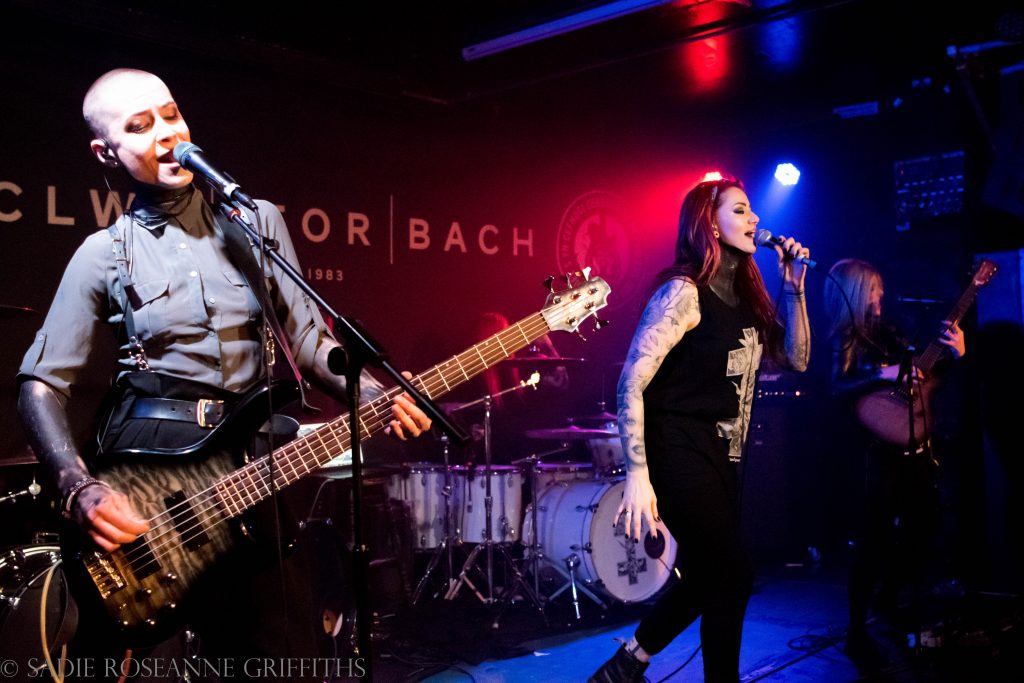 Many local fans may remember the last time King 810 came to the welsh capitol. Having supported the mighty Slipknot at the Motorpoint Arena, it's a bit of a jump from that wide-open space to the condensed powder keg of Clwb Ifor Bach that works in their favour.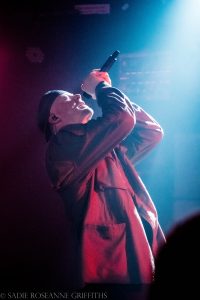 The minimal presence of anything besides a drum kit on stage is a bit bewildering. As drummer Andrew Workman stampedes directly over to his kit to deliver the punishment of a lifetime, the exact whereabouts of guitarist Andrew Beal is a mystery. Playing their cards close to their chest, the band don't mention a single word of the missing member while a backing track takes his place. Running on to the stage, notorious vocalist David Gunn is in full beast mode, turning that empty space to his advantage churning out a violent delight that has grown men bricking it.
Opening with 'Heavy Lies The Crown' that leads into the messiah complex of 'Alpha & Omega', Gunn cries out to the ceiling draining his lungs from the agony his lyrics put him through. There's no presence of mercy in his delivery though he isn't shy about showing a vulnerable side either as he skulks the stage like a wounded animal that would tear your arm up a treat if you got too close. Despite sharing the rest of the stage with bassist Eugene Gill, Gunn is calling all the shots as the crowd enter a flailing frenzy. It's beating after beating from an unsympathetic set and yet after all that abuse, Clwb explodes to the first few shrill notes of 'Fat Around The Heart' that delivers the knockout blow. Ending on the furious 'Killem All', the lack of a six-string does take a little something away from the experience, however it's Gunn's words that bring the pain leaving the capitol utterly devastated.