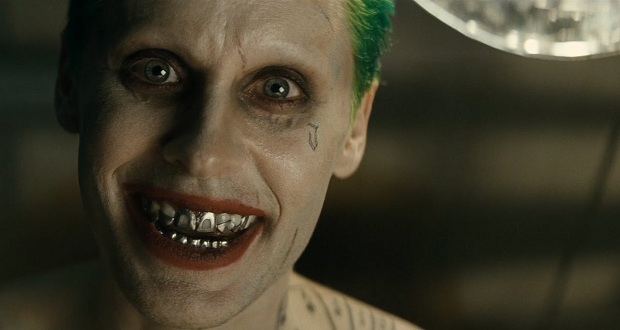 Leading up to Warner Bros' super-villian smash Suicide Squad being unleashed in cinemas on August 5th, Bluebeards Revenge are running a huge competition to give one lucky person the chance to win an exclusive private screening for themselves and their friends.
As you may know: Bluebeards Revenge is a premium men's shaving and grooming brand boasting a range of quality products for the face, body, hair and beard.
As well as 30 Seconds To Mars vocalist Jared Leto taking centre stage as The Joker – The film also features music by Twenty One Pilots, Creedence Clearwater Revival, The Sweet, and a rendition of Queen classic 'Bohemian Rhapsody' by Panic! At The Disco.
Check out the latest trailer for the film below:
Suicide Squad is the latest feature adapted from DC comics – this time focusing on a group of 'bad guys' assembled by the government to undertake a top-secret mission. This super-group includes iconic characters: Harley Quinn ( Margot Robbie), Deadshot (Will Smith),  Killer Croc (Adewale Akinnuoye-Agbaje),  Enchantress (Cara Delevingne), and of course the Clown Prince Of Gotham -The Joker (Jared Leto) .. among many others.
Watch closely and you might even see the caped crusader in action too…
For more information go to:
www.bluebeards-revenge.co.uk/suicidesquad 
Check back to RAMzine.co.uk for our own competition to celebrate the partnership of Suicide Squad and Bluebeards Revenge.