Some may argue that punk rock in recent years has become stagnant and lost all of the edge it once had, however, bands like Rise Against still exist.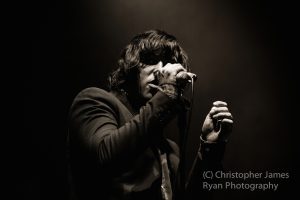 Sleeping With Sirens acted as direct support and while from a musical standpoint they fit in with Rise Against it was clear that the audience was divided, with many just tolerating them to get to the headliner. With that said they still managed to put on a decent show with each member being highly energised and engaging with the crowd well vocalist Kellin Quinn's vocals are occasionally off and his interaction with the crowd in between songs can come off obnoxious and passive-aggressive with comments like "you either have fun with us or be bored for 45 minutes" which was supposed to sound cool and dismissive of people in the audience booing and yelling abuse but just ended up sounding childish and desperate. With that said they are a divisive band anyway so regardless of this review odds are you've already made up your mind about them, however, the band have to be commended for attracting a younger audience to the show and likely being the introduction to Rise Against.
With the stage decorated by screens, Rise Against were introduced by videos of a world ravaged by warfare, a sentiment and fear that have influenced the band lyrically and sonically, before leading into the first song 'Chamber the Cartridge', which only made use of one guitarist which gave vocalist Tim McIlrath more freedom to patrol in the stage and establish himself as the force of nature he really is and by the time the band started playing 'Give It All' the audience was frenzied and out of control in the best way possible.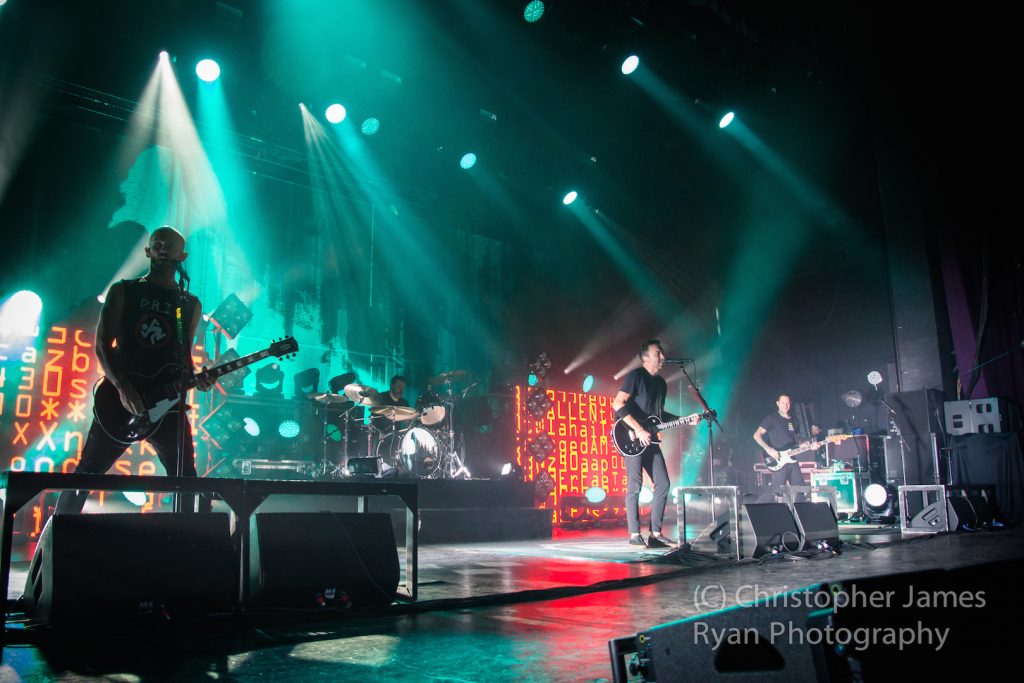 The set leant heavily on 'Appeal to Reason' and 'The Sufferer & The Witness' which are both home to some of the best content Rise Against have to offer with 'Give it All' and 'Re-Eduction (Through Labor)' being played surprisingly early into the set while but still working well in between tracks from the latest album which were all received really well and helped maintain a frantic tone.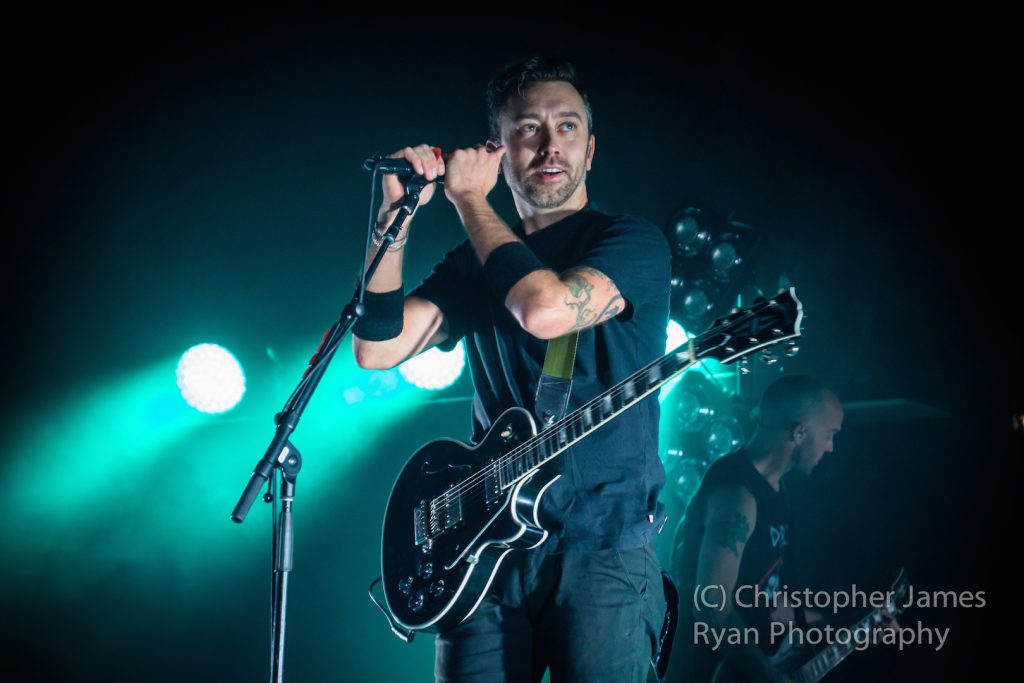 Halfway through the set, Tim McIlrath sat alone on stage with an acoustic guitar which for a typical punk band would be a death sentence. The emotionally driven nature of Rise Against make it work and even the extended monologues about unity and overcoming adversity felt genuine.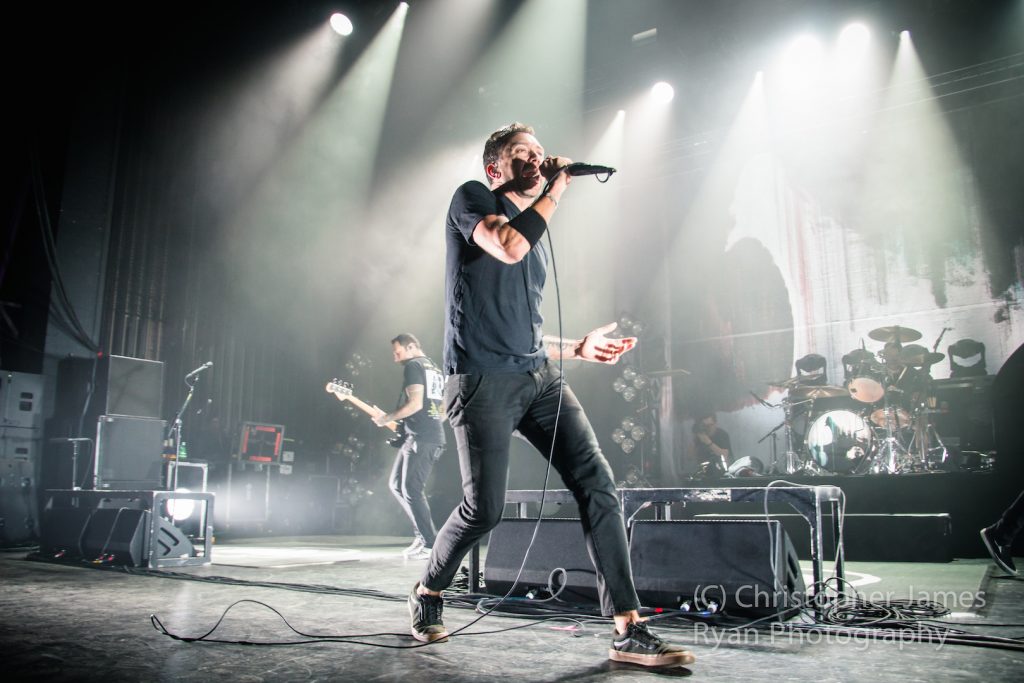 'Hero of War' acts as a bridge between the acoustic set and the band returning to the stage. Which was very welcome as this can sometimes be awkward but seeing as 'Hero of War' tells a conventional story, the band coming back on stage indicates.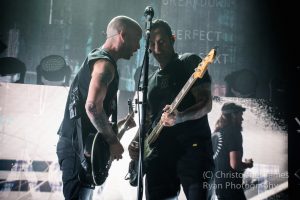 Throughout the show, the band left the stage to show short animations all of which were timed well and all of them displayed incredibly powerful imagery. The best being the introduction to the titular track of their latest album Wolves, depicting children looking over their neighbourhood ravaged by warfare.
The encore was made up of two songs, 'Make it Stop (Children of September)' and 'Savior', from a glance around the room you get a feeling of how important things songs are. They feel like songs that have deep emotional value to so many. To hear them live feels less like something cool and more like an act of catharsis with the added bonus of having the entire crowd singing along with all the energy and conviction they could muster.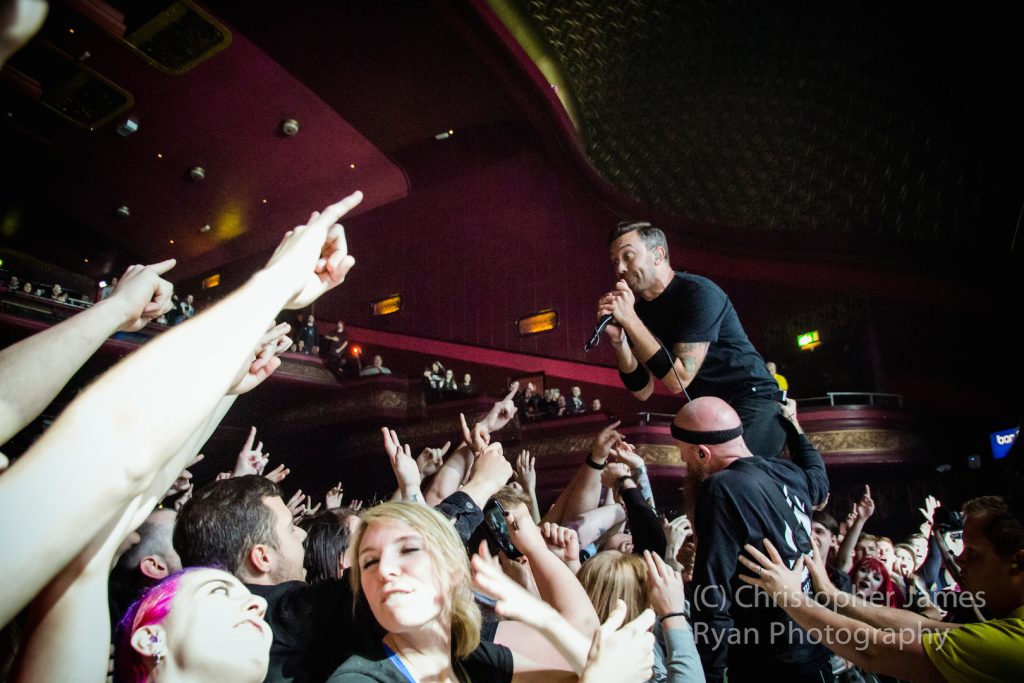 Rise Against aren't afraid to make political statements and these videos at no point feel preachy or like the band is shoving their ideologies down the audience's throat. The band seem more interested in unity than division which should be the purpose of music regardless of genre.