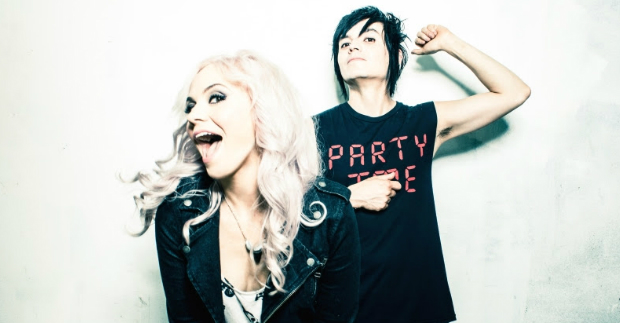 Alternative punk rockers The Dollyrots have teamed up with RAMzine to bring you the exclusive premiere of their new lyric video for 'City of Angels'.
The Dollyrots infectious blend of sing-a-long punk rock really makes you smile! Whilst Kelly Ogden (bass and vocals) and Luis Cabezas (guitar and vocals) provide some of us with a sense nostalgia from a carefree-teen time, they are ultimately one of those bands that remind everyone not to take themselves too seriously and have some fun. The Dollyrots are know for their lively attitude and upbeat pop punk fun which we witnessed on their support slot with Bowling For soup last year!
Watch 'City of Angles' here:
If counting your smiles is something to live by then The Dollyrots are about to make you really happy. 'City of Angles'  is taken from the band's new album Whiplash Splash, which contains thirteen tracks of alt rock brilliance.
The album was supported by the bands dedicated and generous fans who as it stands have raised 151% of the bands Pledge Music campaign. Support the band and buy a copy of the new album here:
http://www.pledgemusic.com/projects/dollyrotslp6
Whiplash Splash was released 24th March through Arrested Youth Records .