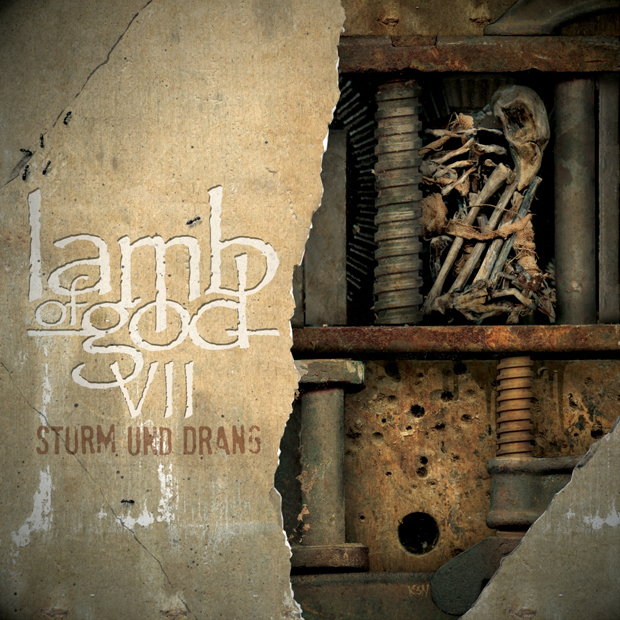 Finally, as the hiatus comes to an end and the teasers have been doing their job for the past few months, time grows curiously closer to the 24th July and the release of Lamb of Gods 7th album. The album VII: Sturm Und Drang has been anticipated since late 2013 when the band said new material would be around late 2014.
The wait was well worth it. 
The whole album is what you could expect from the band with a hint of some thing new. More anger, more motivation and more emotion than ever before! The riffs are dirtier and crunchier, the drums have the potential to destroy your brain and Randy Blythe's vocals are so brutal, Satan called to ask if he could 'keep the noise down'.
It's less "schizophrenic" than previous Lamb of God albums. – Randy Blythe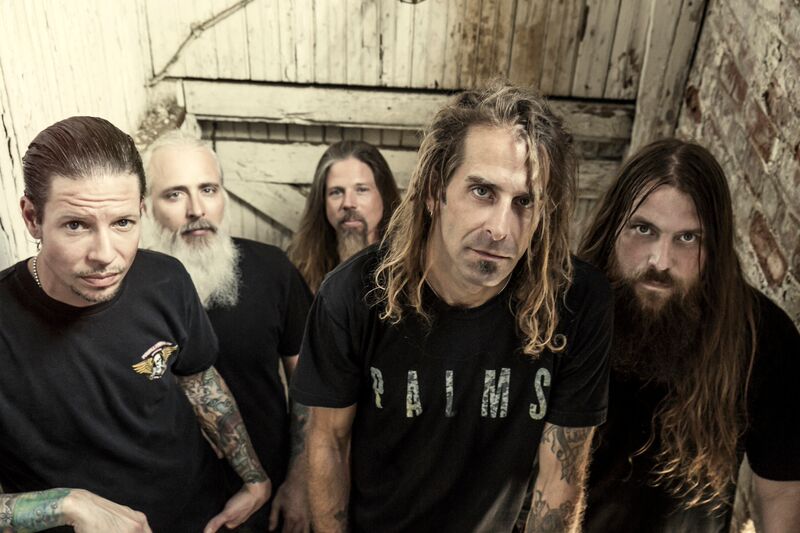 Starting off the album is the new single 'Still Echos' – it sets you up for one hell of an surprise ear impregnation session… The blast beat drumming rips your heart out and spits it on the floor, whilst the Lamb of God sound mixes into the beat, you find your socks have now f*cked off to keep Satan company.
'Erase This' is next up and  feels a lot more nostalgic as the guitarists start really having fun with the harmonics making a dark and twisted melodic riff that reverberates through your entire body. Before you know it you've head butted your computer, stomped on your cat, punched a hole in the wall and are currently eating a glass vase…
The track that really stands out for me is 'Footprints', it draws you in from start to end with meaty riffs and a cardiac arrest inducing beat, your neighbors are going to really love you for playing this one loud! And so they should.
'Engage The Fear Machine' pulls from the darkest side the band have to offer and keep the air vibrating in ways we can't comprehend. They have left no stone upturned whilst getting across some of the most real and relatable lyrics on the entire album.

The closing track is 'Torches', and close the album is does. The song is about a national hero Jan Palach, who self-immolated in Prague's Wenceslas Square in 1969 to protest the occupation of Soviet forces.
"This guy wasn't mentally ill. He was just very upset that things had reached the point where he wanted to wake people out of their resignation, and it worked. He lit himself on fire, and he became a symbol of free thought and dissidence during the rest of the communist era there, which was pretty brutal on the Czechs" – Randy Blythe
This album is a MUST HAVE for all metal fans, to not own this, is to not have lived.