Candian dancehall-core band Sumo Cyco seem to just appear from nowhere in 2014, after a successful debut album release and support slot with Fozzy and Nonpoint, SEVER and the boys are working on album number two with the help of YOU! That's right – dontate to their pledge campaign and you can be credited as an executive producer, provide backing vocals, star in their video and much more. We caught up with lead vocalist Skye Sweetnam aka SEVER on the Fozzy / Nonpoint tour to talk about the pledge, women in rock, how bands need to multi-task and working with their hero, Benji Webbe.
So you have just been on tour with Fozzy and Nonpoint. What was this like?
It's been going great. Not only have both bands welcomed us with open arms but we have been able to win over new fans, unsuspecting fans I think. We would play a show where no-one would know who we were but we might end up with people buying our merch or coming up to talk to us afterwards.
Were you fans of these bands beforehand?
To be honest, I didn't know much about them or about [Fozzy front-man and WWE legend] Chris Jericho's wrestling career either. Our drummer, Wolf, educated me as he is a big Jericho  fan. I'd heard of Nonpoint so checked out all their stuff before we came out and recognised more than I thought I knew.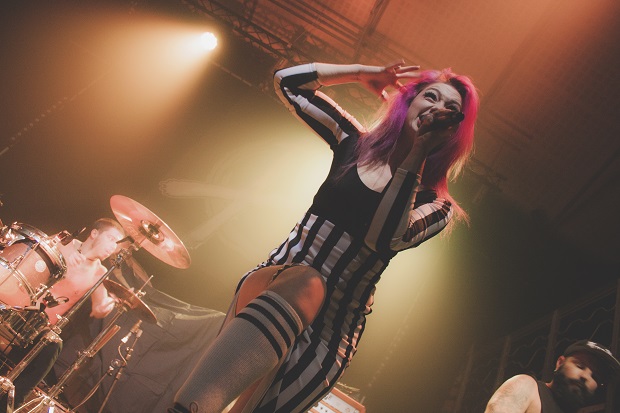 You aren't signed to a label but you have successfully released an album and have another on the way – Is that how to release music these days?
Yeah, we're crowd-funding the second album with a few months to go. It's very 'way of the future' and I think some bands don't realise how much fans want to be part of the music. They want an experience, they don't just want a CD: they want to meet you, they can connect with you by meeting the band or attend a Q and A. For example we have a fan from Germany who is flying all the way to Canada to be in one of our videos. Those are the kind of experiences that fans really want and if bands think they should just shut themselves off and only release music, they are closing off all their revenue streams as it's so tough making it as a band these days. With the way things are you have to be creative with how you fund your music, crowd funding has been a really cool way to fund out what your fans like. For example  make custom Jean-jackets with the band's patch on the back or even calendars, decks of cards – fans want all of those things.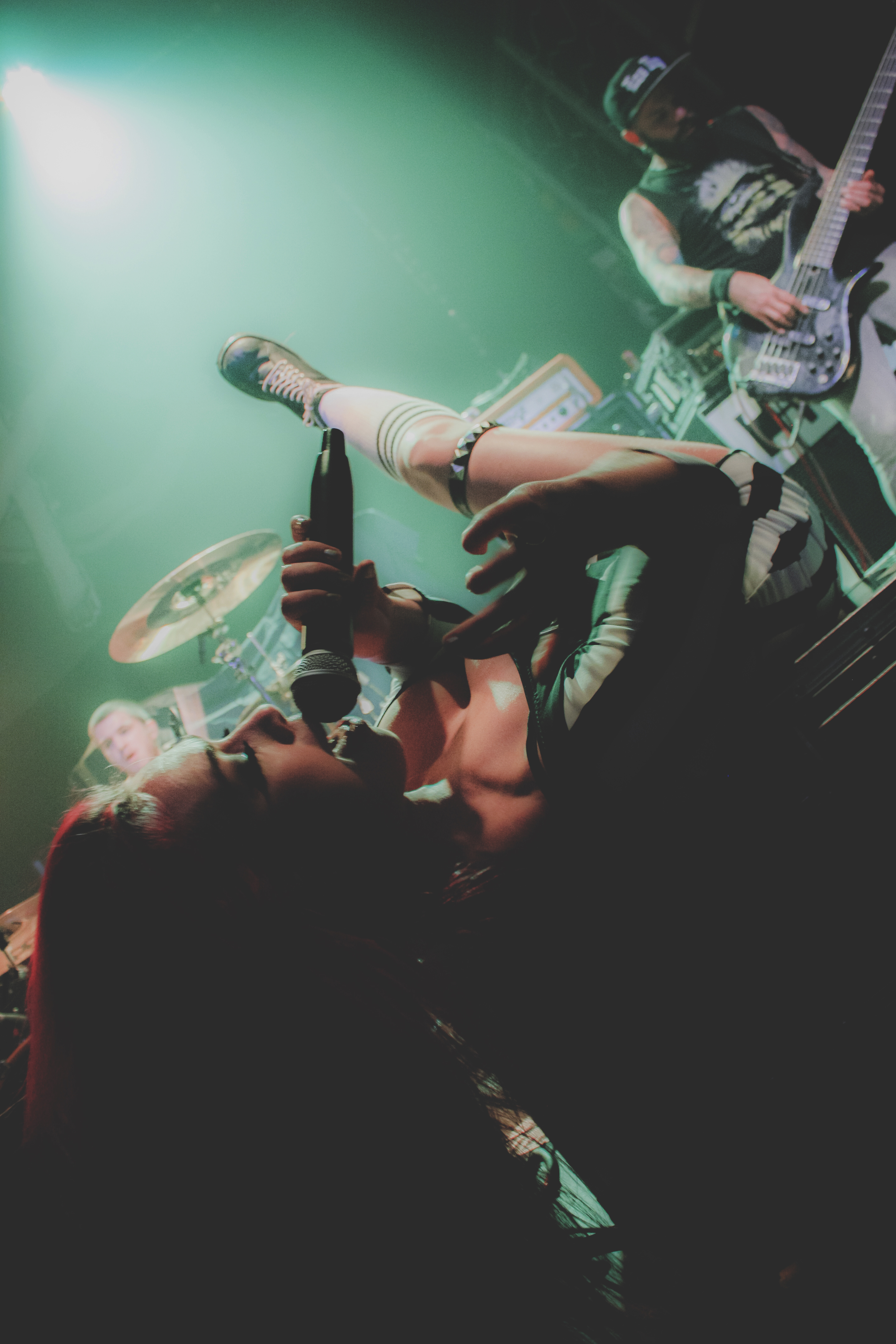 You direct, produce and edit your own music videos – is it important to be involved in all creative processes as a band?
It is for me. I've always been a part of it. It's the cheapest and easiest way to get your music out there. You can't close yourself off to outlets like YouTube so we make sure we make a video for almost every song we do. For us, visuals are very important. We take inspirations from old movies and camp-y  videos themed around horror. It enhances our fan experience and live in our world of 'Cyco City'. So it's crazy, to us, if bands don't want to learn more than one skill. We're on the road I'm learning about how to be a merch person and Matt's learning how to navigate around the country  as well make videos, take care of social media,  all those things. You have to learn how to multi-task or you will drown. You just won't survive because so many bands are social media savvy. For instance I just started getting in to periscope – I didn't know how many fans we could make just by broadcasting live performances. It seems crazy to shut yourself off from these things and be like"I only do music, I don't do anything else". For me it comes naturally, for others it doesn't, so i encourage it.
So would you ever make a movie, or create something outside of the band?
I'd definitely be open to directing a movie at some point in my career. I already direct other bands' videos too, it's kind of what I do to make a living at home. I must have directed 50 plus videos so far for all different kinds of bands. A lot of female artists, I've done country, pop, rock…all genres! People in the industry tend to ask me " Skye, how do you create such great videos on a low budget" and I tell them: they can hire a big production company or me where it's just me by myself and sometimes with Matt [Drake, guitarist]. We direct, edit, style, we do everything ourself. We keep the costs low because I know hard it is for the bands. That's how I've carved my kind of niche out.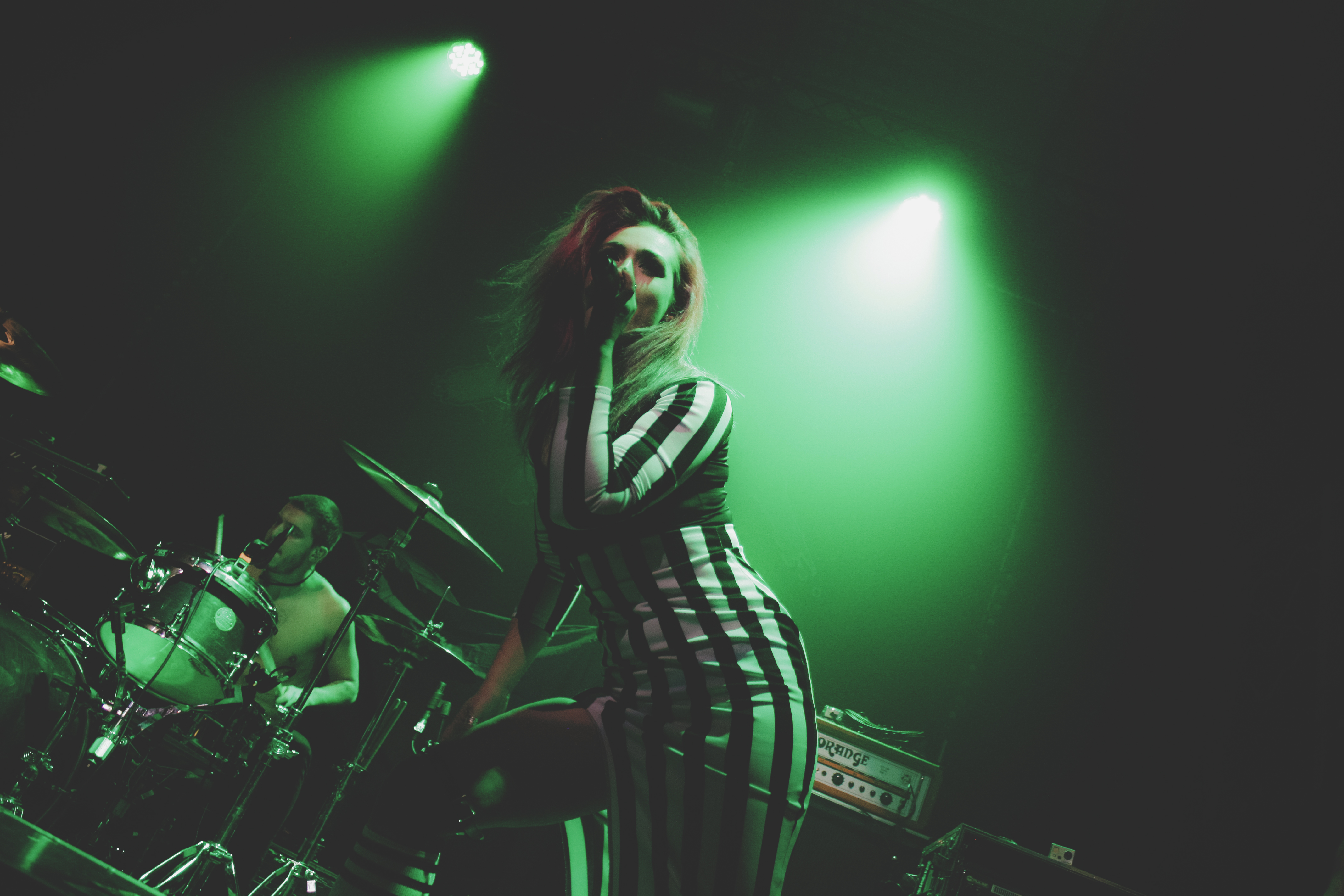 You mentioned you help a lot of female artists before – Do you feel it's harder for women in the rock industry than it is for men?
I do feel there are kind of quirks that people expect because you're a chick in a band – like you wont necessarily be on par.I personally love female-fronted bands because I can relate to them more, because I am a woman. It's closed minded too much when you're only compared to bands that are fronted by white,female singers. You're pigeon-holed, or booked with bands that have female lead singers. Just because I'm a female rock singer doesn't mean I sound like Hayley Williams from Paramore. That's like the go-to comparison it's like "Oh she has coloured hair and sings, she MUST sound like Haley from Paramore". To me it's a very lazy way of comparing people despite musical styles. Dudes will over-sexualise me and ask me questions they wouldn't ask other girls like "which band member are you sleeping with?" I mean would you ever ask a dude that question? You do get stuff like that some times. Yet I like that we're a little bit of a minority because it pushes me to prove myself as a vocalist. I feel it has light a fire under me, which is good fuel for writing songs.
How did you get Benji Webbe from Skindred to collaborate on your next album?
Well it's no mistake we sound a little like them, we're BIG fans. Me and Matt have been for a long time and I was actually looking for [James Loughrey] the producer who worked with them on the last few Skindred albums, and I contacted him through Facebook asking if he would be willing to produce this record.  He responded saying to hit him up if we were ever in London, a few months later he came to one of our shows and said we should do something like a song together. A few months on we signed to a PR company, Noise Cartel, who also deal with Skindred.  We told them how much we love 'Dred  and they said it would be cool if we did a track with Benji. We thought it would to but didn't know how to make it happen so they just emailed him on our behalf. Seeing as we were working with the same producer and he liked the track we sent him, it was easy for him to send back some vocal ideas. Everything just fell in to place and I was so stoked when he sent me the ideas. We [the band] were in a cafe listening to them on my headphones as we've been fans for so  long.
So what does 2016 have in store for Sumo Cyco?
After taking a break from touring for the holidays: we are writing and recording the new record. There's still time if people want to pledge. Hopefully we will be releasing it in Spring, and touring again in the Summer. Keep working, making more CRAZY music videos, hopefully this tour will have got us more supporters.
As Skye says – you can still support the new album. The rewards vary from how much you donate from playing cards to calendars, the chance to appear in a video and even an executive producer credit! Go to pledgemusic.com/projects/sumo-cyco for more.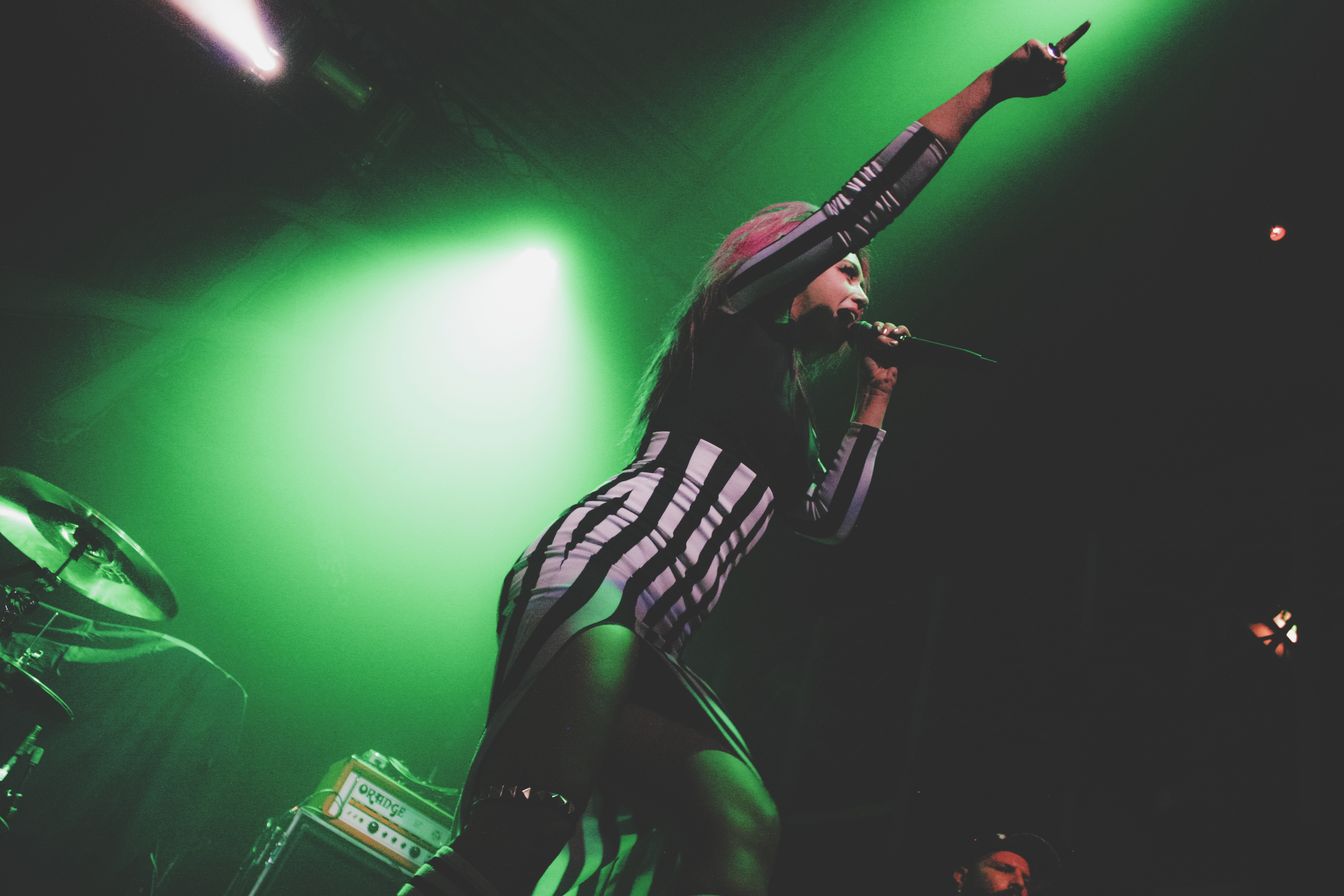 Check out what we thought of Sumo Cyco when they toured with Fozzy and Nonpoint here
All live photos by Brian J Nicholson