Takedown Festival 2013, is a well-established festival now that it's in its second year. Takedown 2013 took place in Southampton on 11th May 2013.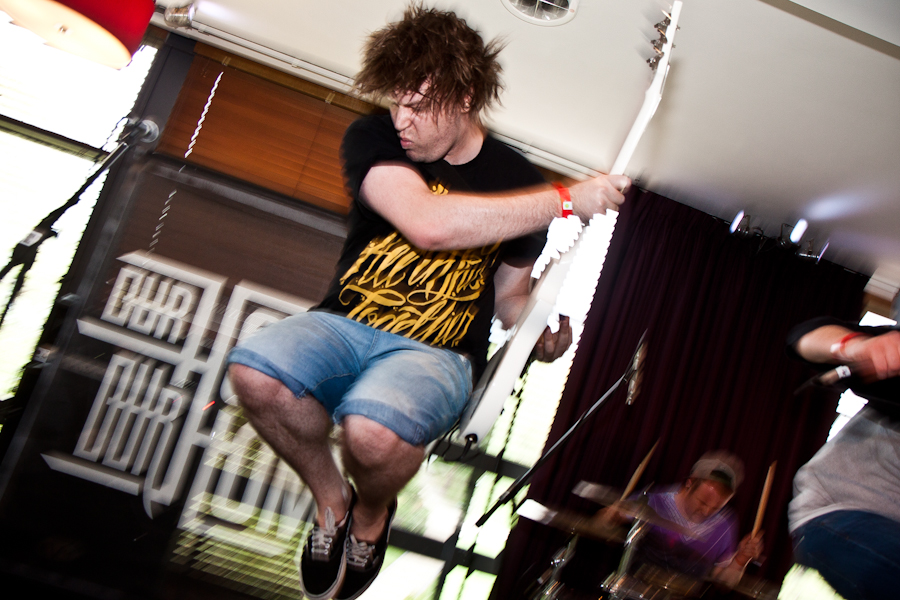 The first band that the RAMzine Team went to see was Our Hollow, Our Home who opened The Southampton Music Stage. The room was packed, apart from the pit space in the middle. As soon as lead vocalist Connor Hallisey pumped the crowd with "Lets clear some space, Lets do this!!!" the pits broke out. The band have just released a video for their new track 'Rest Assured'. You can catch these metal-core dudes this May around the UK.
Next up we caught Violet on the Small Town Records stage, we literally thought Jonny Craig was playing before we saw who it was. We should not assume though, and in fact these lads are from Derby! Violet are amazingly talented, and this is a band who generally look like they are having the time of their lives on stage. It's clear to see why they are touring with Closure In Moscow, and Dance Gavin Dance this May. The tour is just coming to an end, but keep and eye out for these dudes! Check out their video for single 'Perspectives' here!The crowd went mental for this track!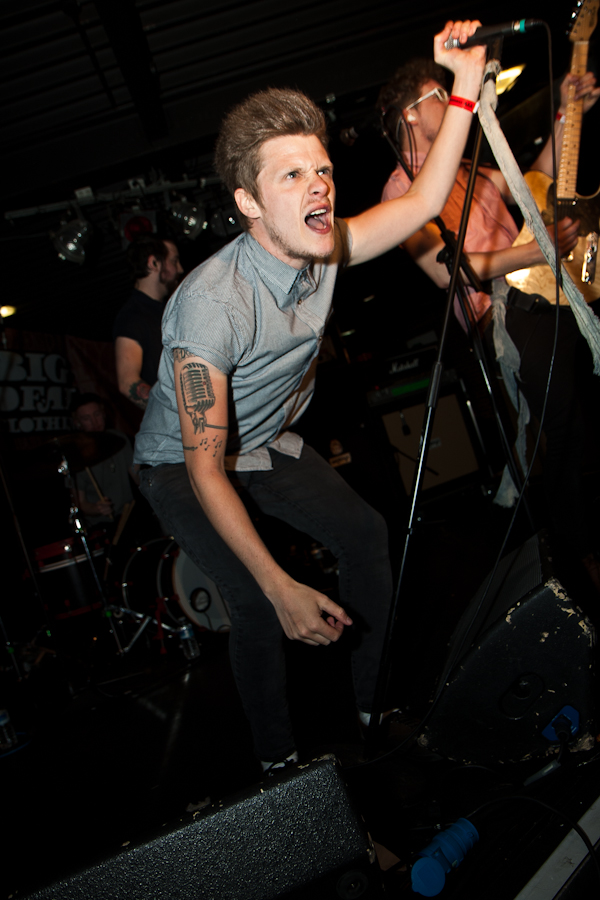 Watching Desolated and their crazy (in a good way) fans move is very entertaining. It was like there was a flash mob going on, as the most un-suspecting characters would pop out into the center of the room, and start doing what we call 'the marching slam dance'. If you were looking for brutal then Desolated were the place to be!
Natives played the Big Deal Clothing Stage, just before Sonic Boom Six! Natives are a band formed from the ashes of Not Advised, and they certainly know how to get a crowd going, as they were dancing/moshing from the word go! Everyone had a great time watching this band, and it's clear to see that this is a band experienced in the art of entertainment. Natives are set to release a 4-track EP 'Stand For Something' on the 2nd of June, and we bet you now, it's going to be full of pop-rock, fun, summer tunes!
Mallory Knox had one of the biggest turn-outs of the day at the main stage. They have so many hits out now, that even if you thought you didn't know any of their songs, it probably turns out you have heard them before. The crowd say every word of Death Rattle, Lighthouse, and Beggers. If you haven't bought their debut album 'Signals' yet then go out and get it! Its an album you simply must own.
It seemed like we were waiting ages for While She Sleeps to come on as the suspense of the performance was huge. Everyone knew that we were all about to experience something special, and we were ready to rock the f*ck out. Opening with 'This Is The Six' we didn't get any less than what we had bargained for from this performance: the vibe of the crowd, the suspense, the talent of this band – they all added to the value of this performance. The new album 'THIS IS THE SIX' the delux version is available now.
Having just been nominated best Live band in the Kerrang awards The Blackout headlined this years Takedown. They played a mix of new and old tracks. News tracks including 'Start the Party' and 'Radio'. They also played such classics as 'Children of the Night', 'Higher & Higher', and 'I'm a Riot, you're a Fucking Riot'! If you have ever seen The Blackout live before, then you will have come to expect to sit down in the crowd during 'Higher & Higher', with an explosion of people when the song kicks back in. This time round it proved to be rather entertaining, as lead vocalist Sean Smith called everyone a "F*cking idiot" as they stood up at the wrong point of the song. The Blackout are and always will be an explosive live band, and their set proved that. Even if Gavin did say that he wasn't on top form during the perfromance. The Blackout's latest album 'Start The Party' is out now!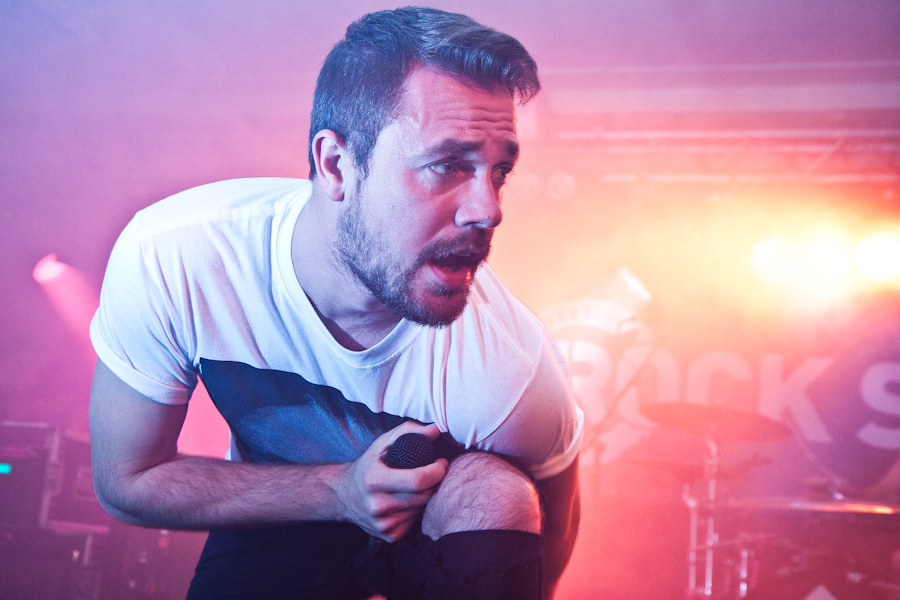 Photographs by Marrianne Harris & Benji Walker